NOVCREA – Interactive Map Coming Soon!
Sharing a World/Universe is very interesting, but hard to imagine at first sight.
Throne and Liberty and Project E take place in a newly created World on the same planet, but on two different continents.
Throne and Liberty: Focuses on the western medieval concept of Solisium.
Project E: Focuses on the Eastern medieval concept of Laisak (provisional name).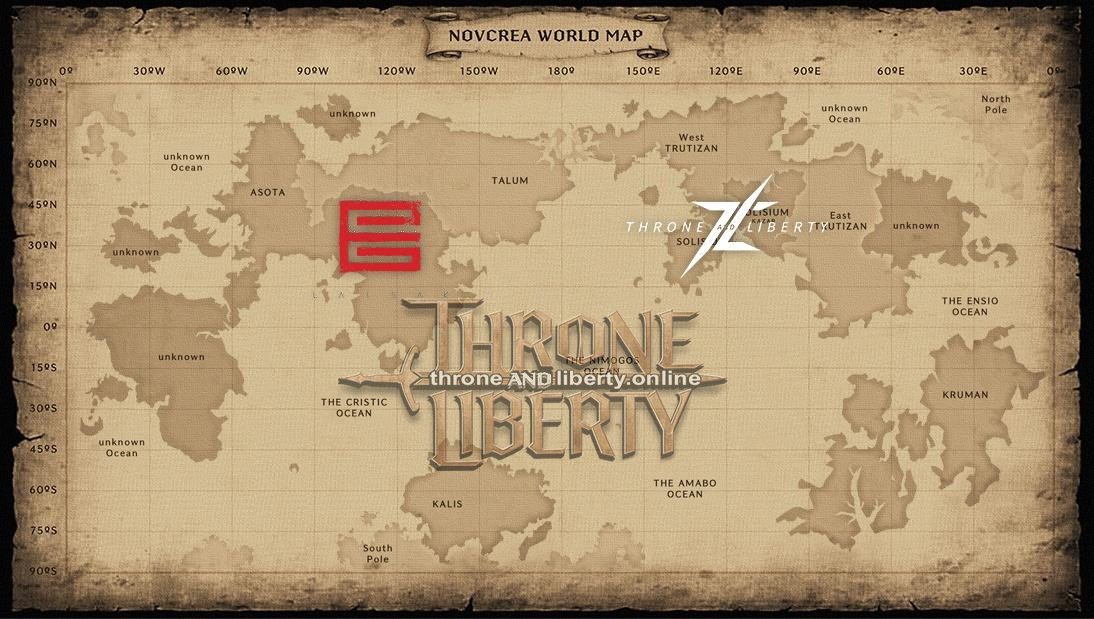 NOVCREA WORLD MAP