The wait is over, the editor of the global version of Throne and Liberty was confirmed. Amazon Games will publish
Throne and Liberty worldwide.
NCSOFT announced that the contract with Amazon Games to distribute Throne and Liberty outside of South Korea has been signed.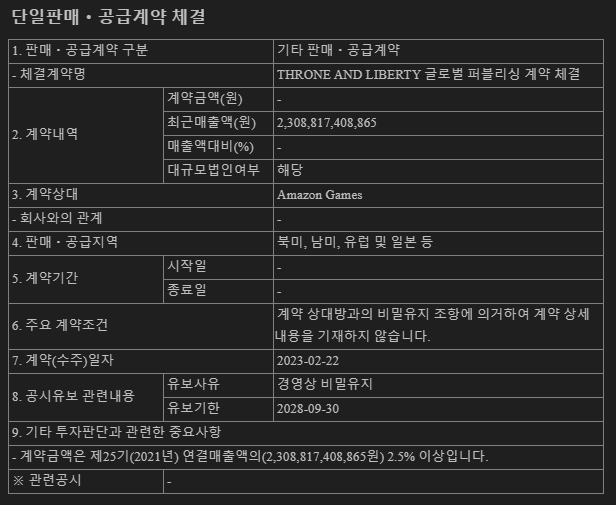 As we are used to, Amazon Games at its launch will cover North America, South America, Europe and Japan. It is estimated that the contract was signed for about 57 billion Won (about 43 million dollars).
The launch of Throne and Liberty will be in the first half of 2023 on the Steam, PlayStation5 and Xbox Series X/S.