Helpers who travel together with players
What Are Amitoi?
Amitoi travel around with the PC, and react to the current status and actions of the PC as well as the environment.
They provide bonus stats to the PC via Lithograph Books and their stats, as well as Recovery and convenience features.
Amitoi can be viewed from [Main Menu] – [Amitoi].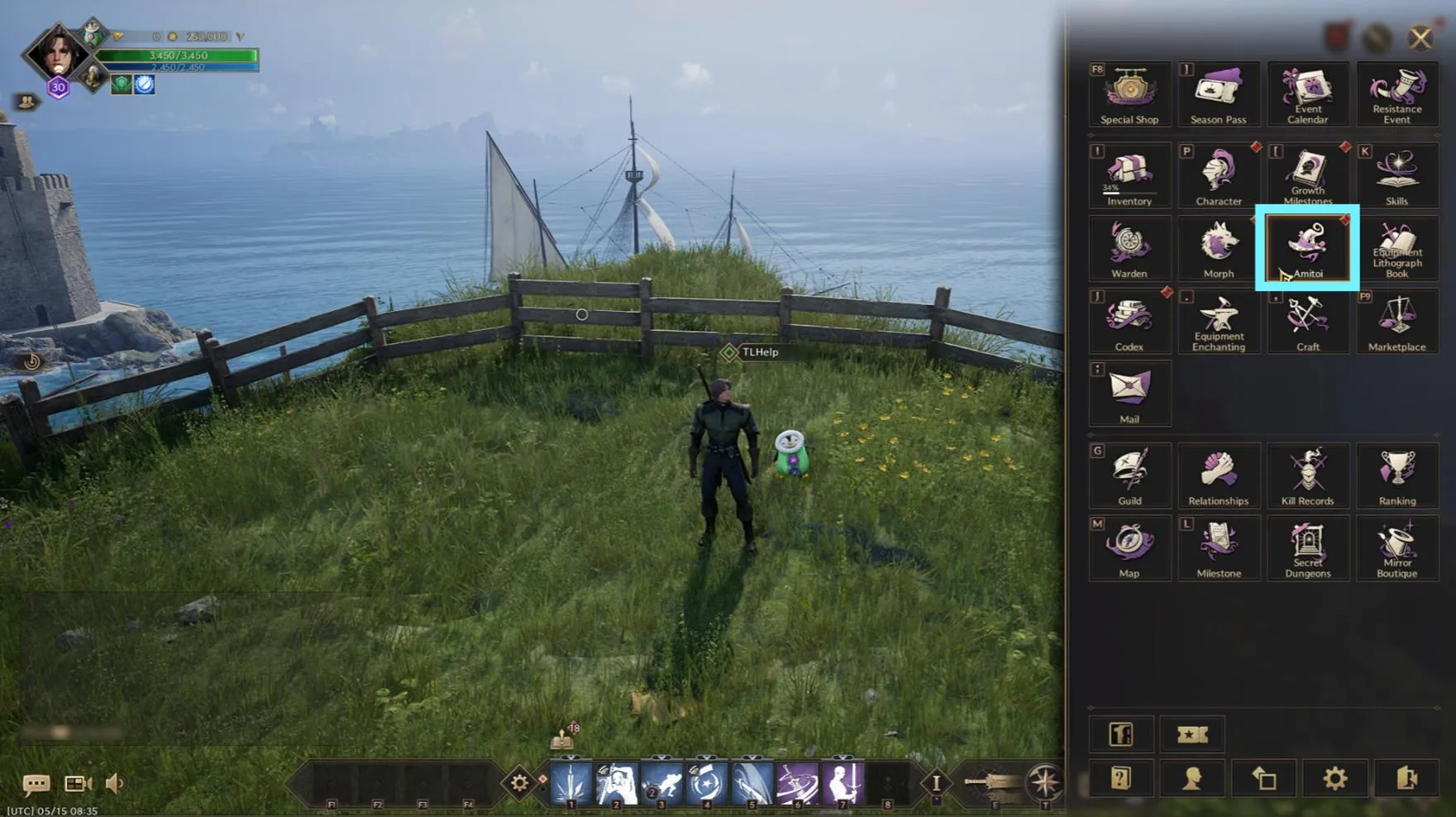 Amitoi's Abilities
Amitoi can pick up additional items when summoned.
Rare grade Amitoi can pick up items from the field for the PC.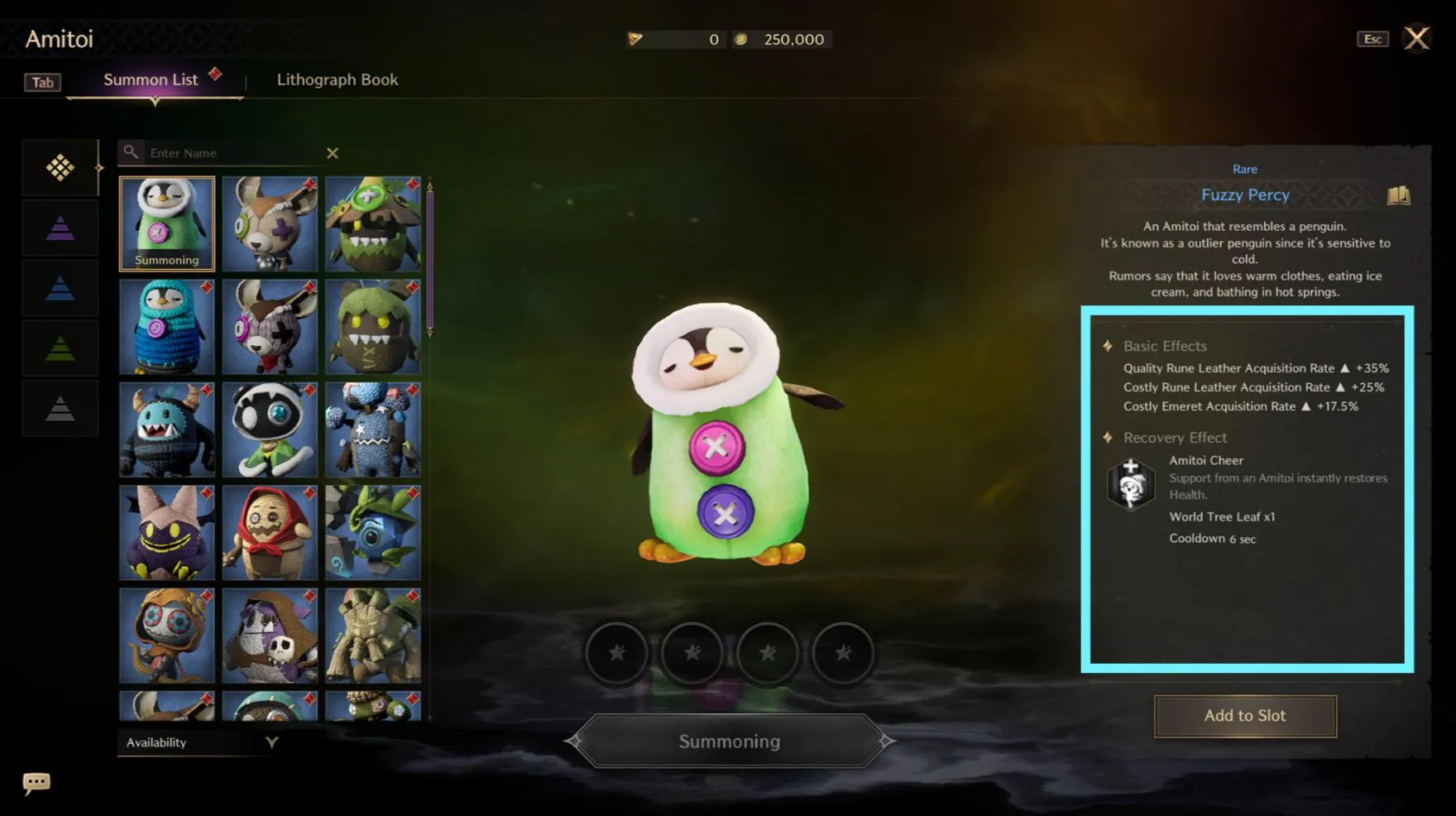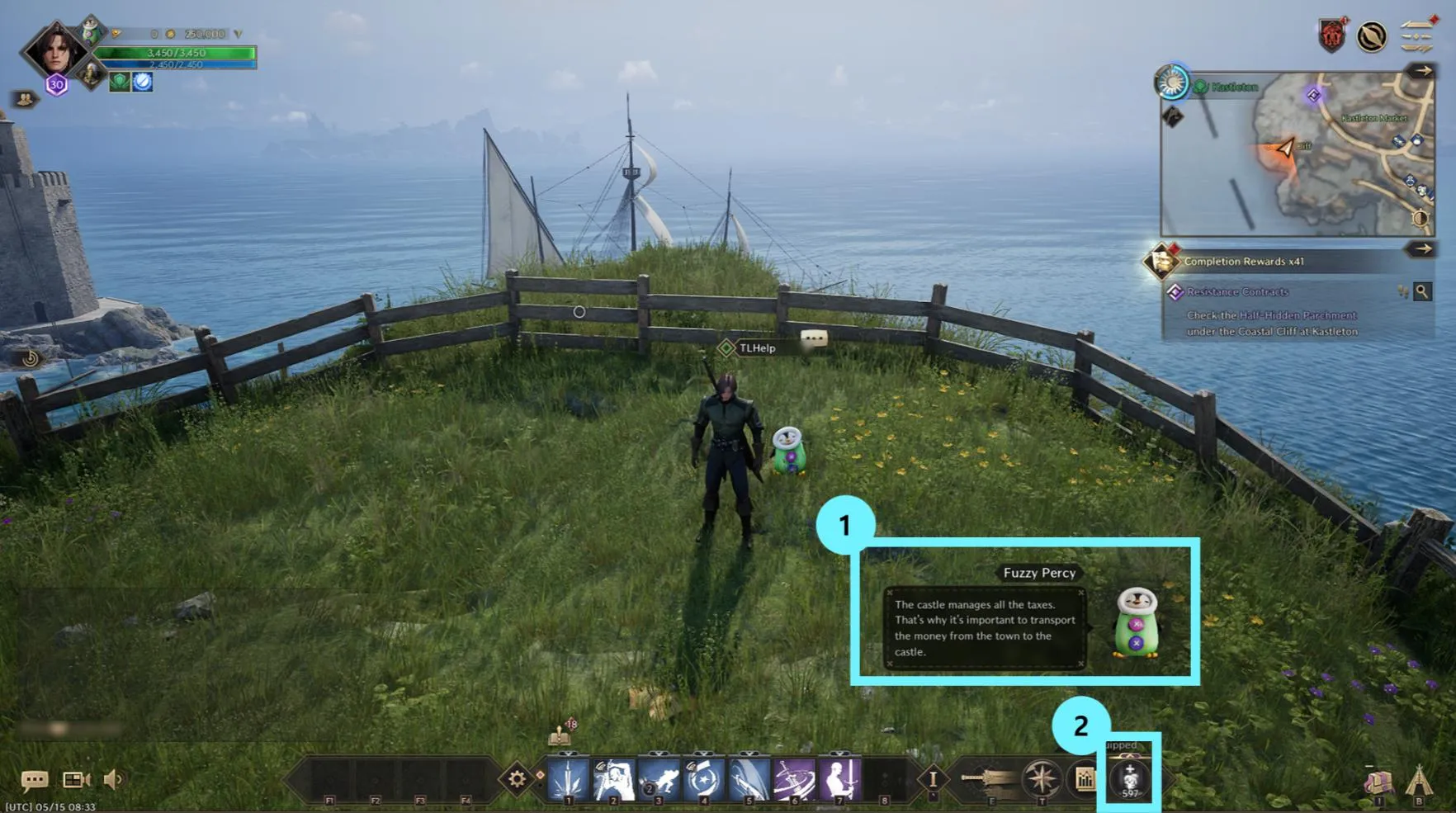 | | |
| --- | --- |
| 1 | Amitoi's Dialogue ▶ Summoned Amitoi provide tips, show reactions to the current status and actions of the PC, as well as the environment. |
| 2 | Amitoi Recovery ▶ They use consumables to heal the PC. Recovery skills are listed at the right bottom of the HUD. |
Amitoi Lithograph Books
Collecting Amitoi of each type will complete the Lithograph Book, granting additional effects.

Amount Effects
 ▶ If you have many Amitoi, additional effects will be granted.
The Pal Synergy
 ▶ Collect certain Amitoi to receive additional effects.
Amitoi Affinity
Click the Amitoi icon on the left upper side to interact with them using the Talk/Perform/Boast/Sad commands in the menu.