Choosing a resurrection point and restoring EXP after death
Character's Death
When a character's Health reaches zero, they die.
A dead character cannot be controlled, and they can be resurrected at a selected point.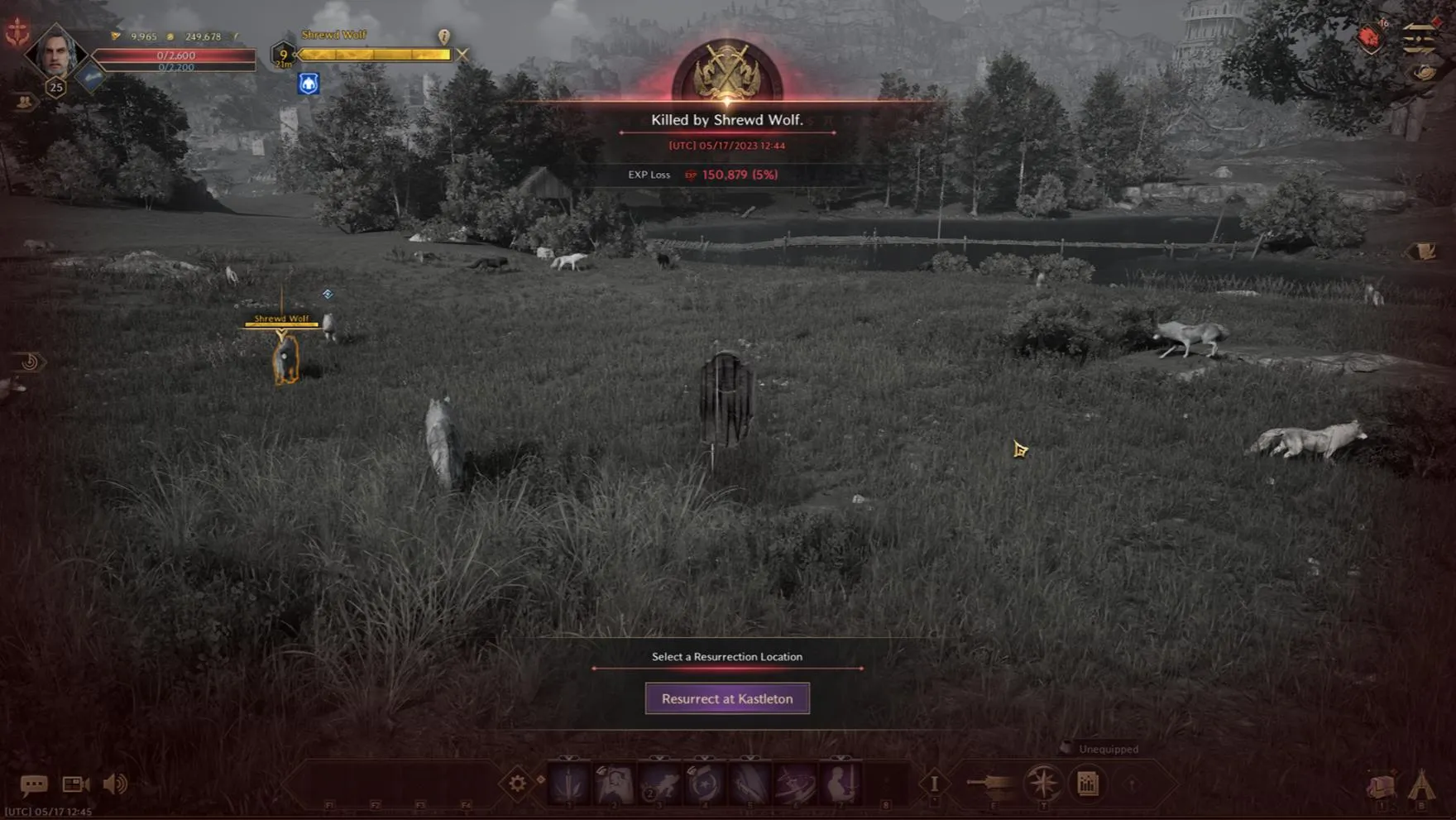 The resurrection points vary depending on the content that the player was participating.
Dying during a Dynamic Event
 ▶ Choose a temporary resurrection spot within the event area
Dying during a Siege Warfare
 ▶ Choose a resurrection spot that is occupied by the guild
Restorations
When a character dies, they lose certain amount of EXP.
The lost EXP can be restored by an Einar Priestess in a town.
Restoration is free for three times per day, and it will costs Sollant after.
Restoration Coins can be paid instead of Sollant.