Gigantic flying mounts
What Are Divine Beasts?
Divine Beasts are mountable gigantic creatures that fly around Solisium.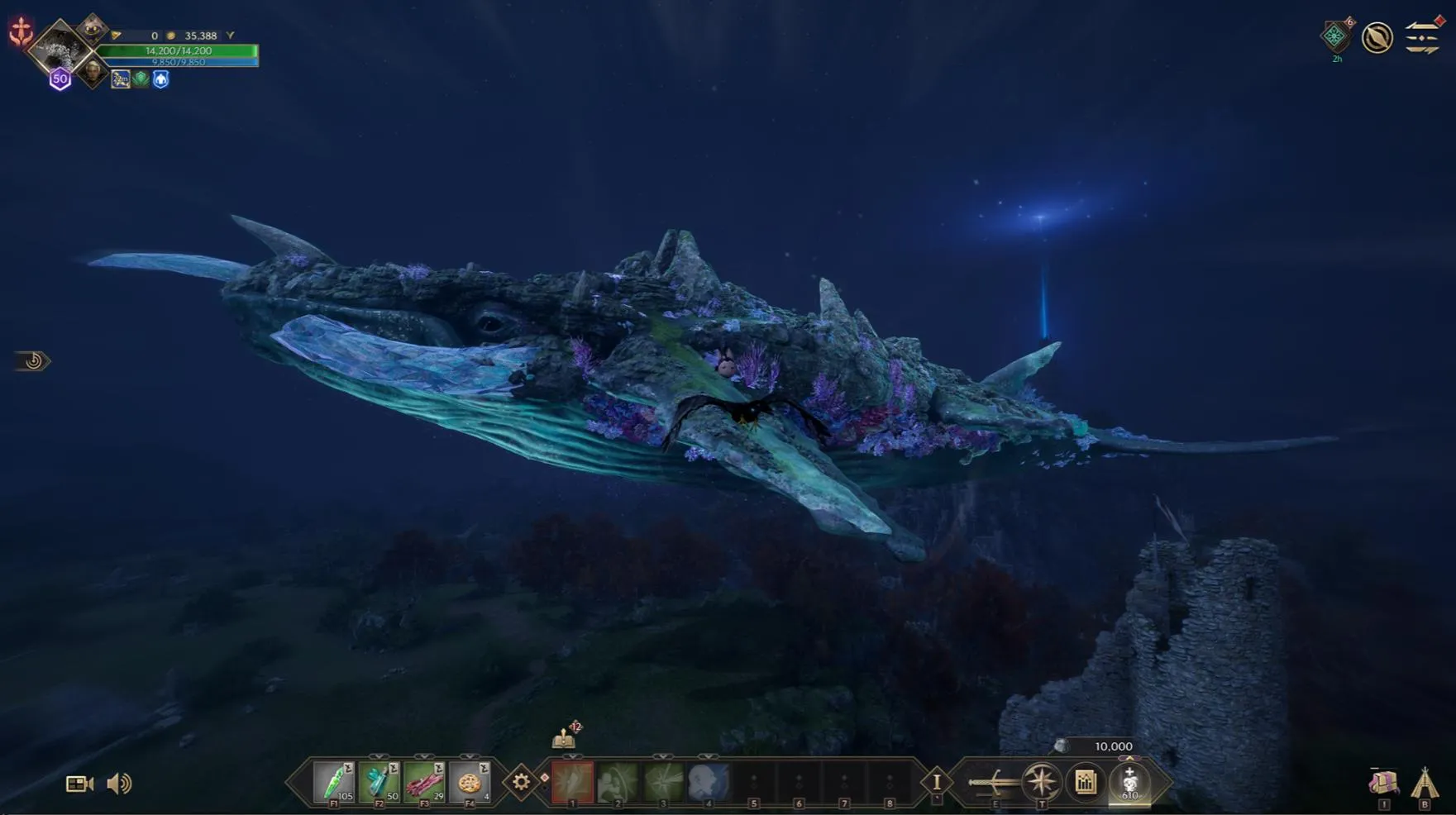 Mountng
A Divine Beast, Gigantrite, is a gigantic flying whale that traverses a certain route; you can get on it by gliding in the air.
World Buffs
Divine Beasts will apply beneficial buffs to all over Solisium if certain conditions are met.
Dropping Items
Divine Beasts drop useful items while they are traveling.