What Is HUD Editing?
This feature allows you to reposition, save, and share the game HUD UI in a PC environment.
Press the [Main Menu] – [Edit HUD] button to enter the Edit HUD mode.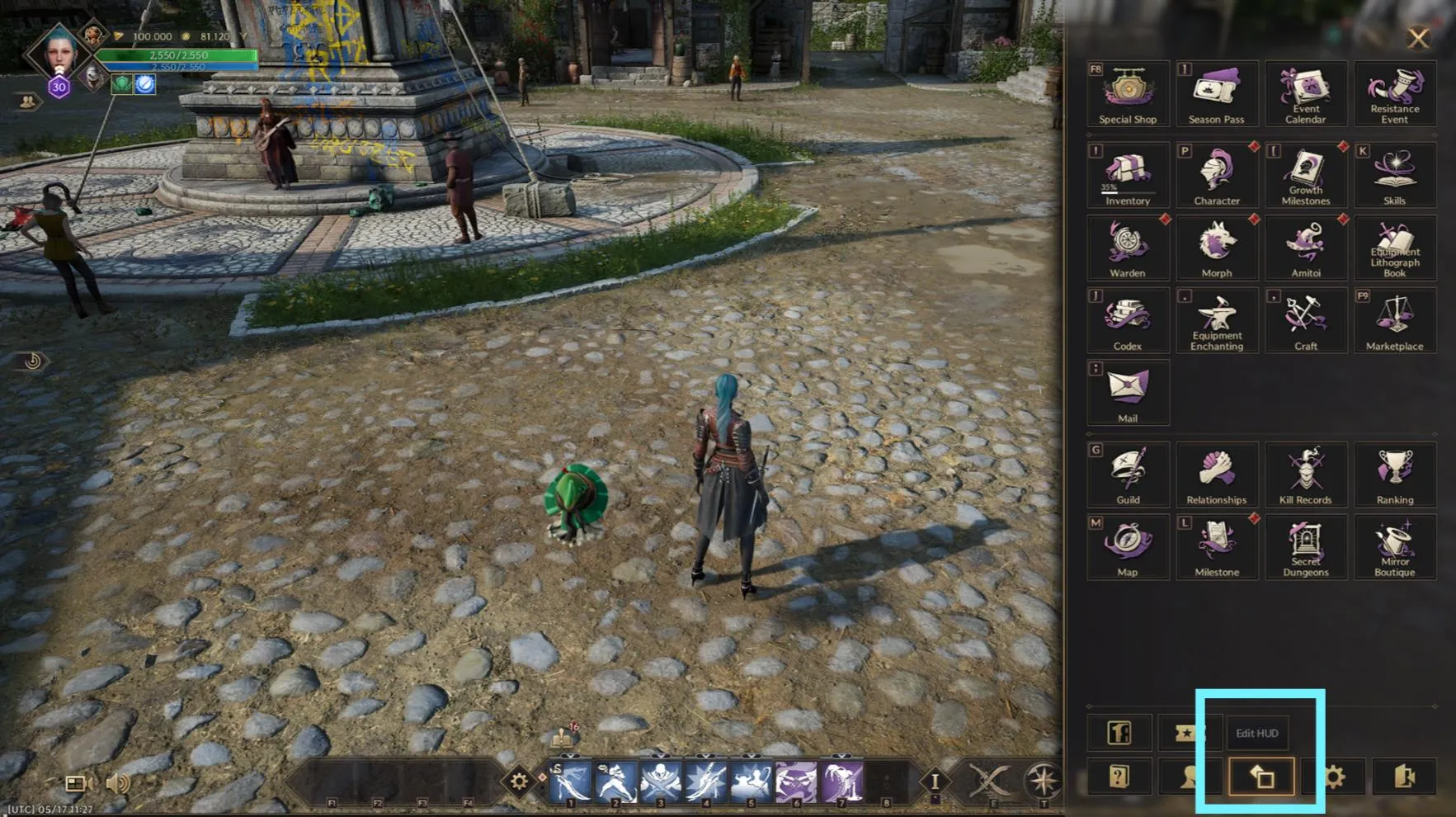 Edit Panel
Use the Edit Panel feature to set up your editing environment.
You can set margin guides and guide grid spacing around the perimeter of the screen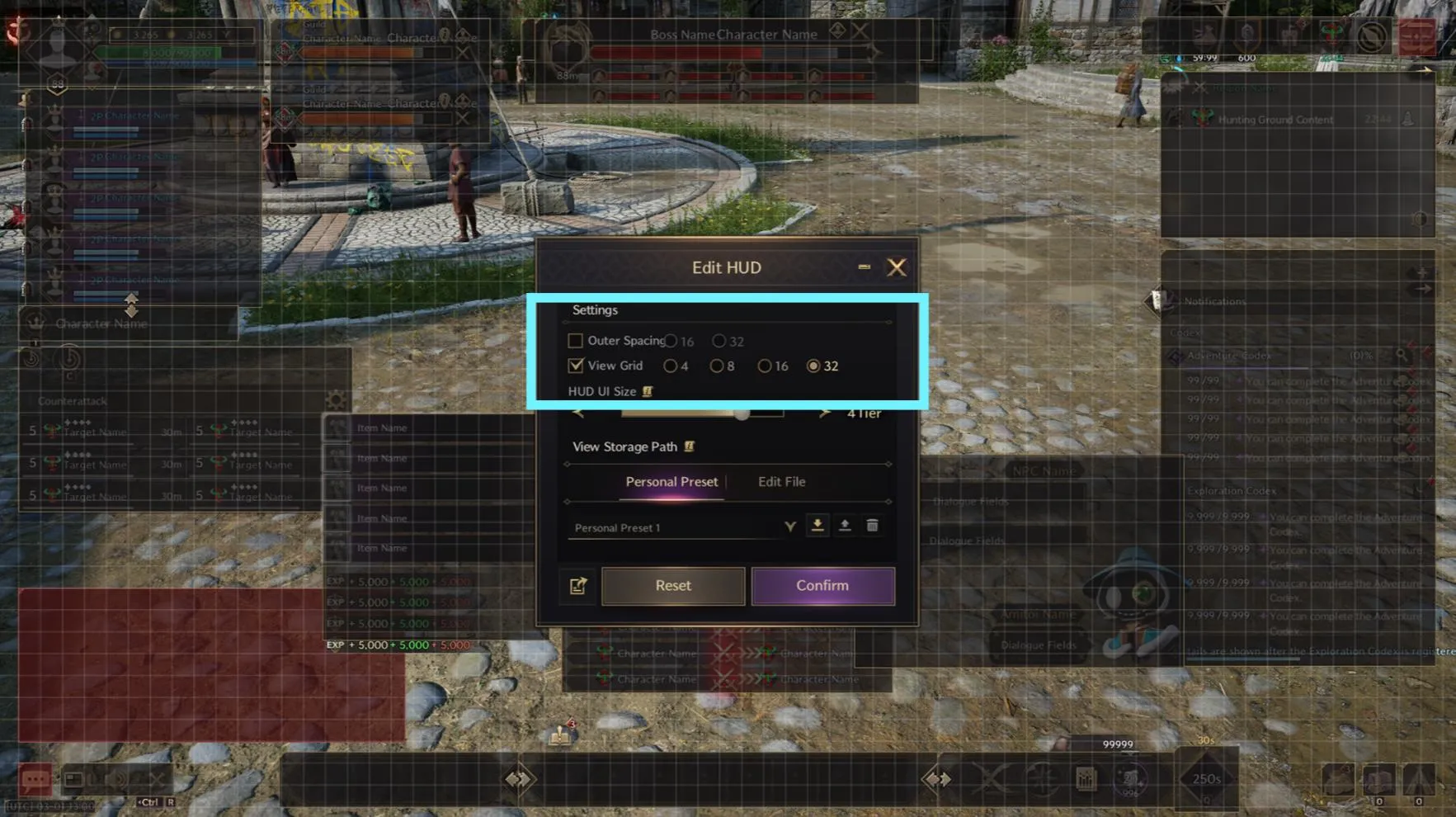 Edit
Drag the mouse to move around the UI parts.
The guide grid will be displayed as you move parts around. (Blue: Align to Center, Pink: Align to Edge)

※ UI parts in red cannot be moved.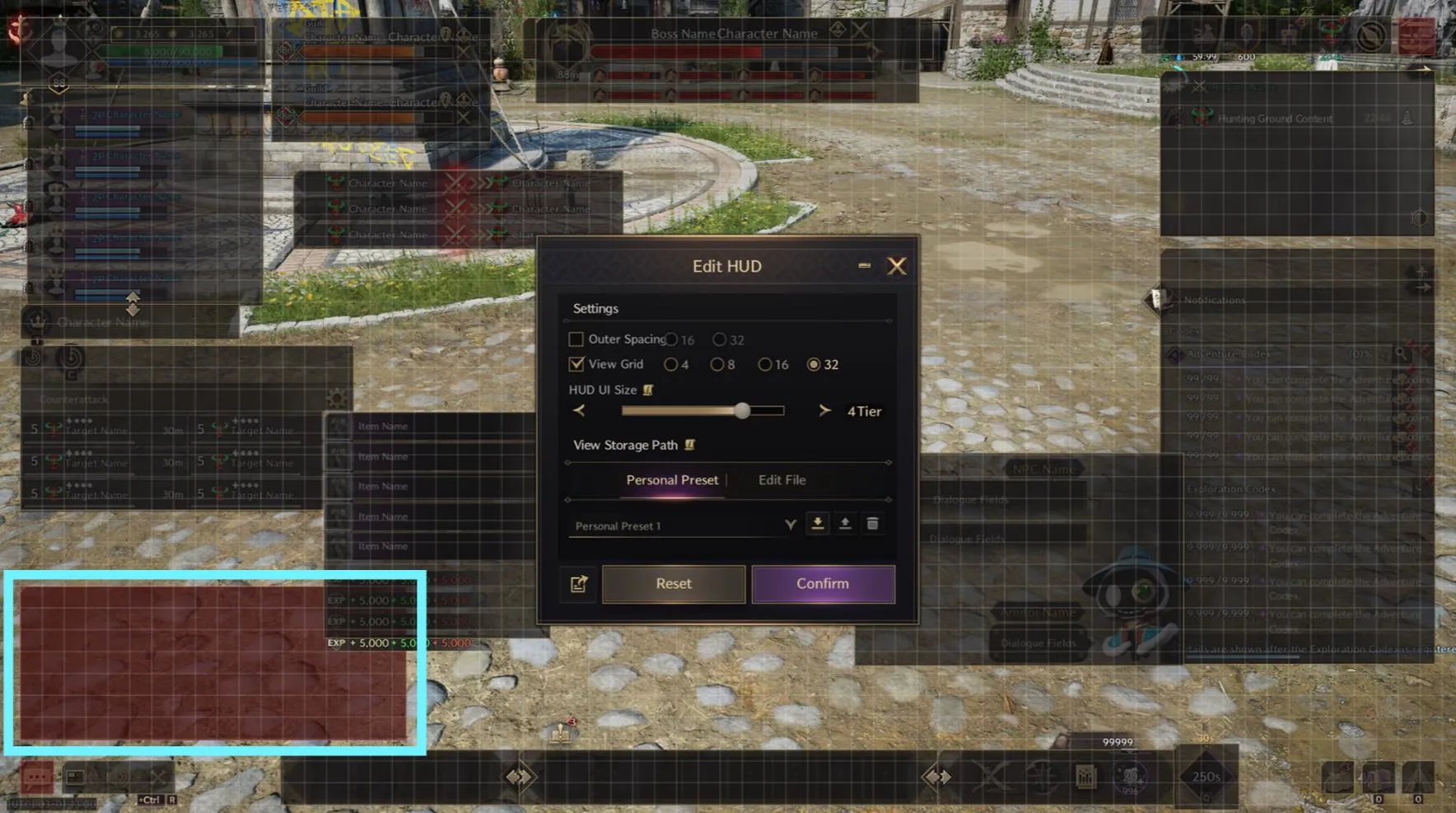 You can use the Reset button to return to default placement settings.
When you are finished, press OK to apply the changes to the game.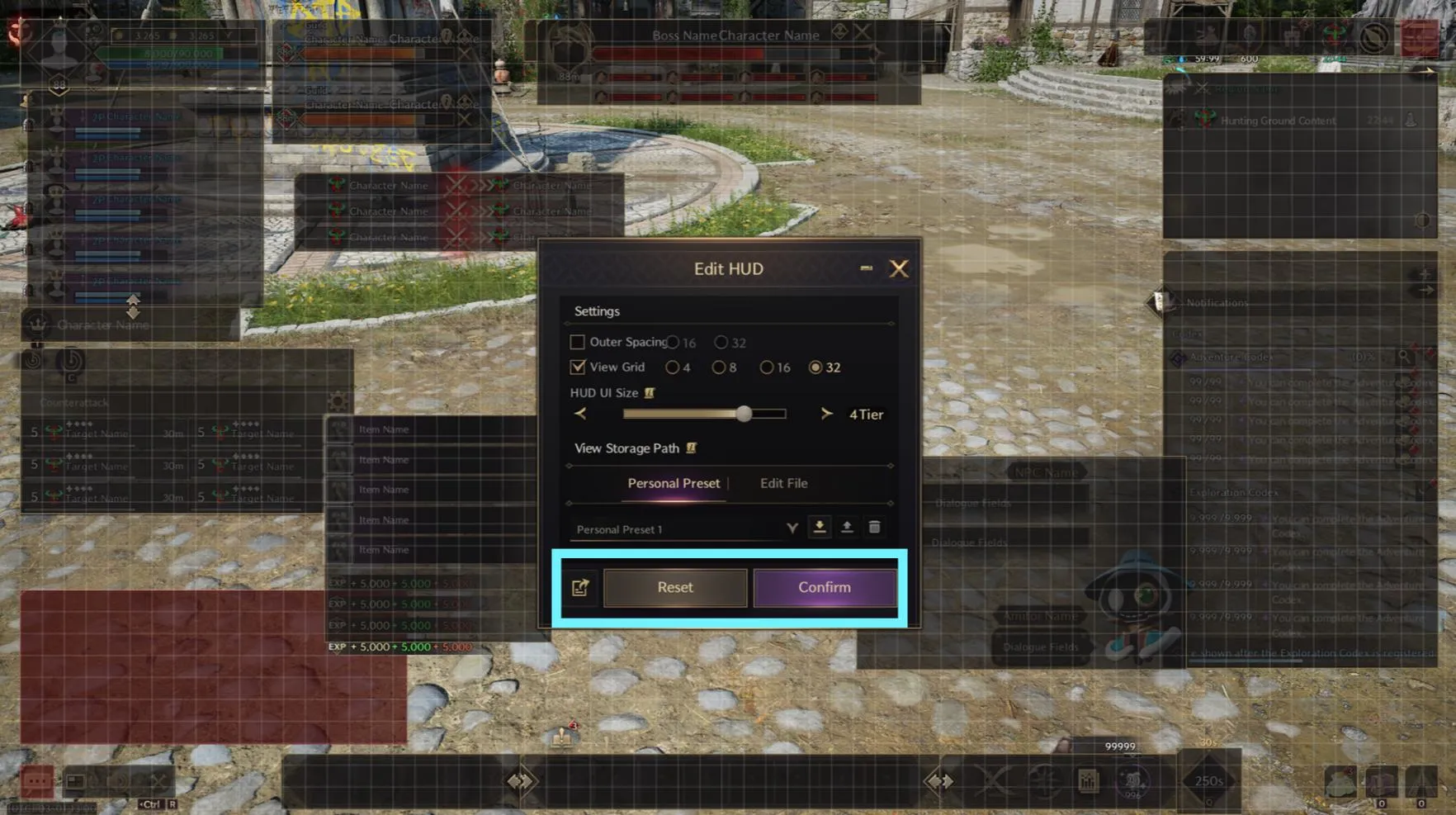 Link
When the UI parts are placed next to each other, an arrow-shaped button will be displayed.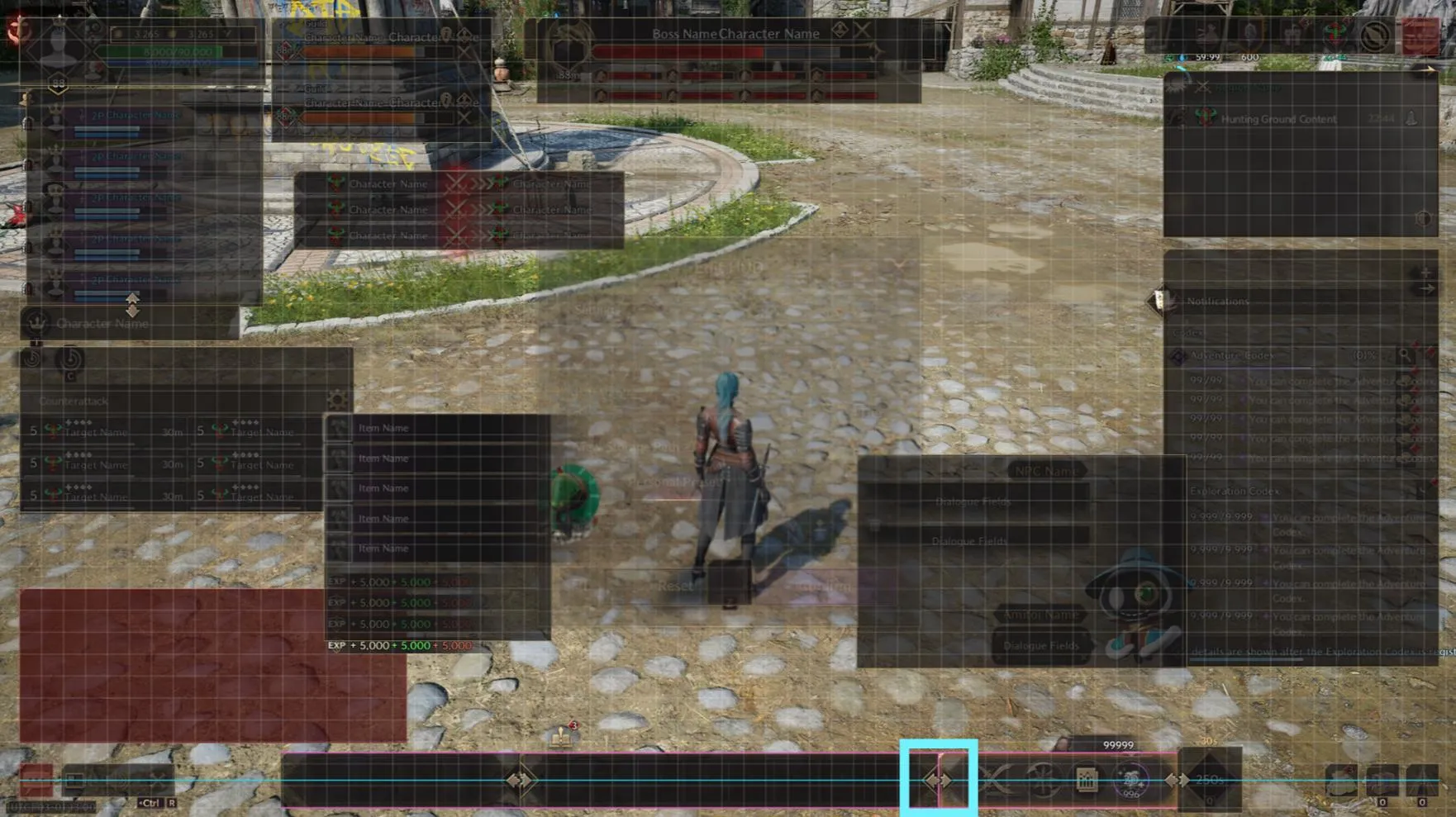 Press this button to "link" the adjacent UI so that they can be moved around as a single UI.
It is also possible to link multiple UI parts.

Personal Presets
You can save up to 4 edited HUD settings per account.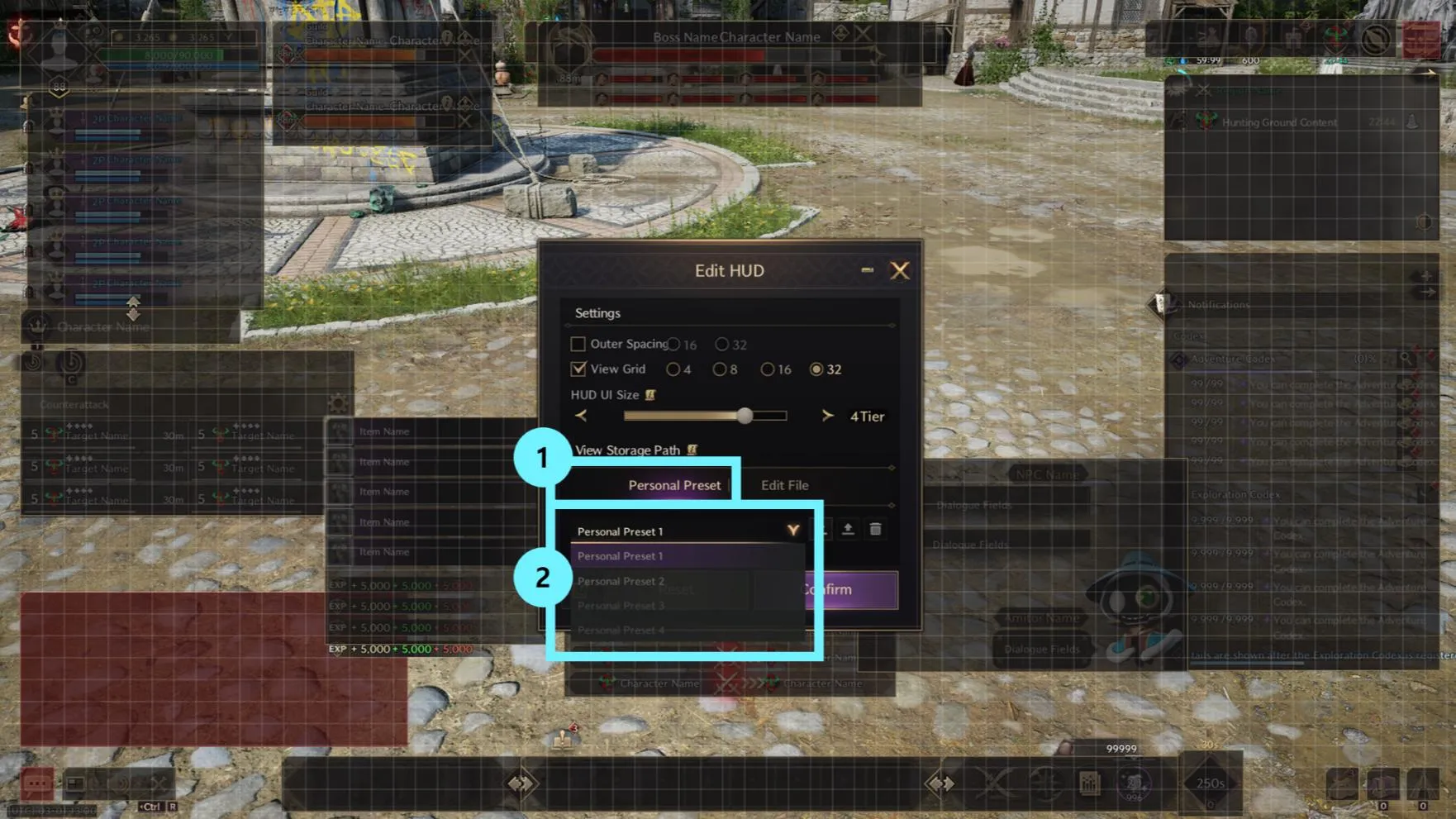 | | | |
| --- | --- | --- |
| No. | Name | Description |
| 1 | Personal Preset Tab | Shows the features associated with your personal presets. |
| 2 | Personal Preset Slot | You can save or load a personal preset here. |
Selecting a Personal Preset slot to save, load, and delete a preset.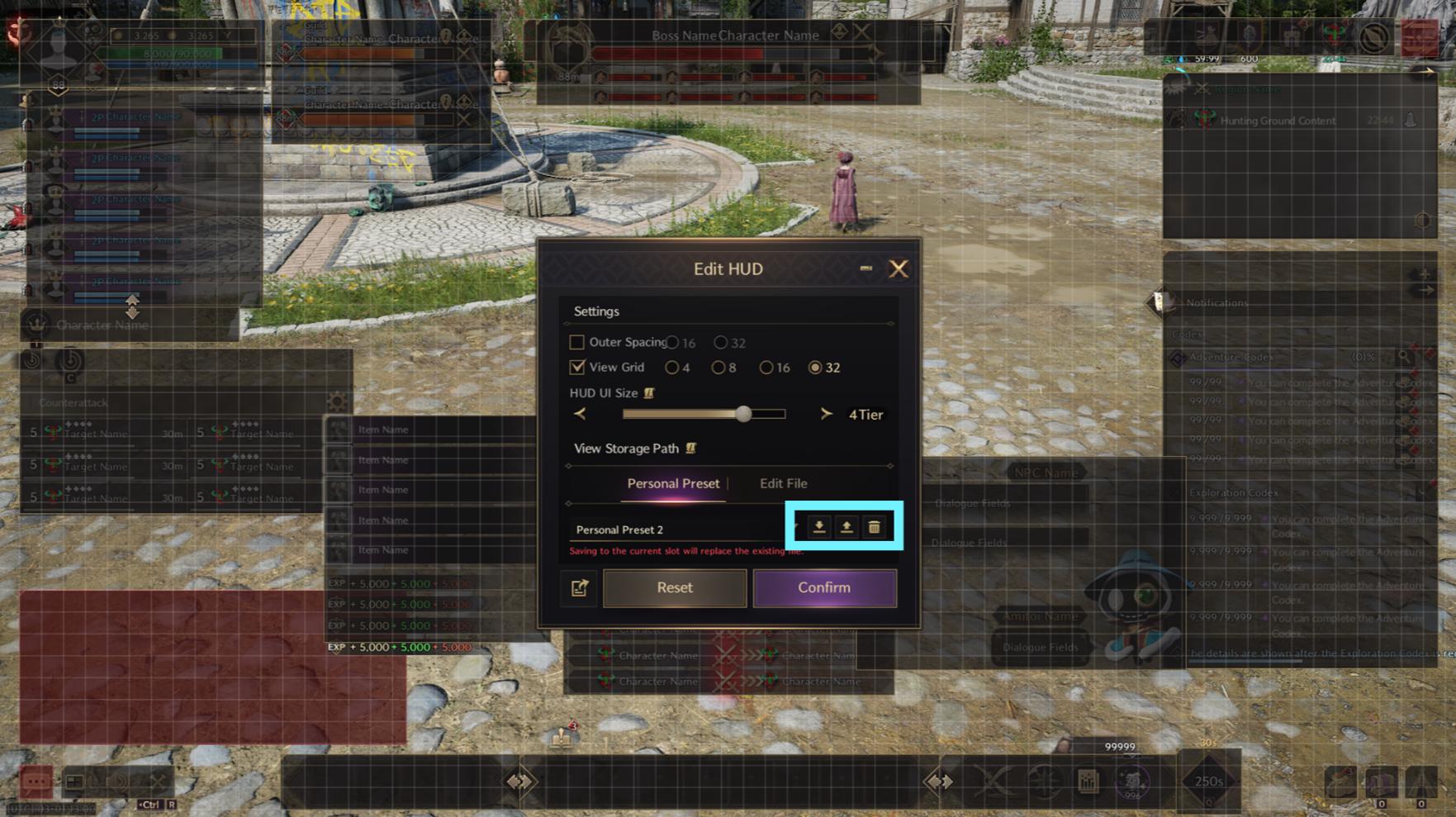 Share Edit Files
Export
You can save your edited HUD as a file to share outside of the game.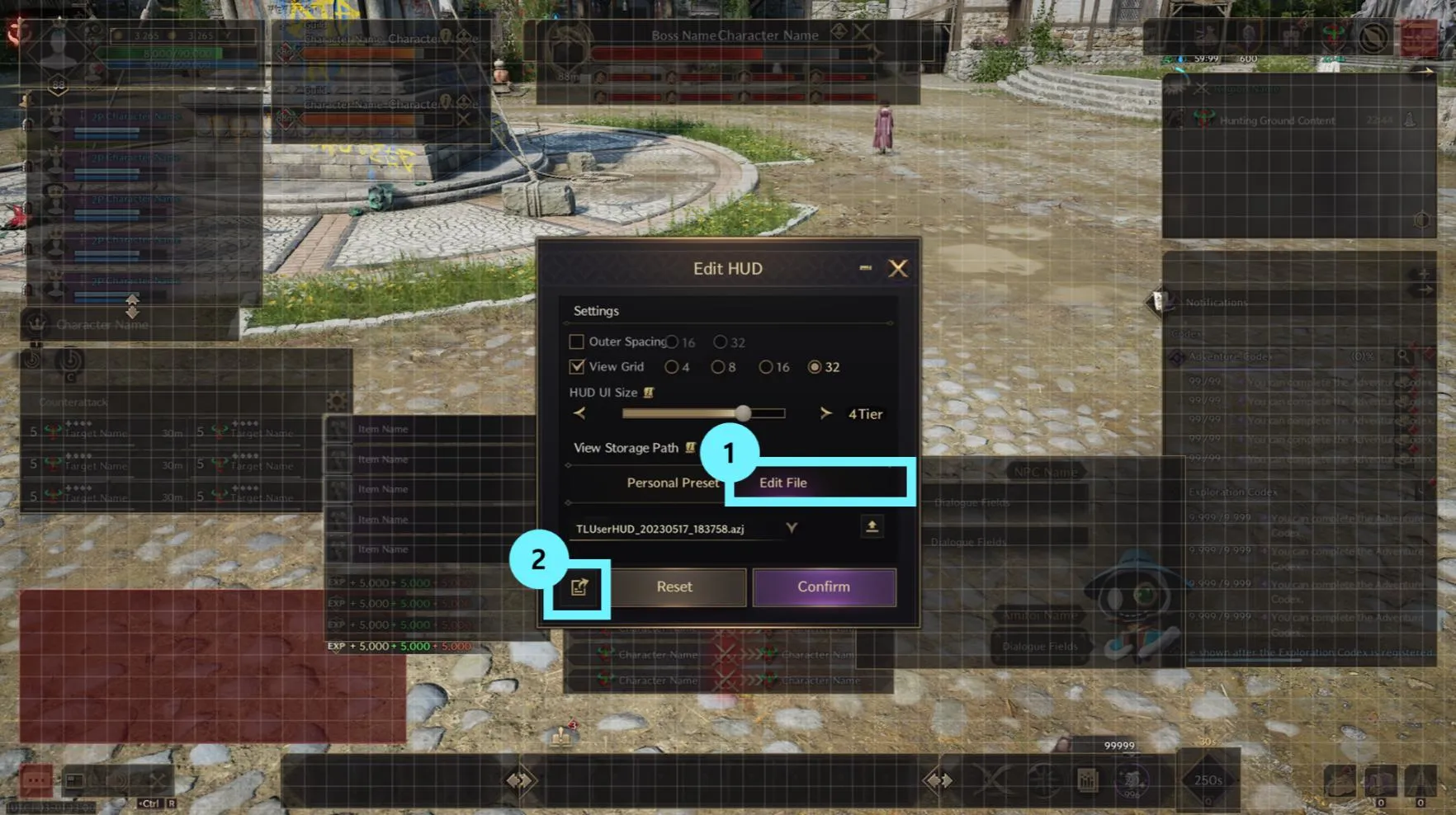 | | | |
| --- | --- | --- |
| No. | Name | Description |
| 1 | Edit File Tab | Shows the features associated with the edited file. |
| 2 | Export Edit File | The current editing state can be exported to a file. |
You can set the file name when exporting. Press OK to save the file to the specified path.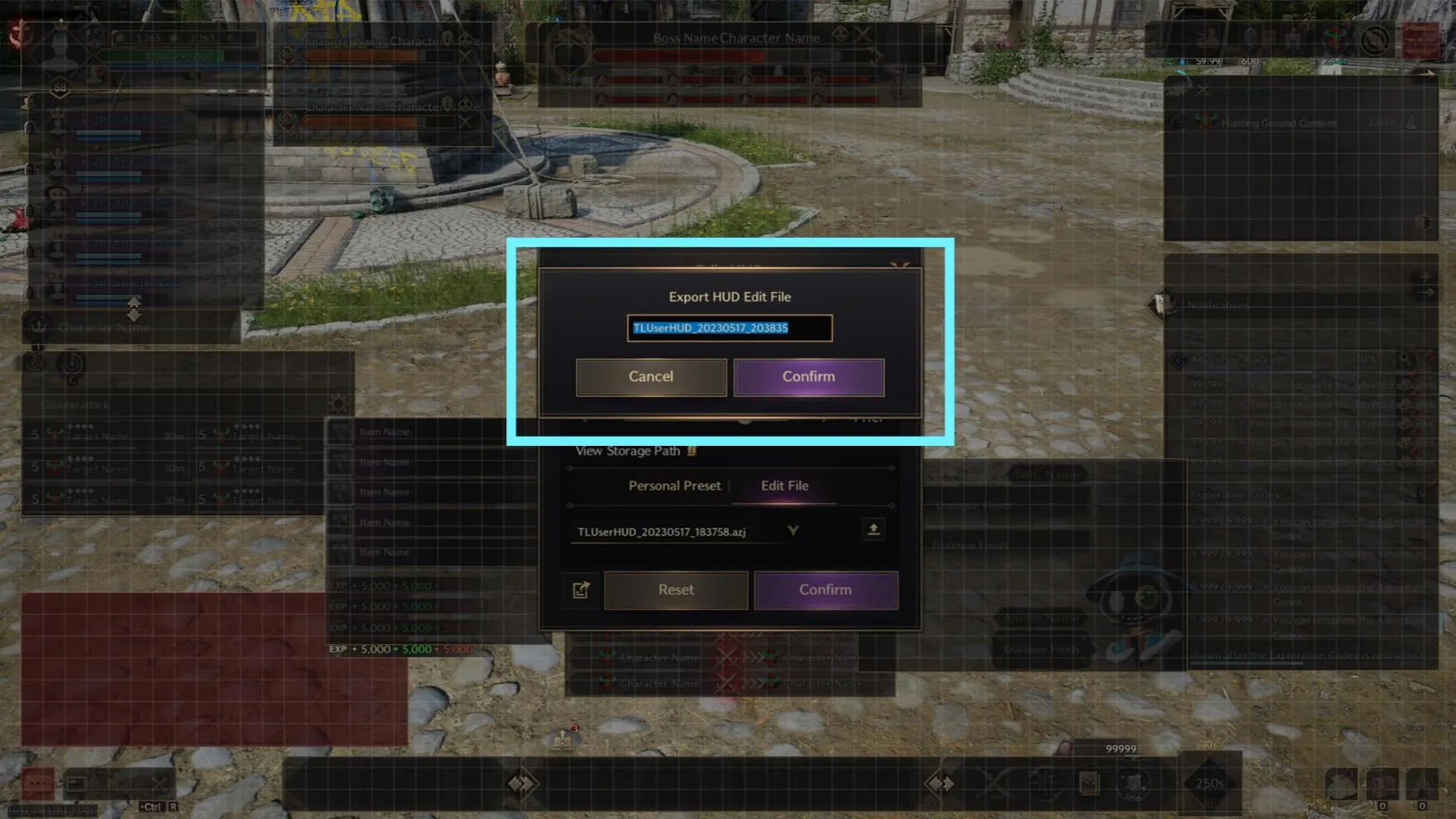 Load
If you receive a file from an external source, you can add it to the specified path and load it to the game through the list.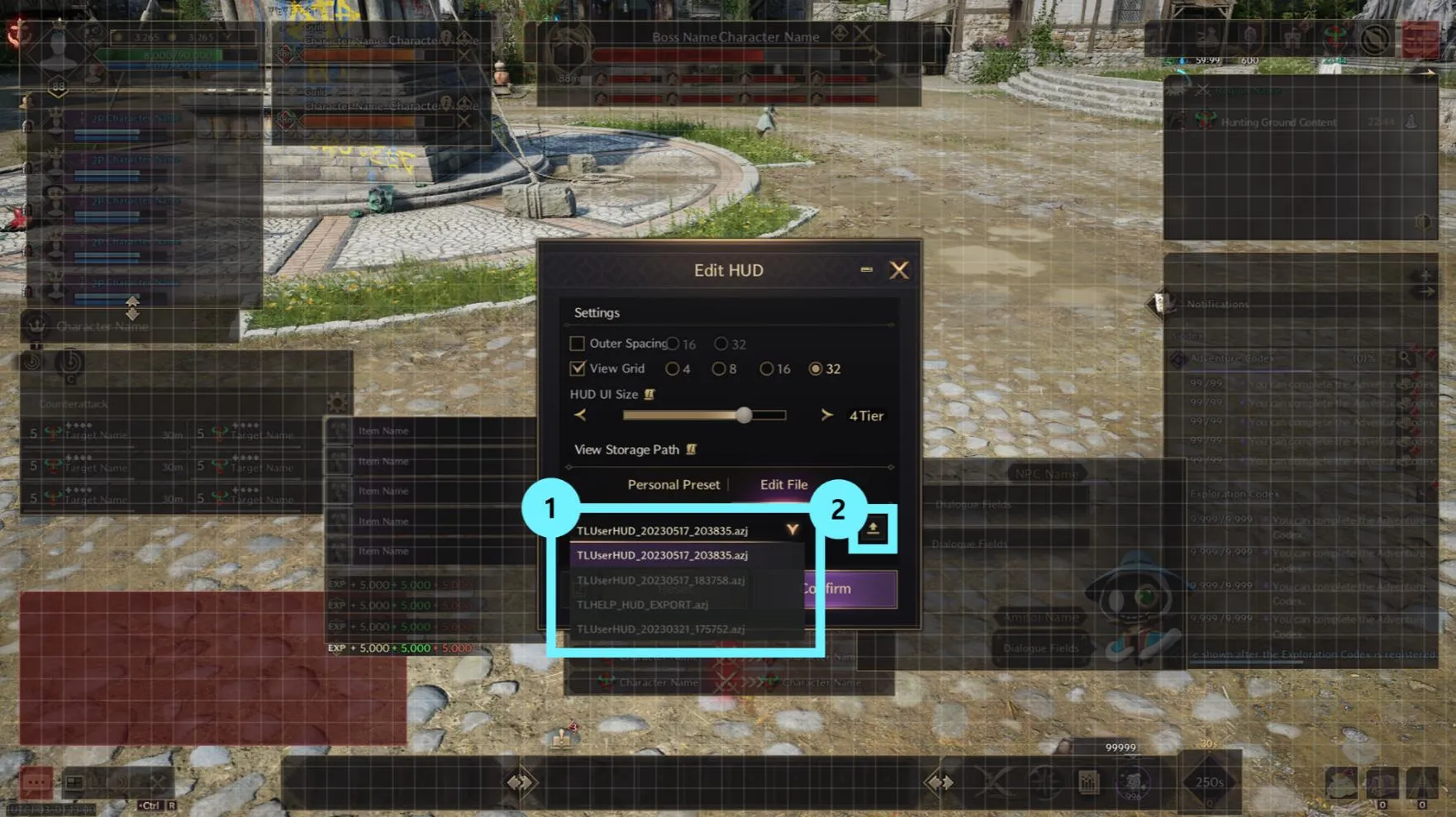 | | | |
| --- | --- | --- |
| No. | Name | Description |
| 1 | Edit File List | Shows the list of edited files that can be applied. |
| 2 | Load Edit File | Load a file, and the UI positions will be applied in the Edit HUD mode. |