Register items to receive other items that will help playing the game.
What Is the Equipment Lithograph Book?
Players can register items that they do not need to receive other items helpful for growth.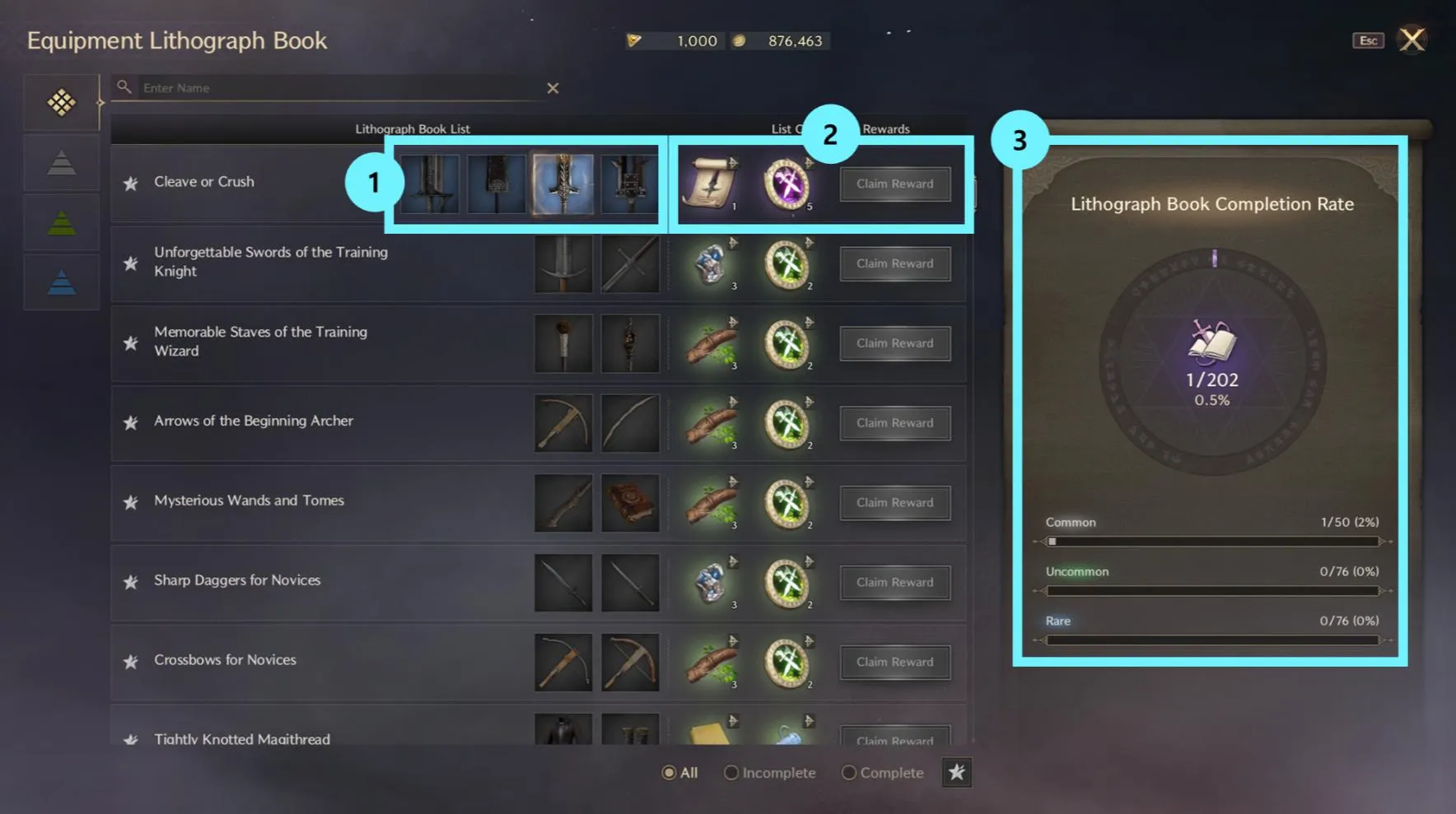 | | |
| --- | --- |
| 1 | A list of equipment that can be registered. Register all of them to obtain the reward. |
| 2 | A list of rewards that will be unlocked once items are registered. |
| 3 | The completion rate for Lithograph Books of each grade. |
Registering
Items that can be registered are highlighted.
Choose an item to view its details on the right panel before registering.
Registered items are deleted from the inventory.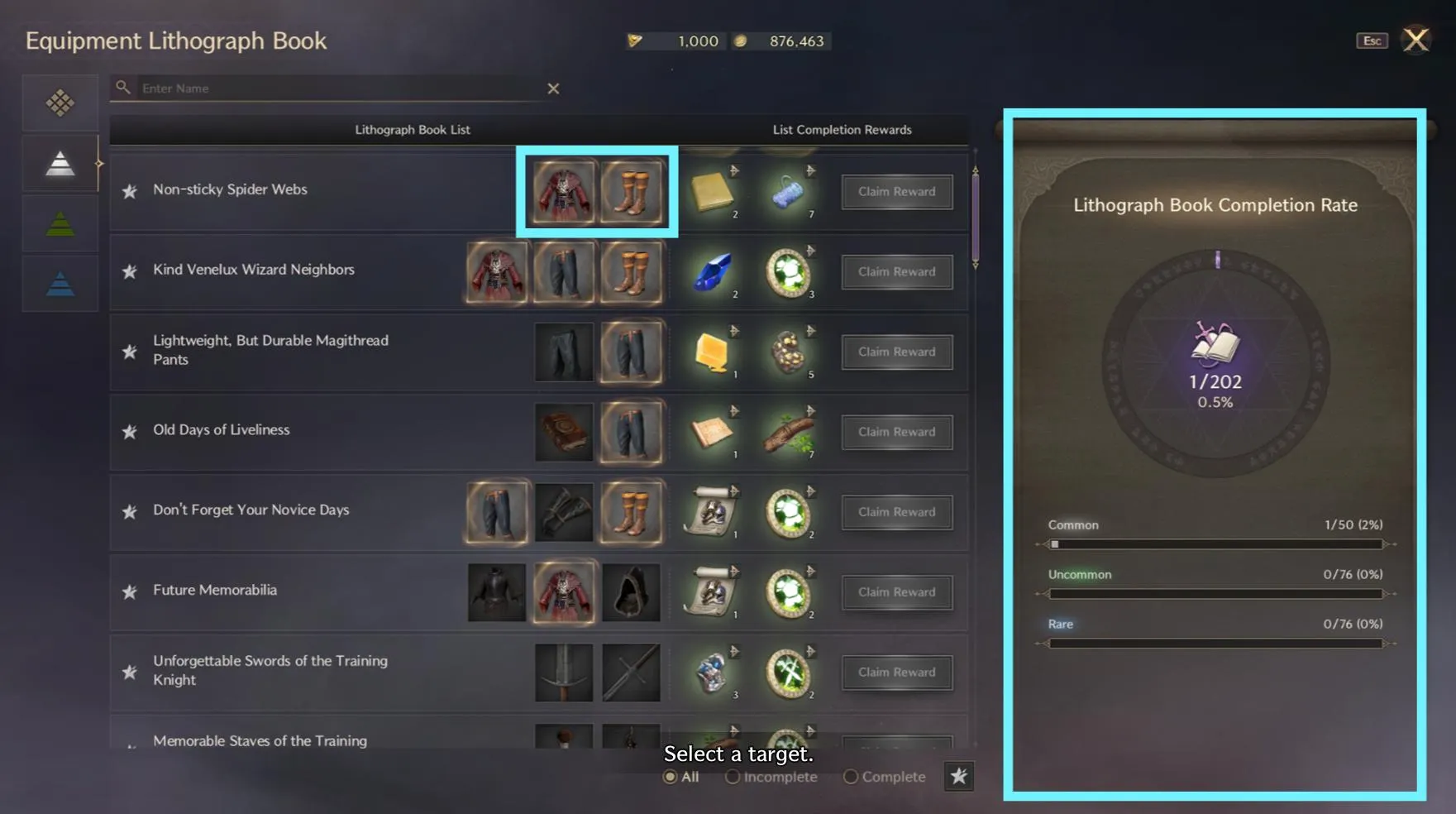 Completing and Claiming Rewards
A Lithograph Book is completed when every item on the list is registered. Each reward will be unlocked upon completion of a set.
Click the Claim Reward button to receive unlocked rewards.
* Rewards are given only once per each book.