Join a guild to play various content with your guild members and receive various rewards.
What Are Guild Rewards?
When you join a guild, you can share in the rewards of content that you or your guild members complete.
Guild members can also earn rewards when they purchase items from the Special Shop.
Each time a member of your guild receives one of these rewards, your guild accumulates Treasure Chest Points, and when they reach a goal, you will be eligible for better rewards.
Guild Rewards
Depending on the content your guild members complete, rewards are available for the entire guild.
 ▶ Complete Guild Contracts
 ▶ Defeat Guild Raid Bosses
 ▶ Get ranked in the Personal/Guild Dynamic Events
The provided rewards can be claimed by each guild member through the UI, and the guild will accumulate Treasure Chest Points.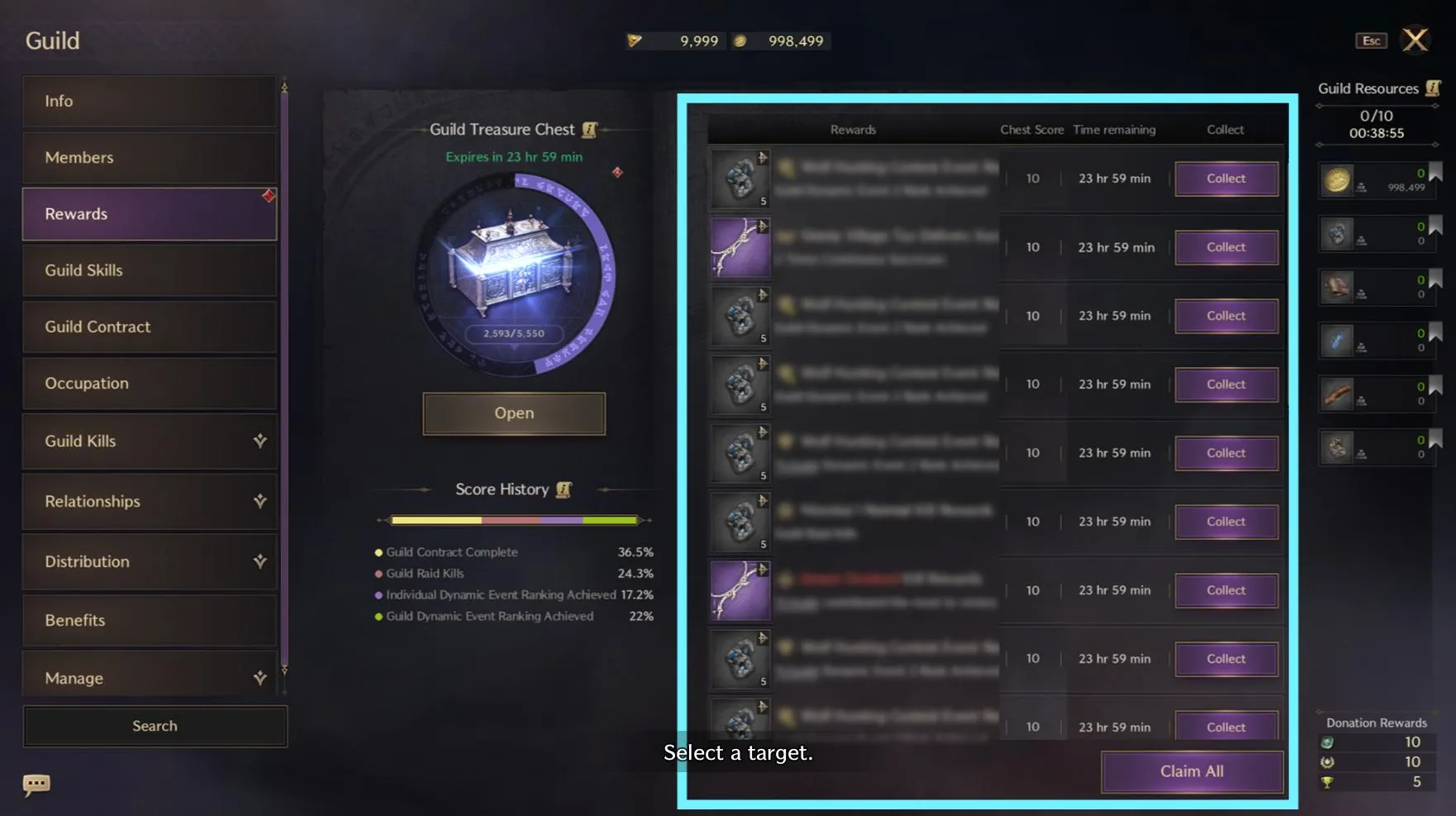 Guild Treasure Chest
When your Treasure Chest Points accumulated from Guild rewards and gifts reach a goal, the Treasure Chest will be activated.
The activated Treasure Chest is available to all members of the guild and contains rewards that are more valuable than Guild rewards or gifts.
The activated Treasure Chest remains active for one day, after which it is deactivated and no rewards can be earned.