Players can write and send mail while they are in the game.
What Is the Mail system?
Players can receive mail from the game system, other users, or their guild members.
Choose Mail from the Main Menu to read your mail.
Mail will be deleted after a certain period of time unless they are archived.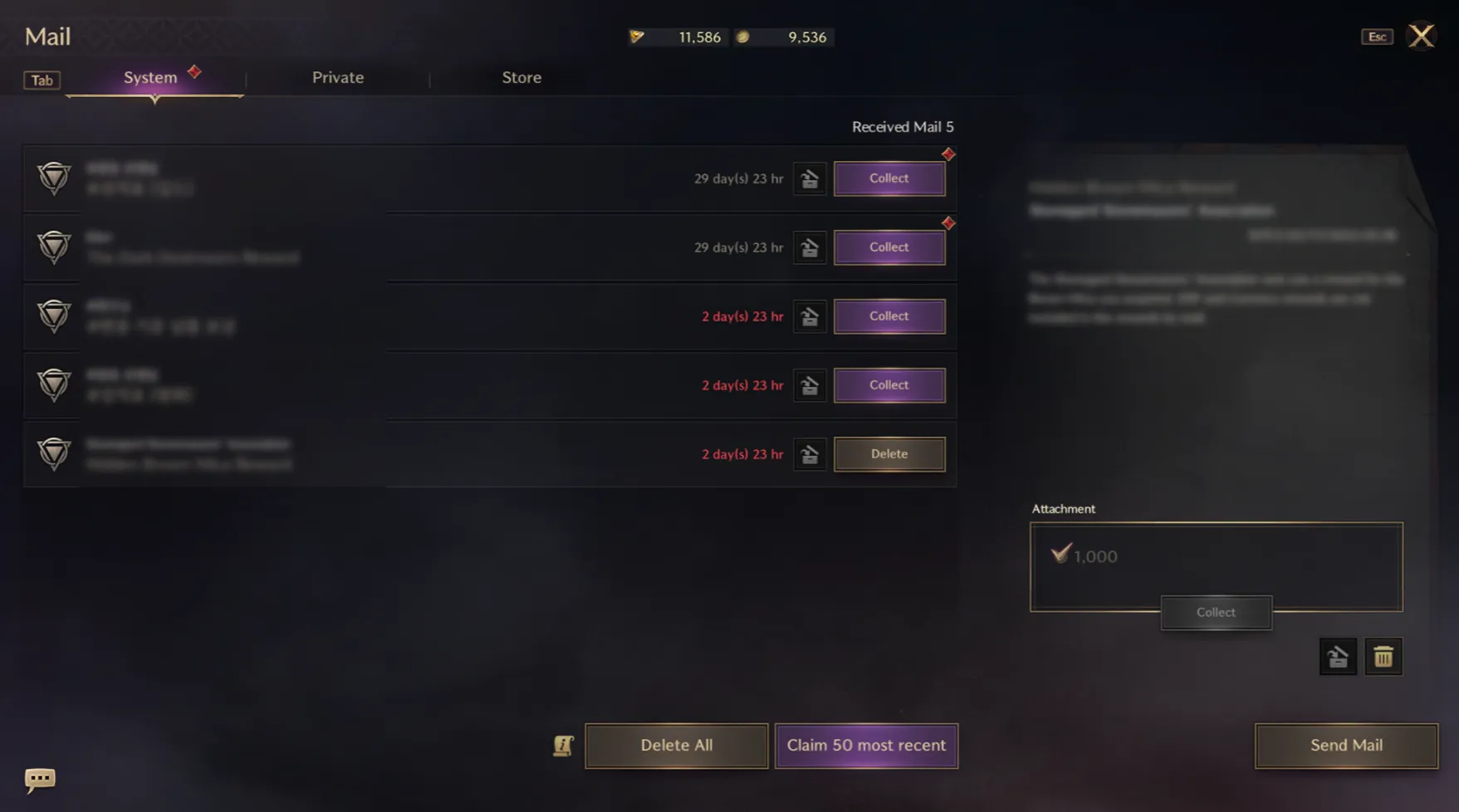 Mail can be accessed from [Main Menu] – [Mail].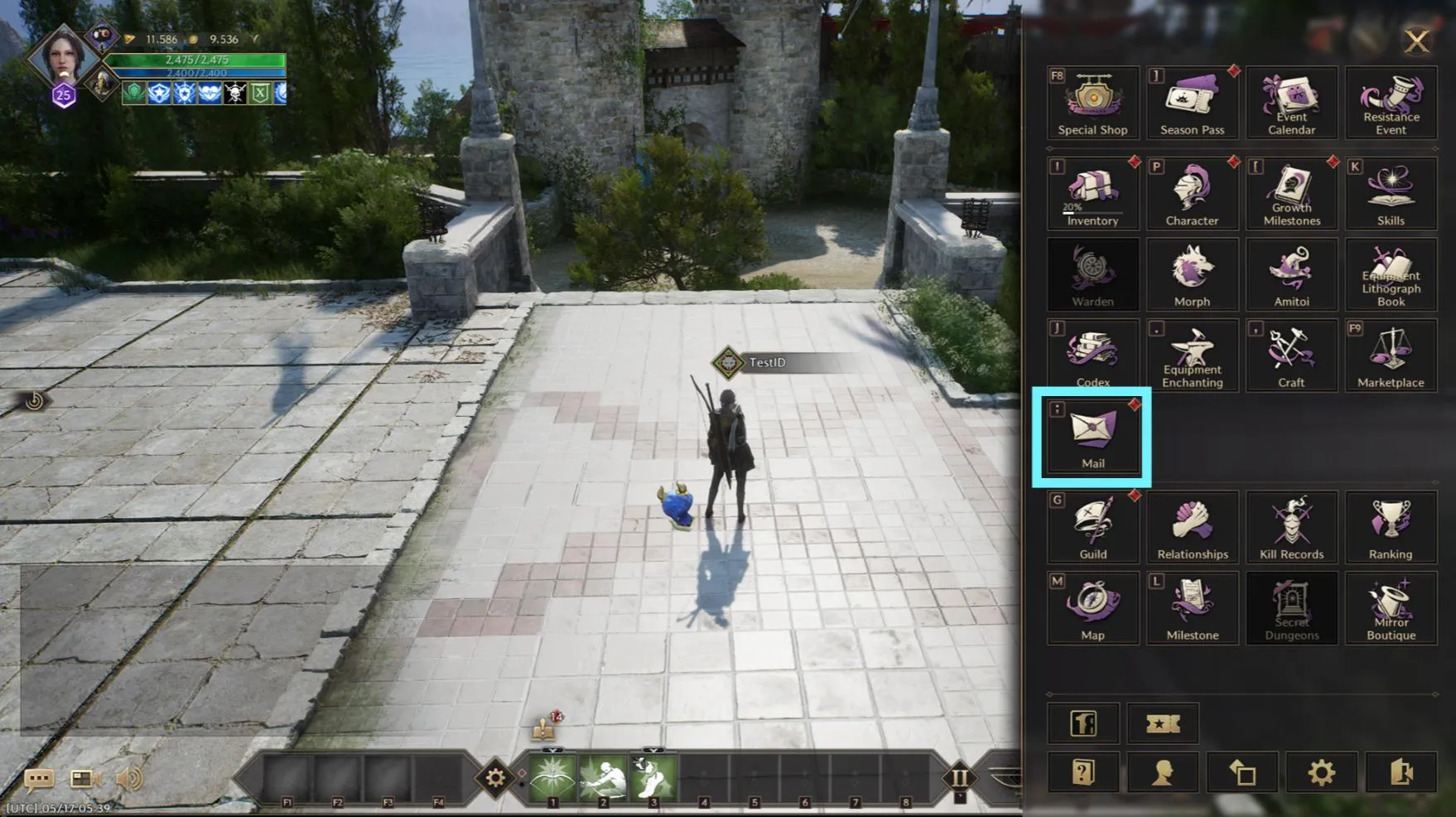 System Messages
The system could send notifications or reward items using the mail system.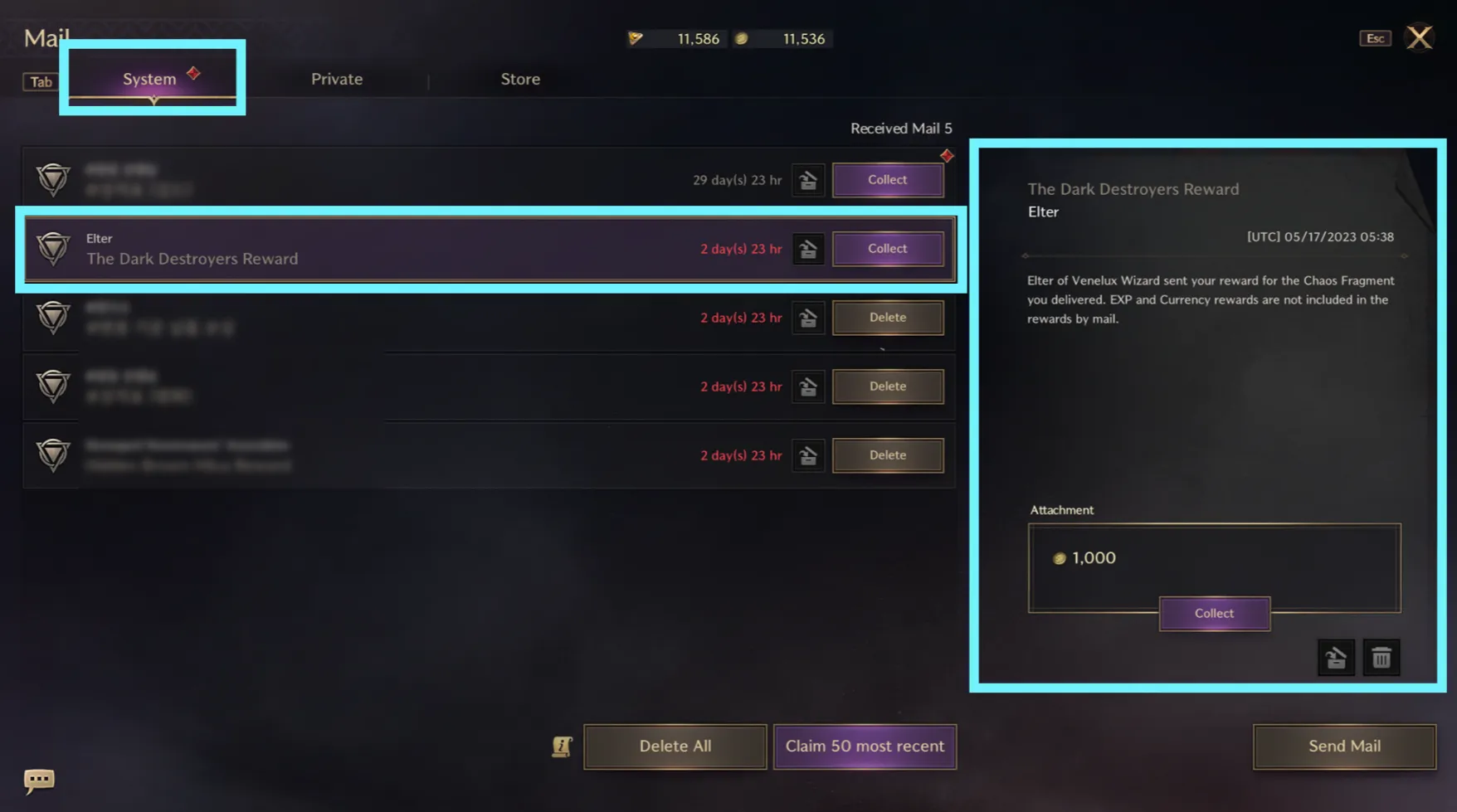 Mail between Users
Users can exchange mail, but items cannot be attached to them.
Each individual player can exchange mail.
Members of the same Guild can exchange mail.
※ The Guild you belong must be at a certain level to use the Guild Mail system.
※ Only the Guild members who are authorized to use the system can send Guild Mail.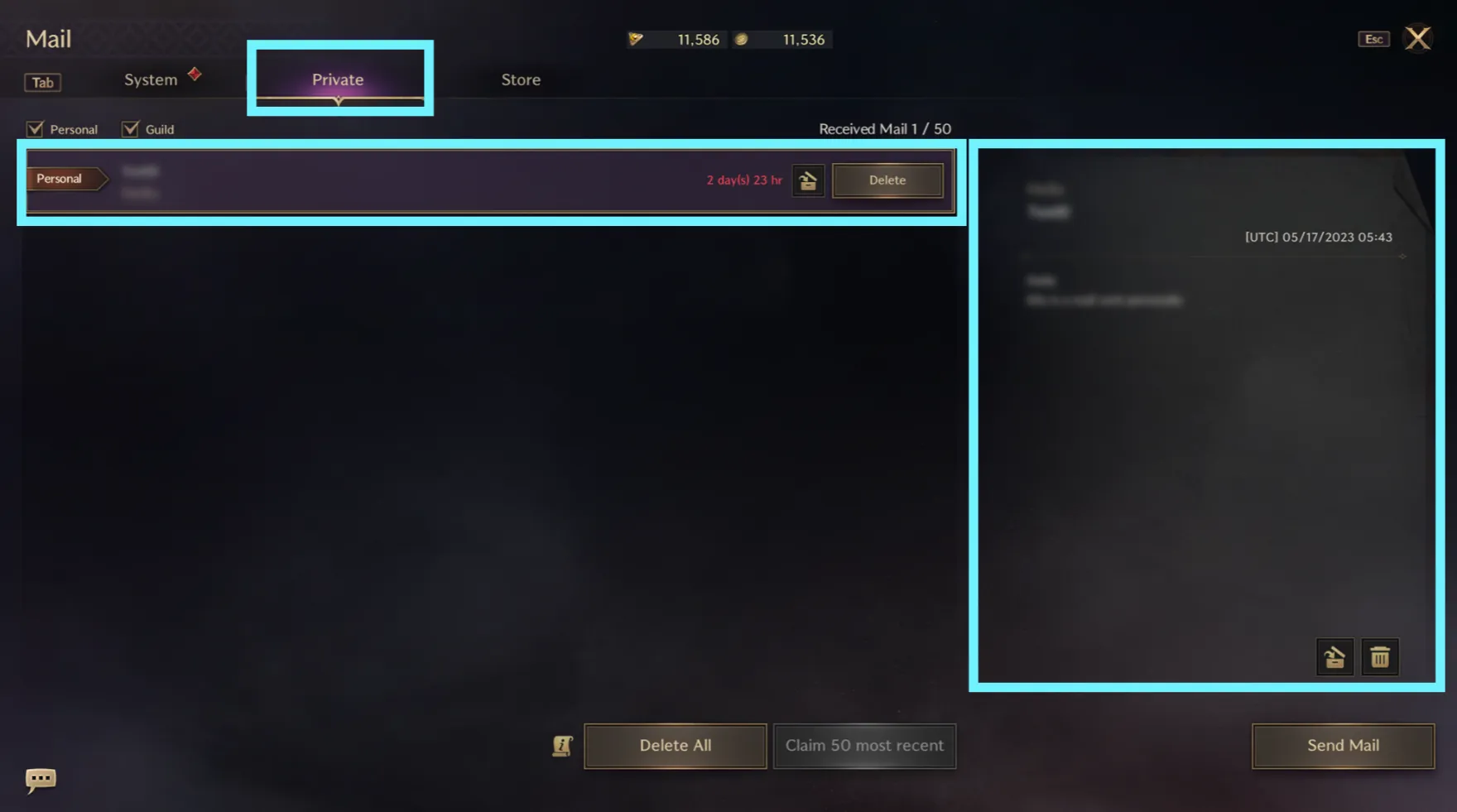 Store
You can archive mail from other users by moving them to the Store tab.