Skills that can change the environment temporarily, allowed for a very few special players
What Are Master Skills?
Master Skills are skills that can change the world environment temporarily.
This skill is only granted to the top rankers from each server.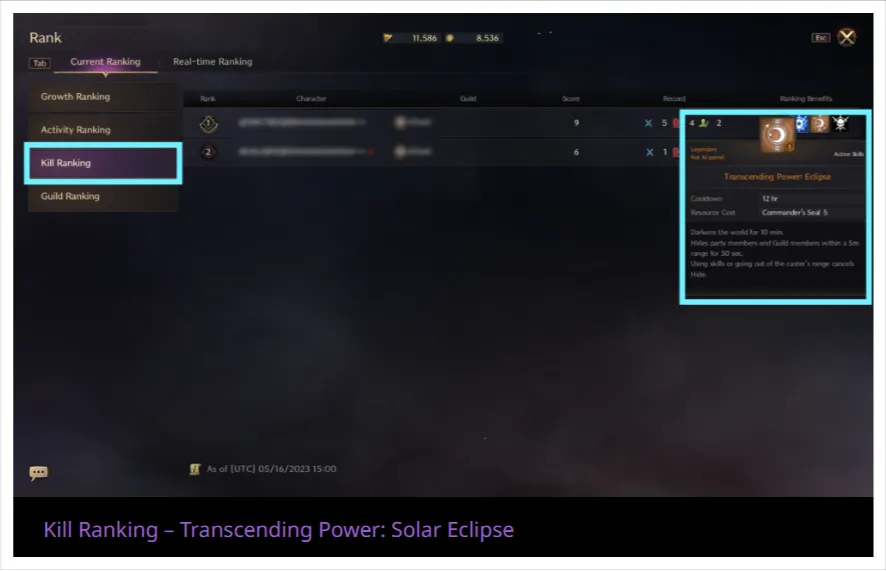 Using Master Skills
These skills can be assigned to quick slots.
Each skill changes the environment for 10 min, and grants a short period of buff effects to party members and guild members around the skill caster.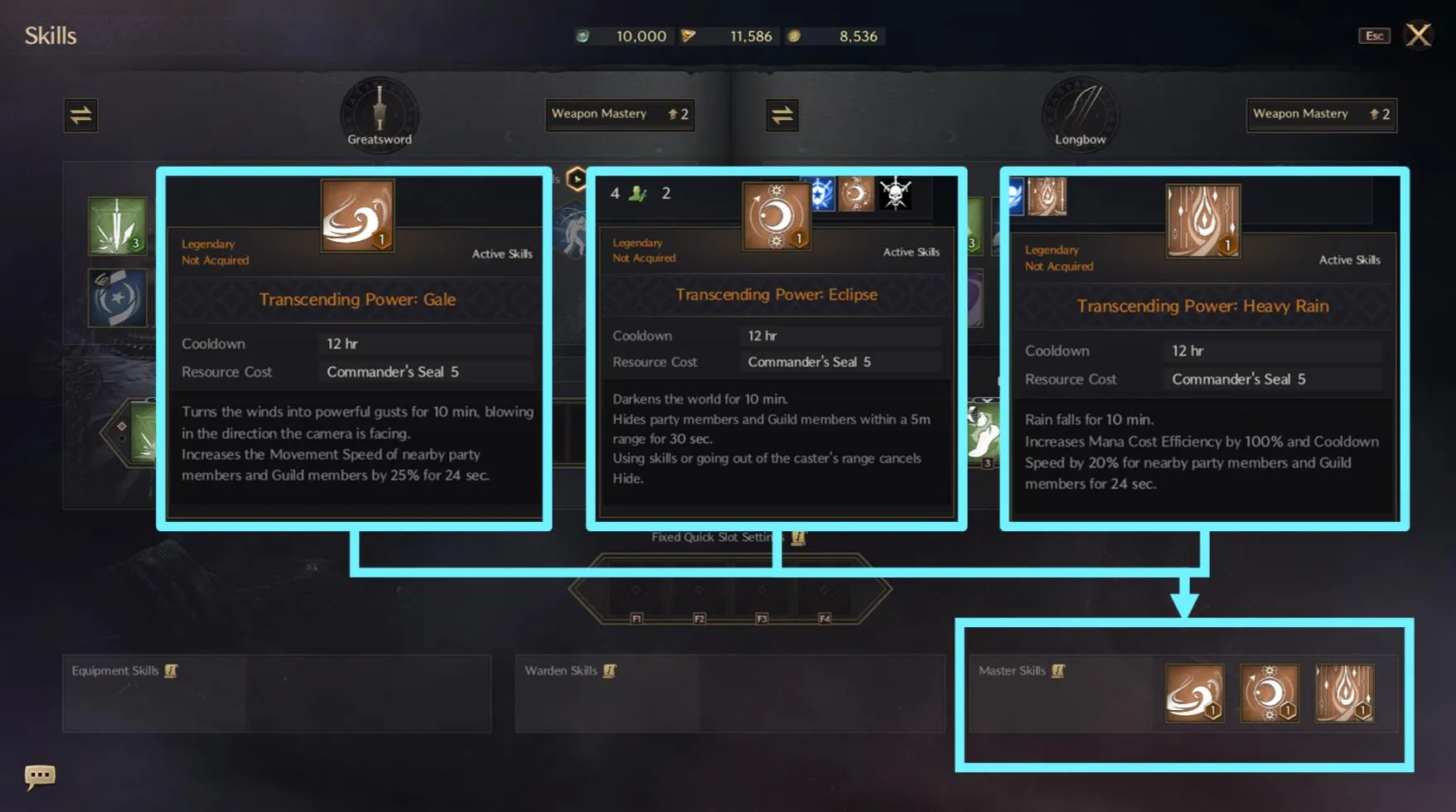 A player needs a Commander's Seal to use the Master Skills.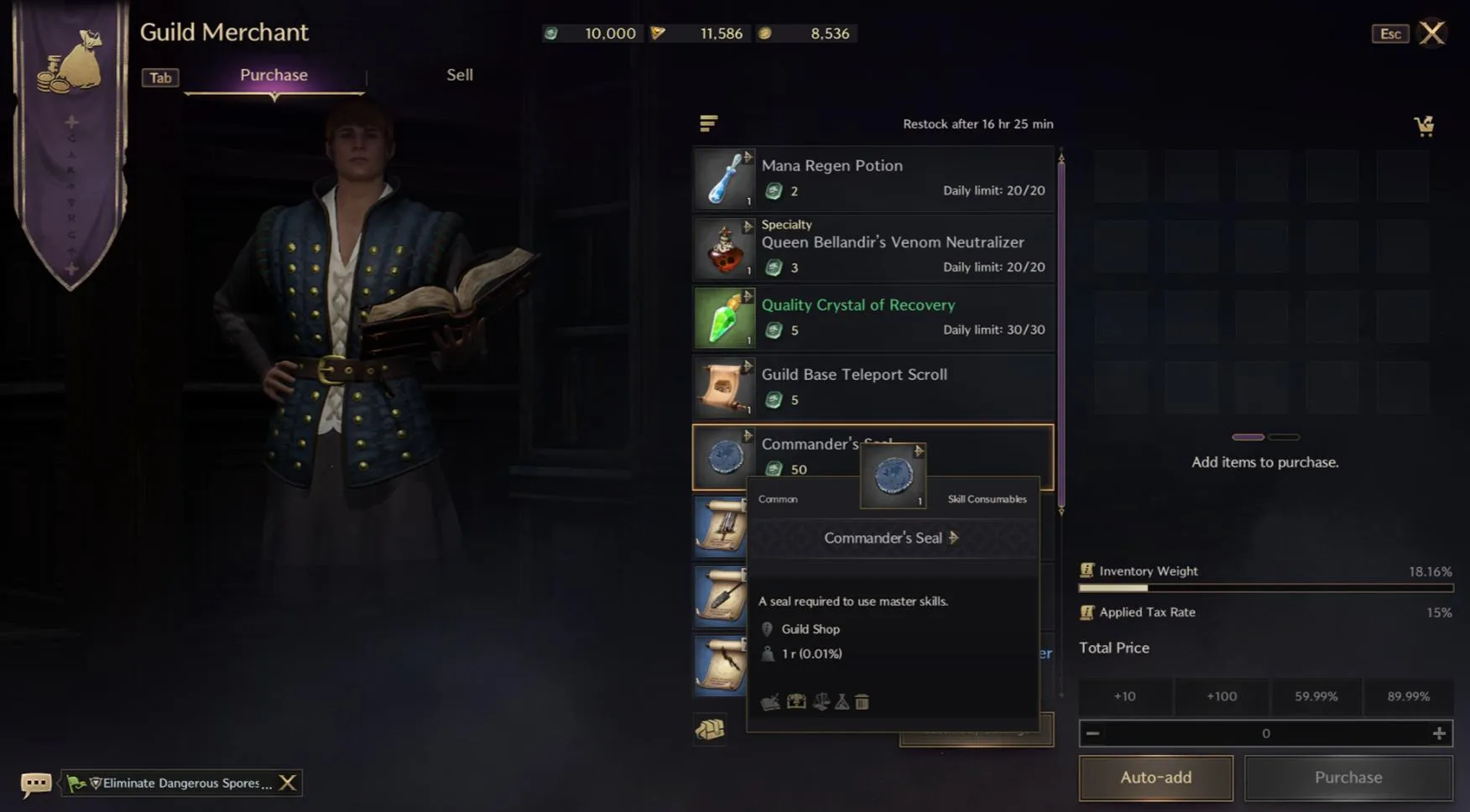 Environmental Changes
Master Skills change in-game environment, and various effects will take place in accordance with the change.
 ▶ Different morphed monsters and collectibles will be found based on the changed time and weather.
 ▶ Dungeons will open based on the changed time.
 ▶ The water level in certain area will change based on the changed weather.
 ▶ Stats and effects of certain skills will be modified based on changed time, weather, and wind.
Players can see the skill caster's name and the skill duration via the Environment UI.