You can use various skills unique to each weapon type.
Skills
Access the Skill menu via Menu- Skill button or K key.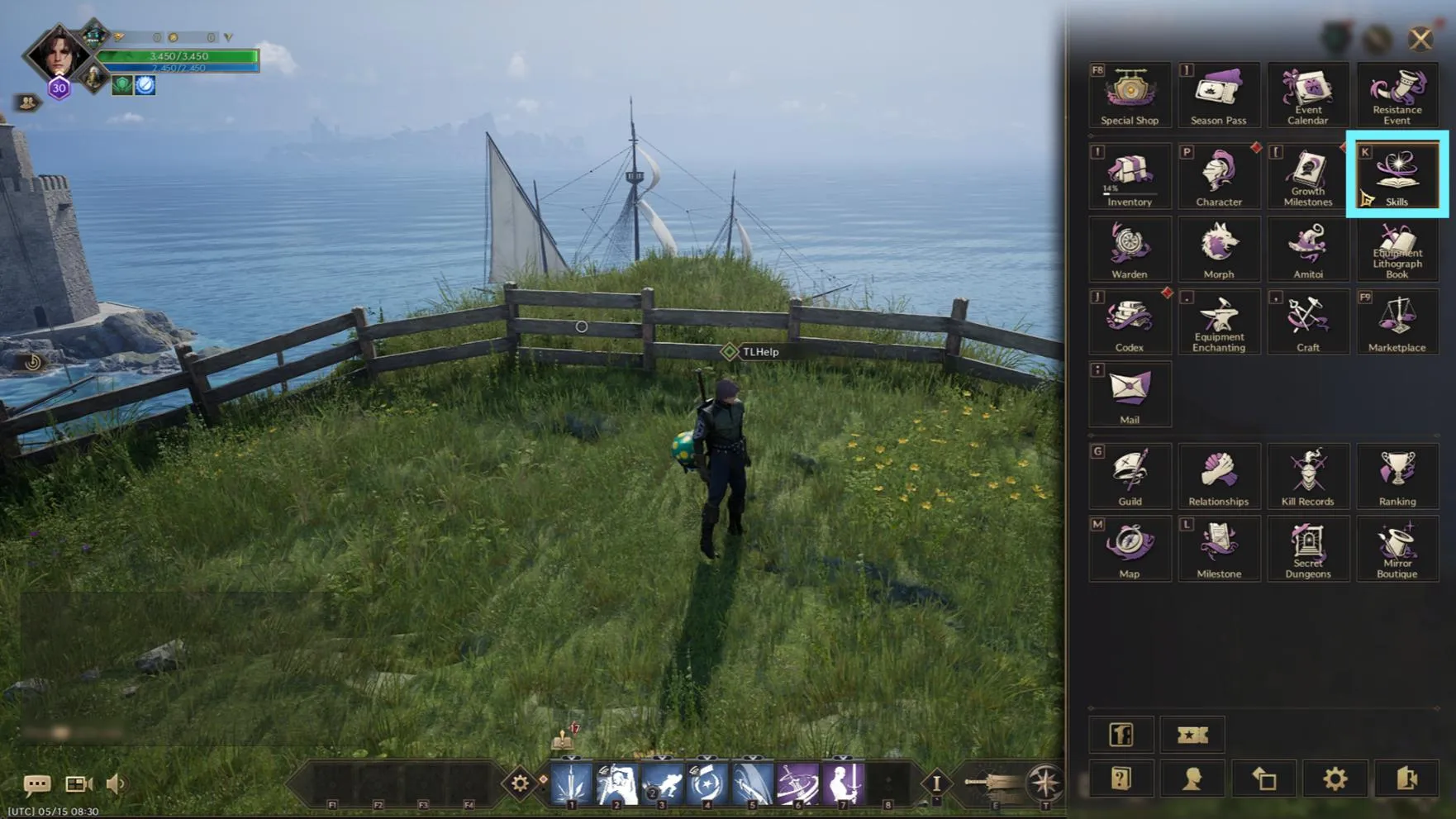 On the Skills screen, #1 weapon skills are displayed on the left and #2 weapon skills on the right.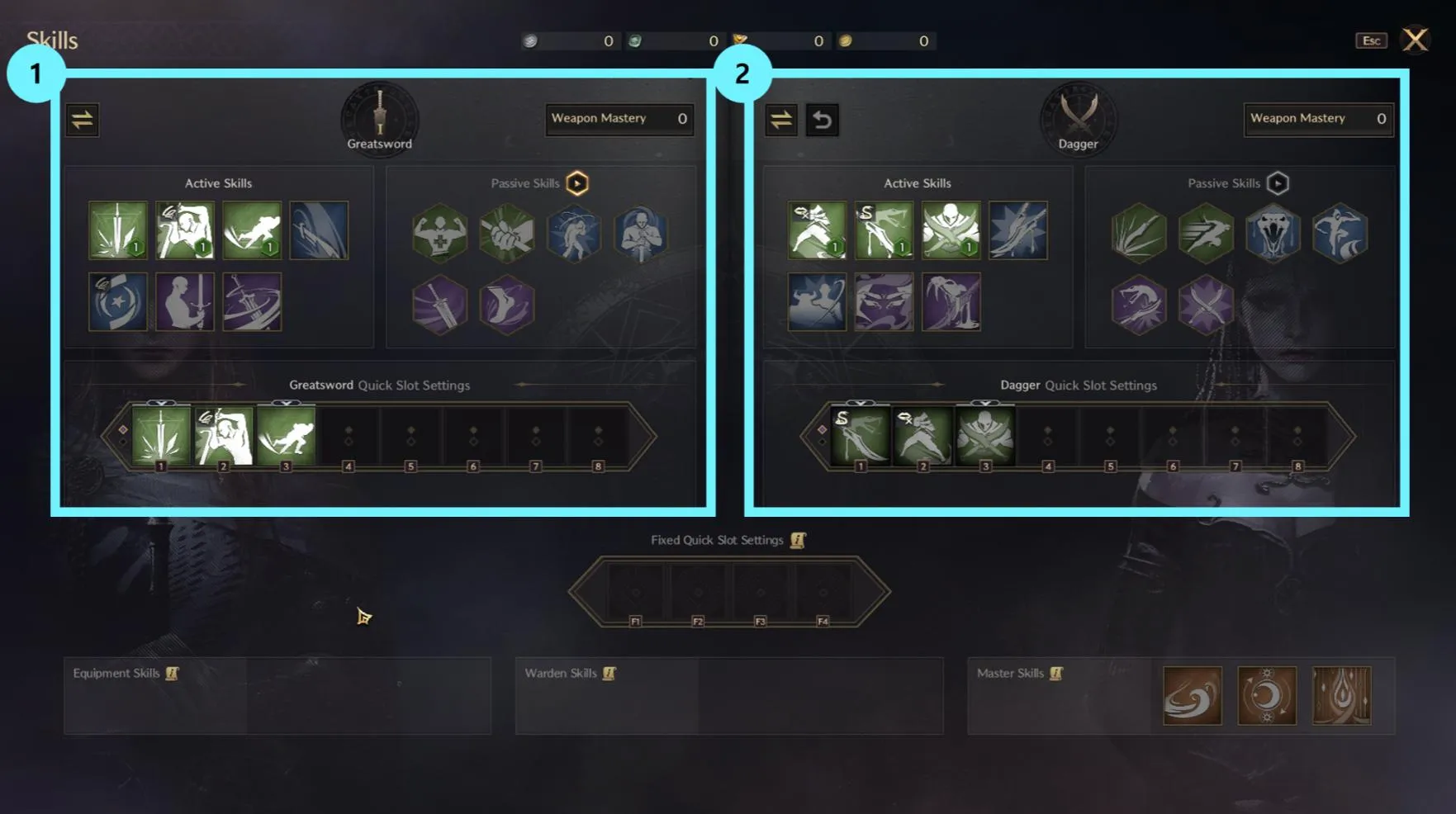 | | |
| --- | --- |
| 1 | #1 weapon skill info |
| 2 | #2 weapon skill info |
Active skills for each weapon can be assigned to quick slots.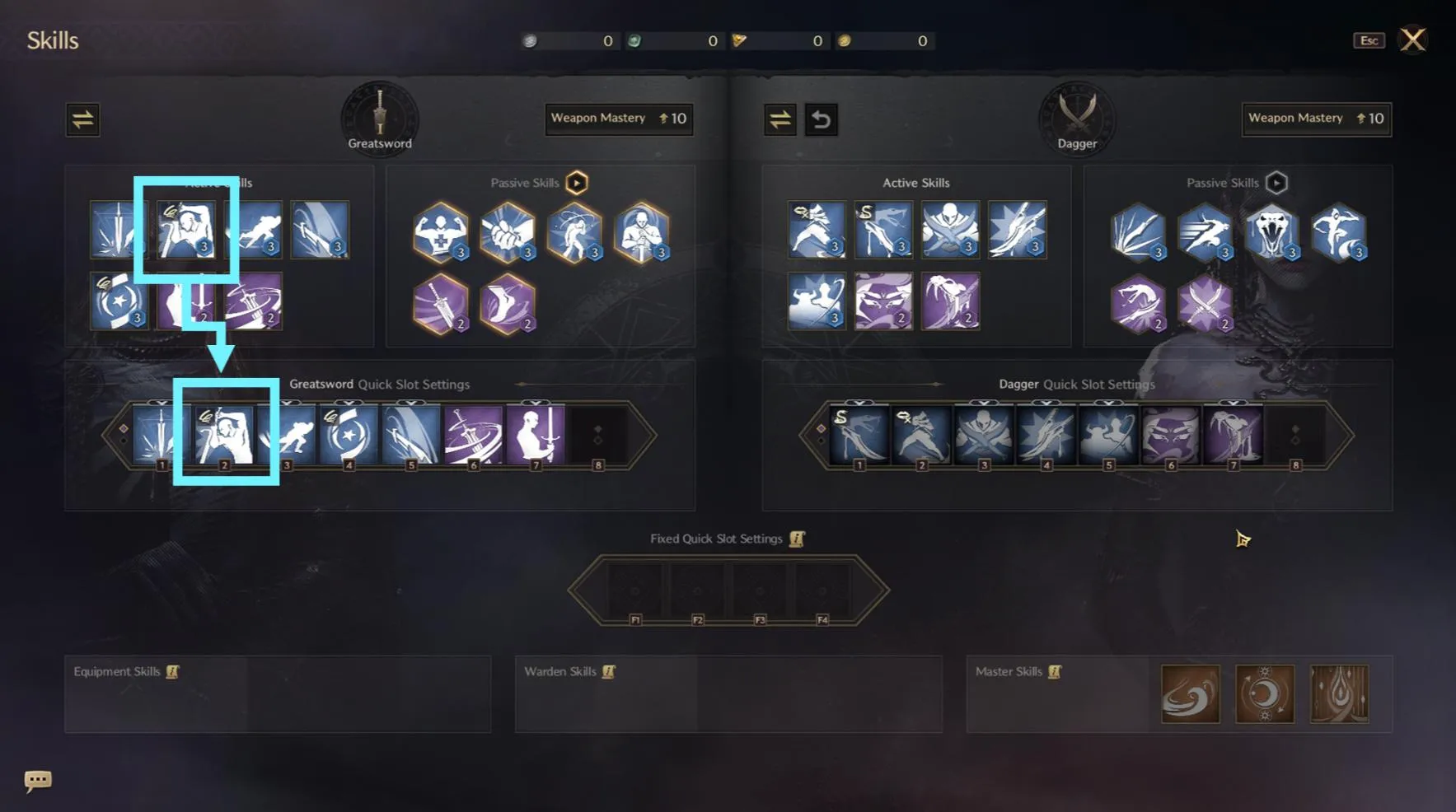 Click the Select Skill Set button at the upper left of each weapon area to replace skill sets.

Types of Skills
Active Skills
Active skills can be used by assigning to quick slots.
You can choose targets such as enemies, self, or allies to apply the skills.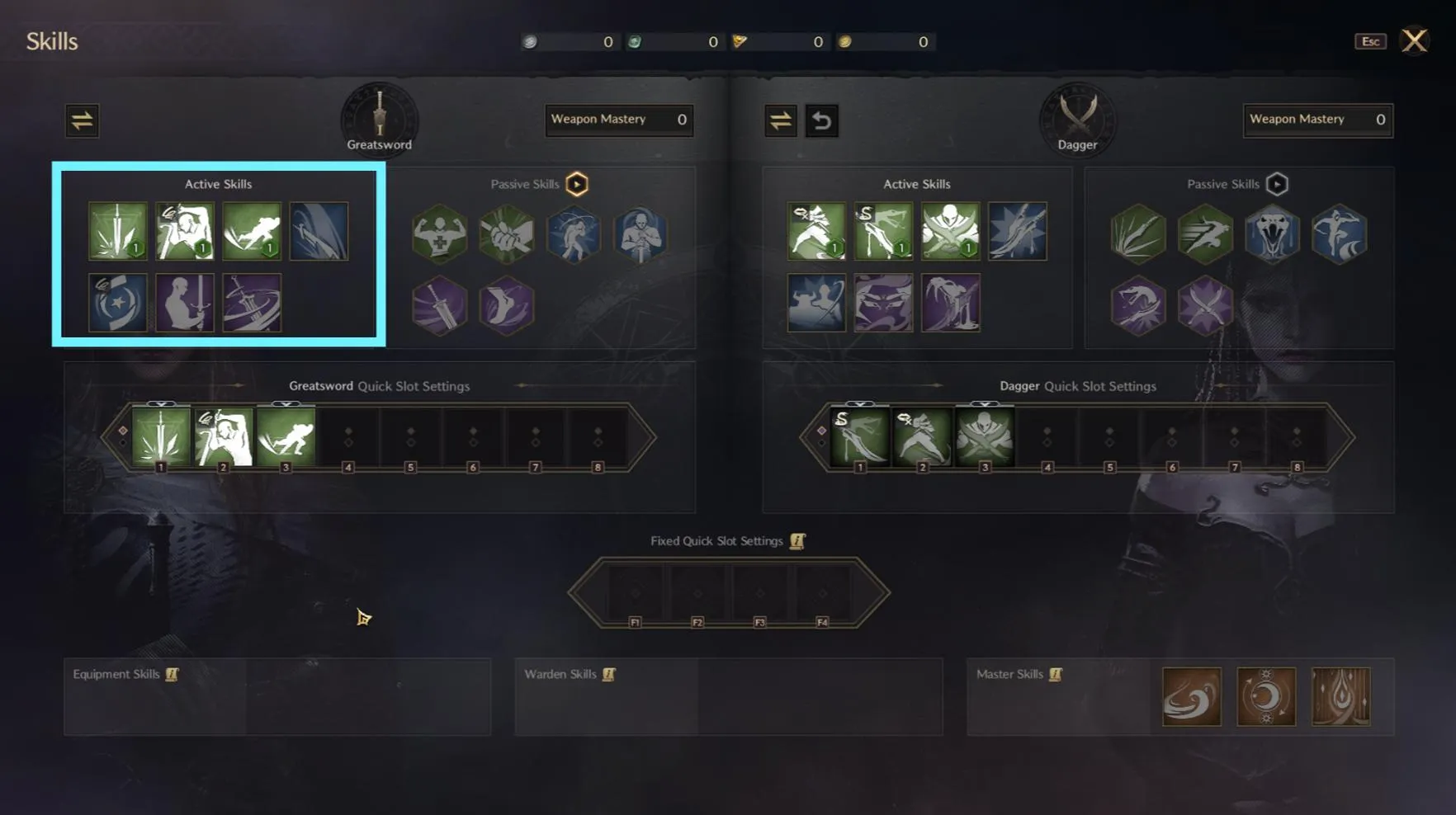 Passive Skills
Passive skills are applied if the corresponding type of weapon is equipped.
* Passive skills that belong to a weapon that is equipped, but not in use, are applied as well.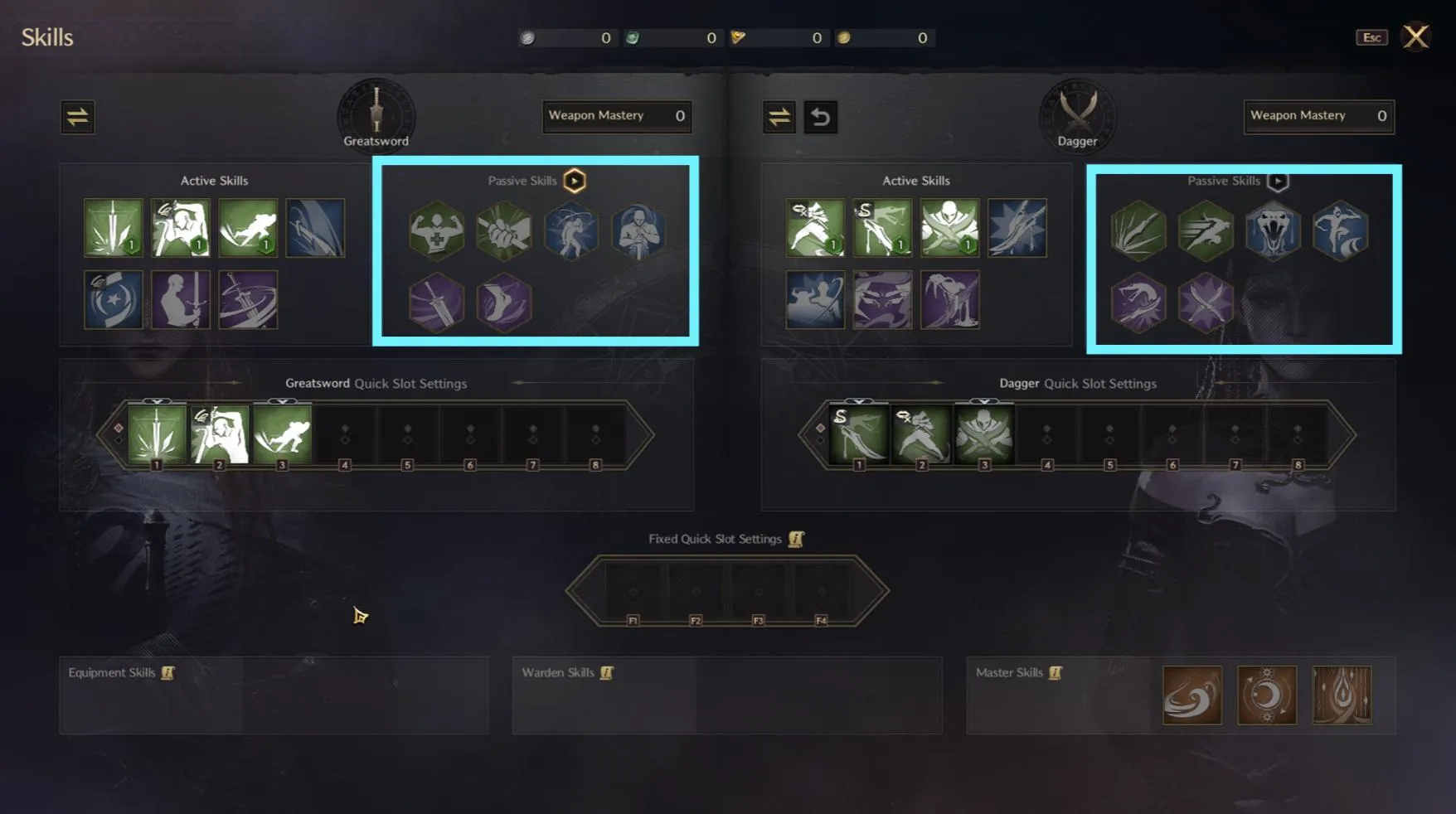 Learning Skills
There are skills that you can learn by reading Skill Books.
You can either craft Skill Books or receive them as in-game content rewards.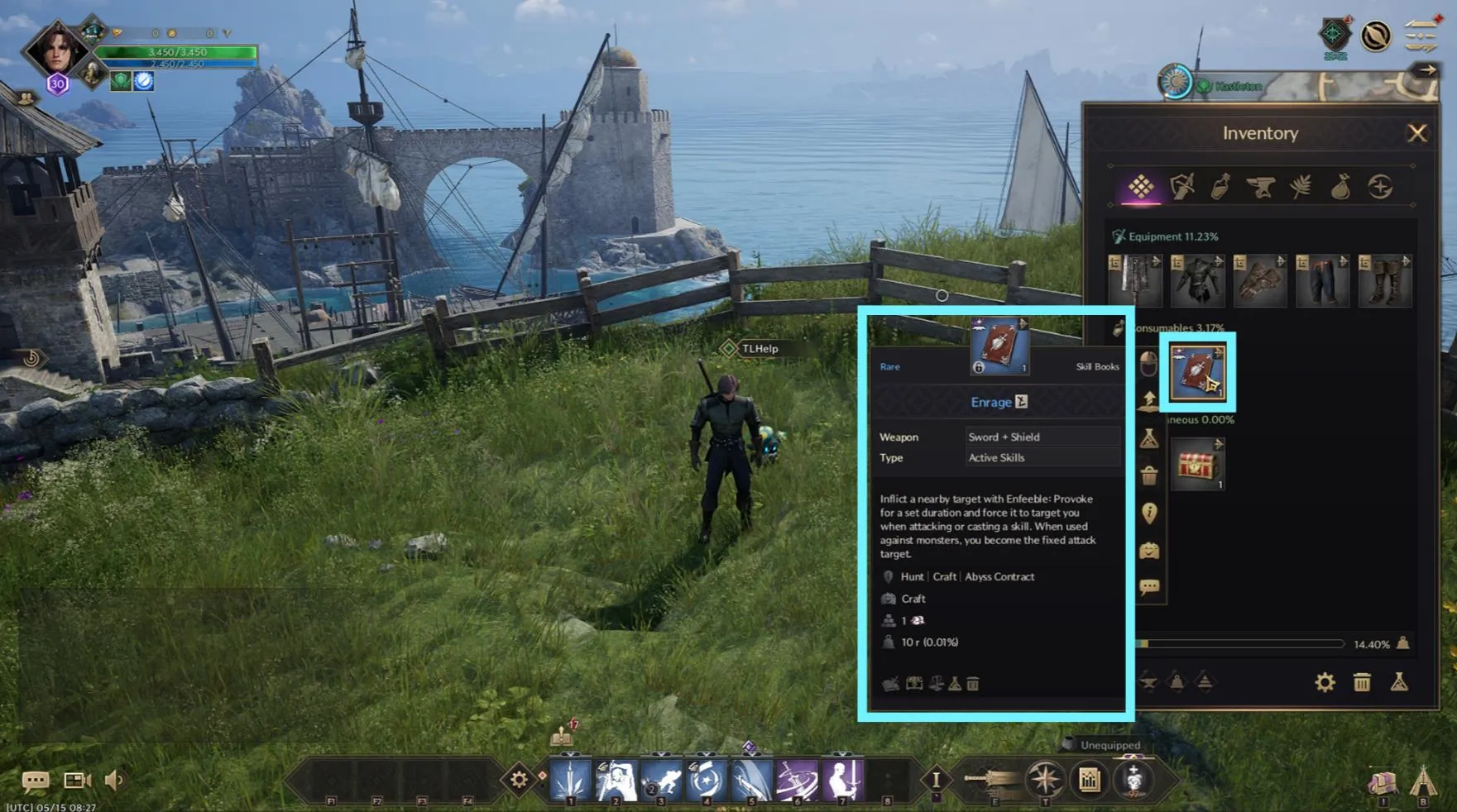 Acquired skills are displayed as unlocked in the Skills window.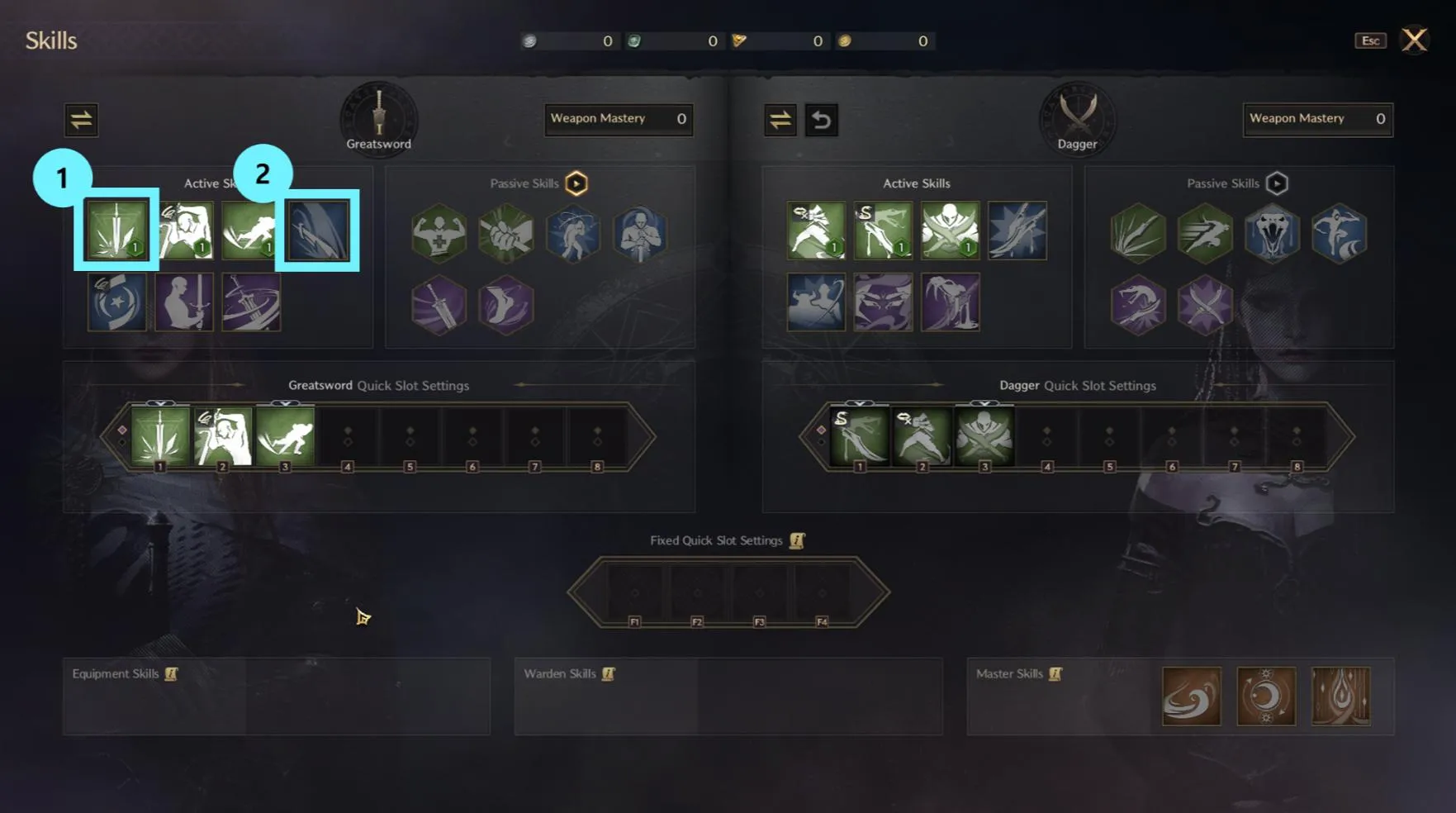 | | |
| --- | --- |
| 1 | Unlocked skills |
| 2 | Locked skills |
Using Skills
Skills assigned to quick slots become usable when the same type of weapon is equipped.
Press the shortcut keys for each quick slot or click them to use assigned skills.
Some of the auto-use skills can be used by dragging down the quick slot.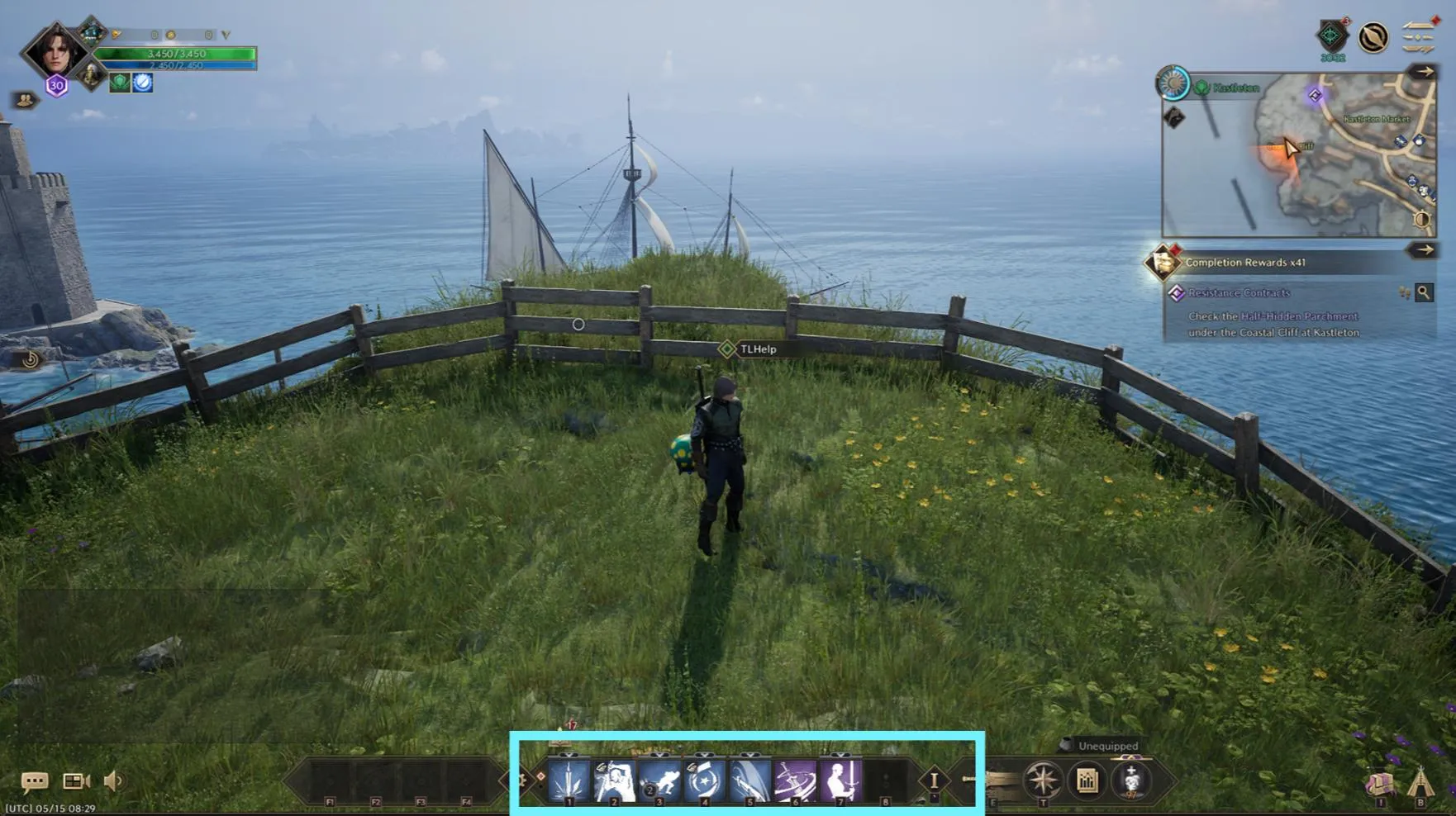 Skill Level Up
You can level up skills by clicking the upper right button on a skill icon from the Skills window.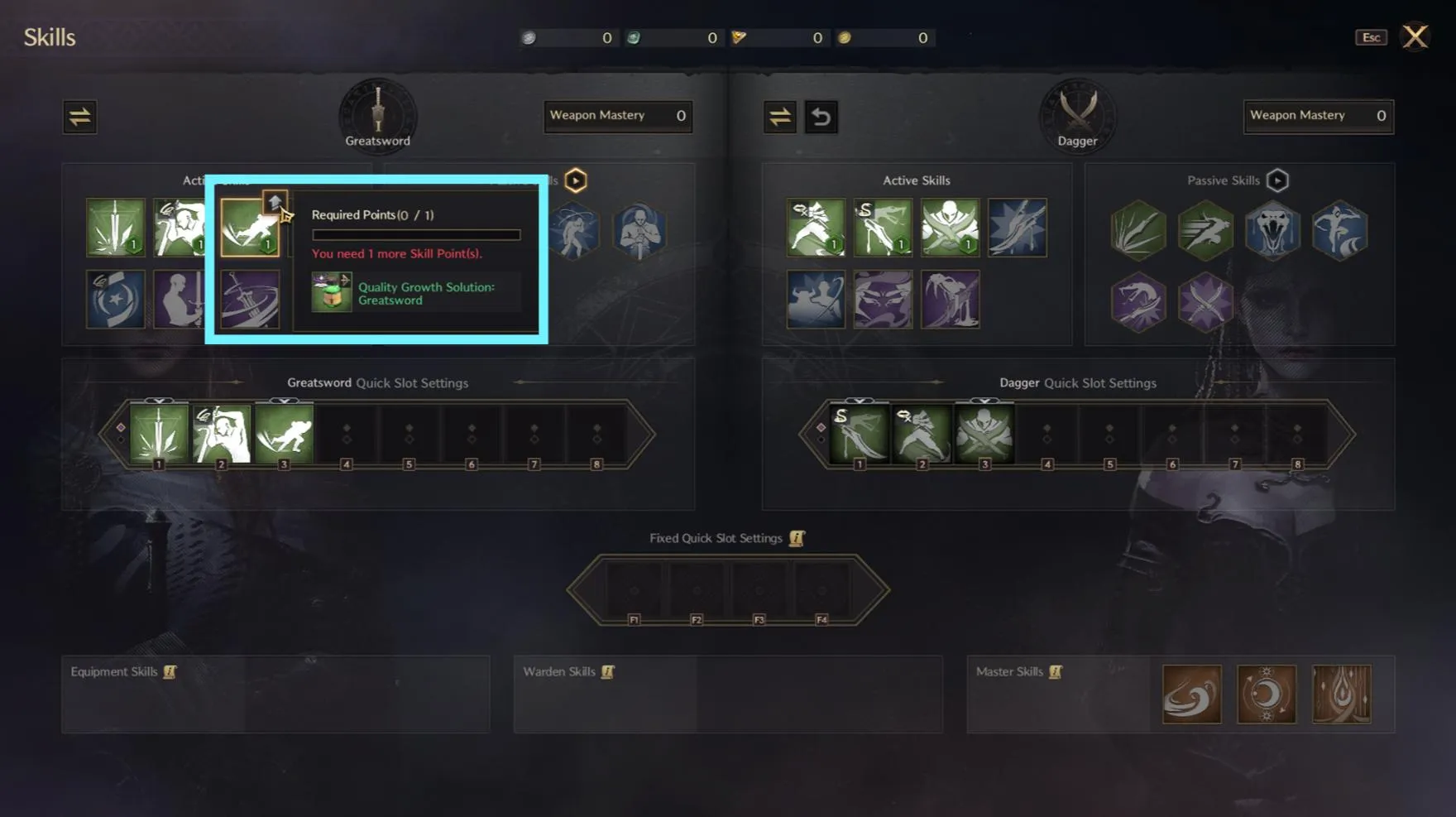 Skills become more powerful as they level up, and if their tier increases, additional effects will be granted.
 ▶ If you level up a skill to Lv. 5, it will be upgraded to the next tier.