Check out how to select a target.
Select a Target
When you hover over a target with your mouse, you can see the name of the target.
This is called the Pre-target state.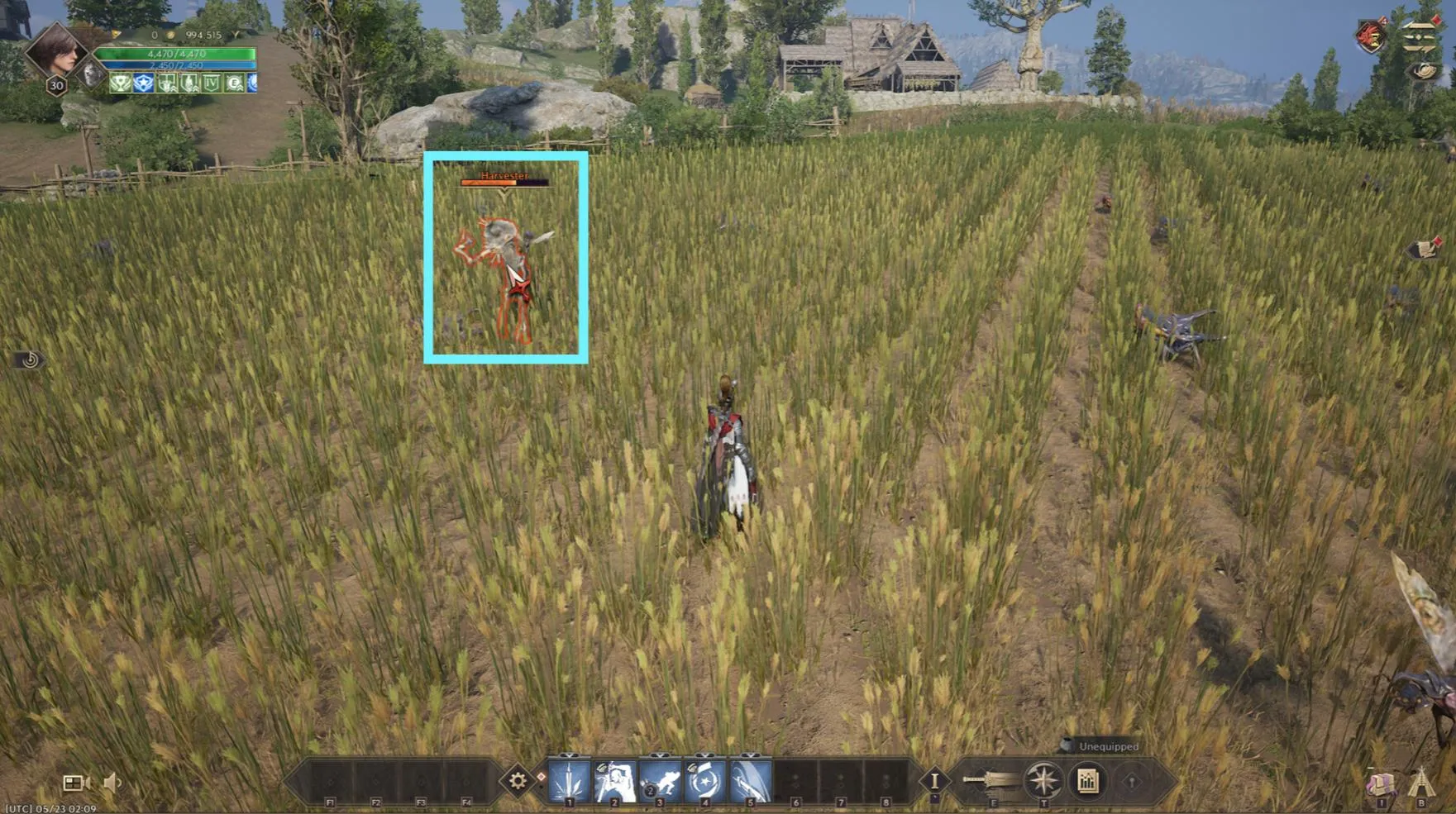 When you left-click the target with your mouse, the target will be selected.
This is called the Targeted state, and you will see an indication of your distance from the target in the center of the screen.
Your target will be displayed next to your character information.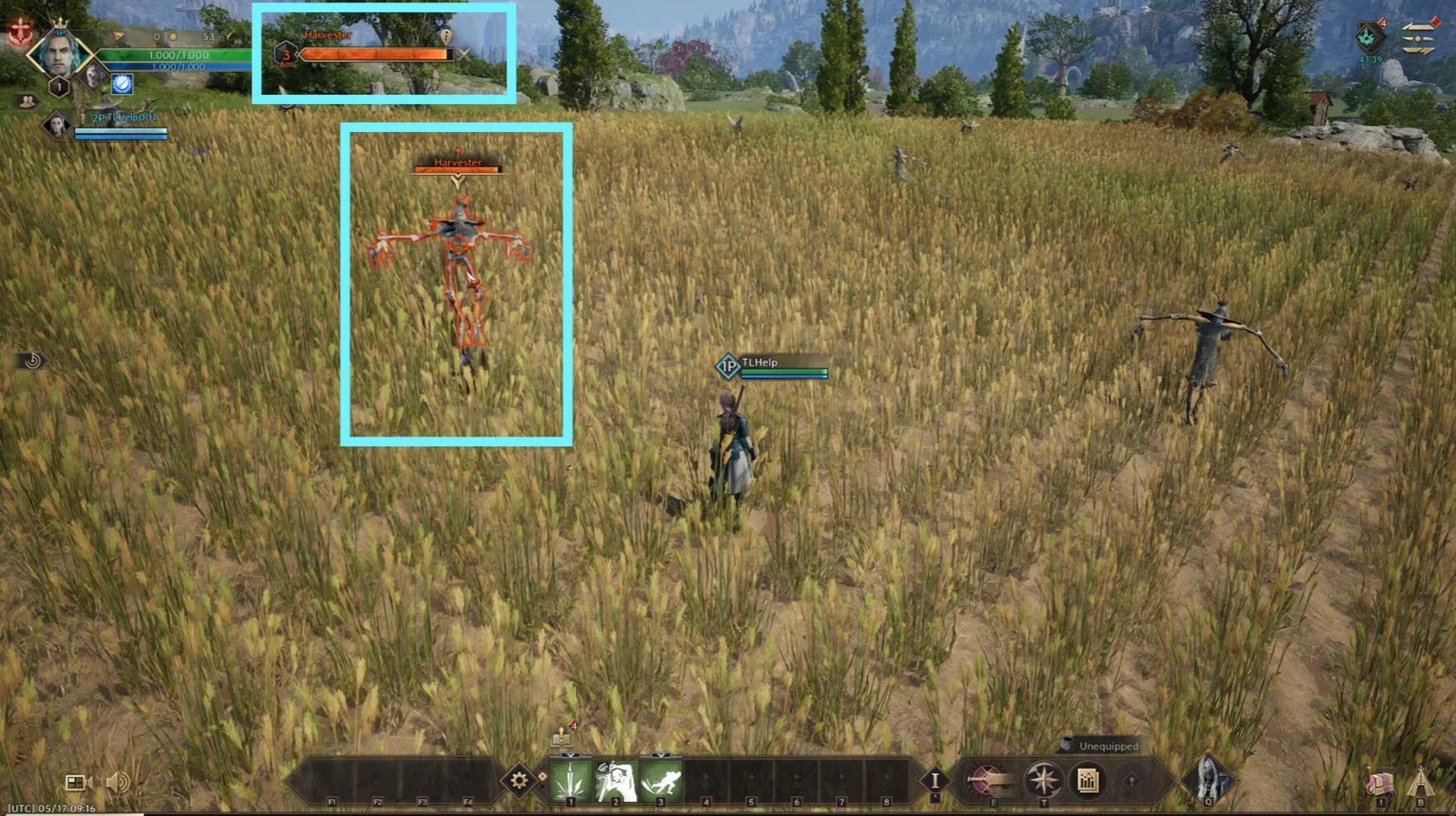 If the target selected is friendly, it will be displayed in a different color.
Hostile and friendly targets can be selected together.
If you use a skill while they are selected together, the target of the skill will be automatically selected.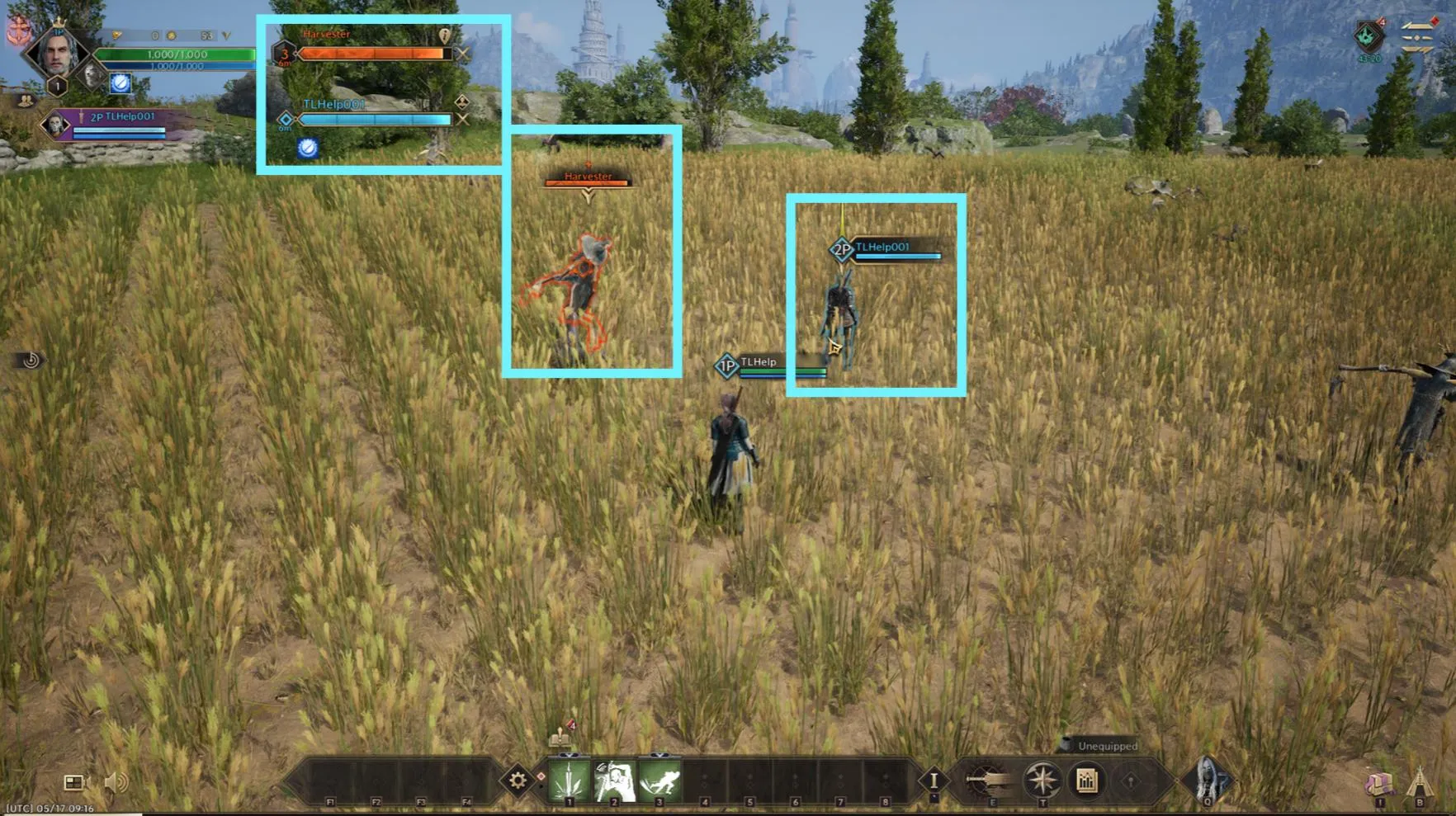 Select the Closest Target
Press Tab to select the closest hostile target in the vicinity.
Auto-Target
If you press E or use a skill while no target is selected, a nearby target will be automatically selected and attacked.
Cancel Target Selection
Press X or click the X icon in the Target Information window to deselect a target.
Pressing Shift + X deselects a friendly target.