NCsoft reported that a CBT of Throne and Liberty will be held from May 24 to 30
After several leaks and unofficial data, NCSoft confirmed a Throne and Liberty Closed Beta for May. The registration will start on May 2 and end at May 14, for Korean residents only.
NCsoft said that this beta test will be focused on improve the quality of the game, and they also hope to receive more objective feedback from players. 
Not all of those who register for the CBT will be able to play, NCSoft will select and announce beta test participants before the test starts. Throne and Liberty beta test will be available only for PC from May 24 to May 30,  where testers will be able to experience various TL content and events for a week.
Ncsoft says: We believe that instead of just exchanging opinions internally, what is needed now is to talk to more players. Throne and Liberty is a game that will be more fun to play together. We want to invite more players to experience Throne and Liberty to brainstorm together.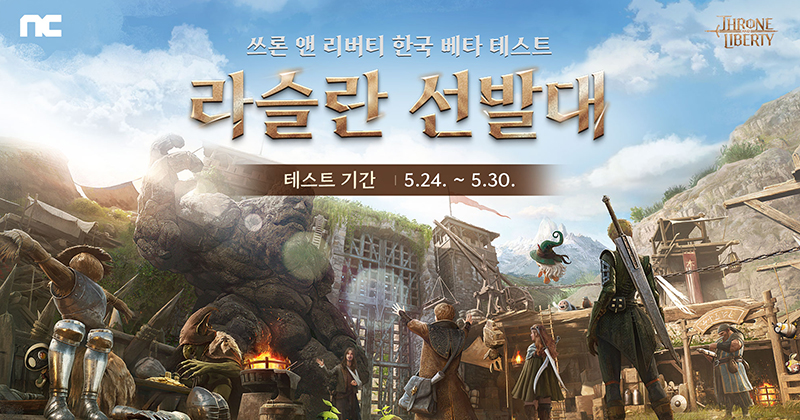 The next Throne and Liberty BETA test to be held on May 2 is only for Korea.