The Spanish portal "3DJuegos" (3D Games) interviewed the producer of the global version of Throne and Liberty, Merv Lee Kwai from Amazon Games. The interview raised important questions about the reasons for the changes made to the PvP and about the rejection of autoplay. We translate the complete interview, you can read it below.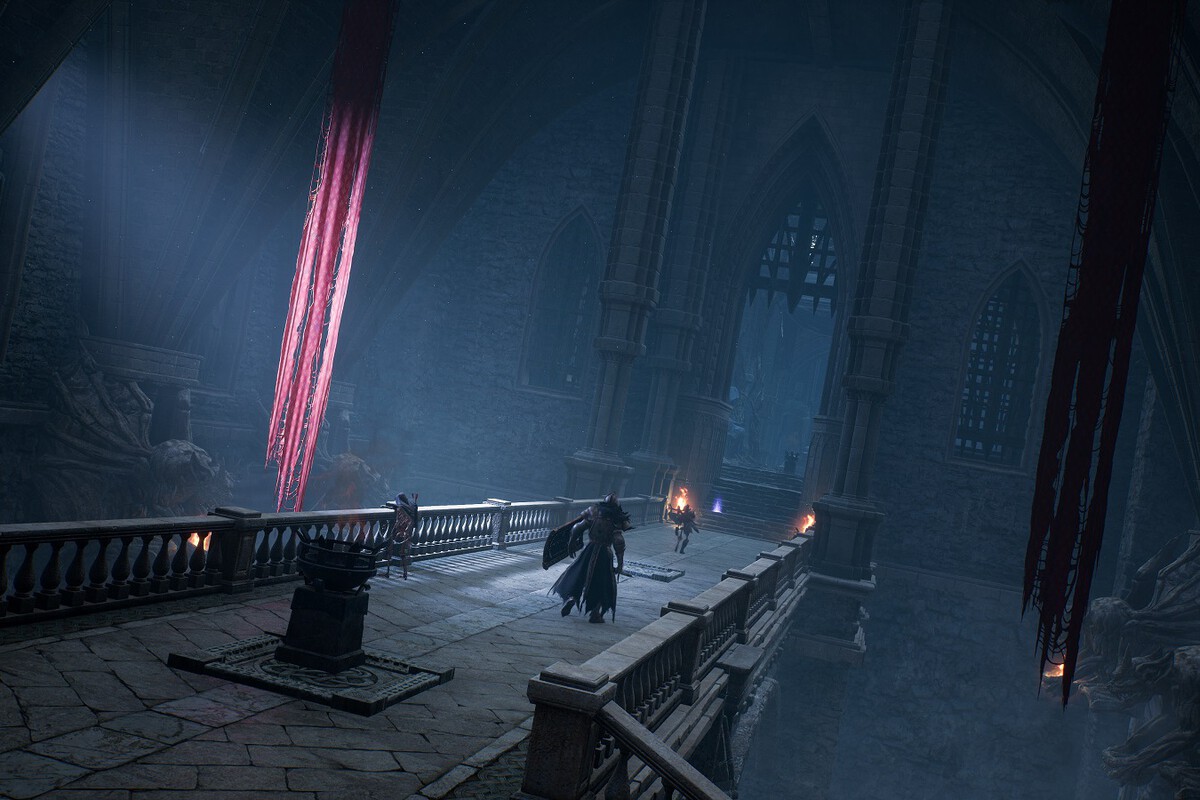 Q. Since we last met (Summer Game Fest), Throne and Liberty has changed quite a bit, removing autoplay features as well as PvP quirks. Those are decisions made after seeing the opinion of the players. How do you balance taking feedback into consideration and the game's original creative direction?
A. That is a good question. I think we actually rely on user feedback to highlight challenges, or we interpret what players are saying. And because in my experience, a lot of times, you know, players talk about their concerns, right? They will say "I like this or I don't like that". But really, we have to analyze what actual components they like or dislike, and make changes based on that.
So I would say that it's actually not necessarily a direct translation of a player wanting immediate changes to the game, there's an intermediate step where we understand exactly what the core issues are, we verify with data that many players have those same challenges. And then we make the appropriate changes. And a lot of times those changes are incremental. So we change it slightly, we put it back in front of the players and see how it's improved.
Q. And also not all feedback is the same. There are people who use the official channels that you post, but other people are simply critical of a video they have seen on YouTube…
A. It is a challenge. It is definitely a great challenge. Because, you know, everyone has their opinion. And sometimes those opinions conflict with each other. So a good example of that is, if you look at PvP in Throne & Liberty, maybe some people have a strong opinion. Other people may not have a strong opinion. What is the midpoint between these two perspectives?
And I think it's important to hear everyone's side of the story. But at the end of the day, it's a collaboration between Amazon and NCSoft. We make a decision collectively as a team, and then we put it in front of the players again, and then we get more feedback.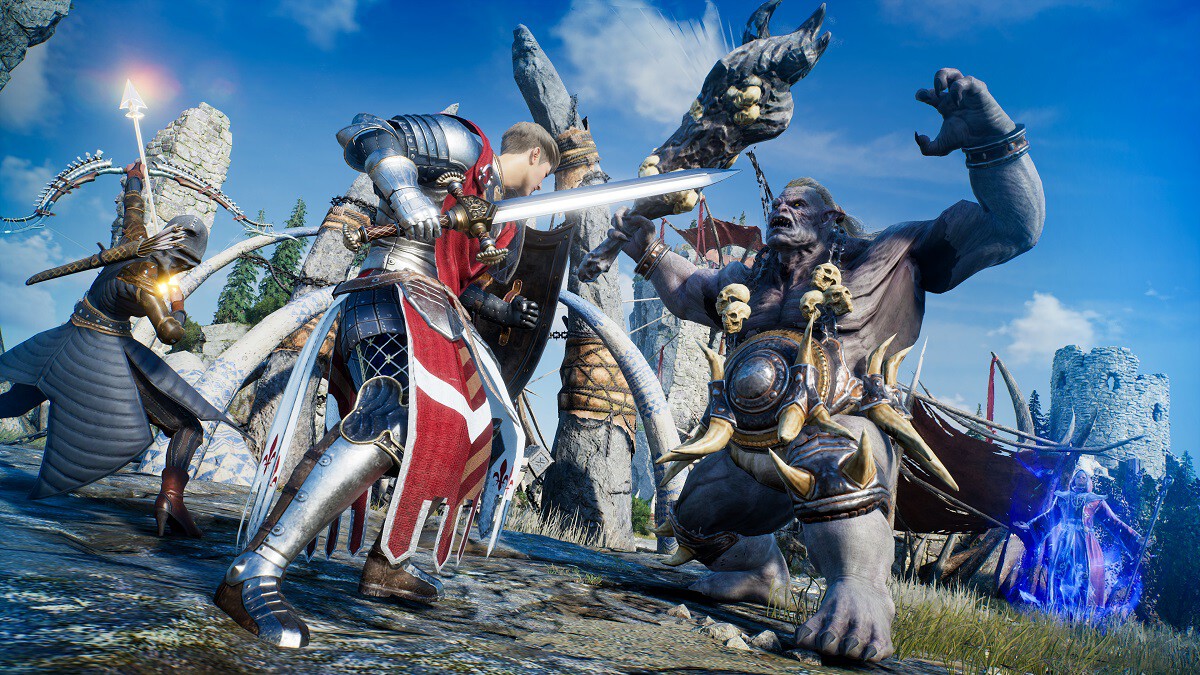 Q. You're talking about PvP, which has gone from being constant to events that are much more driven by you. Why such a radical change?
Yes, I think the PvP will continue to change, because we are still in the development phase. So when we make the version available to customers for technical testing, it will be a different version from the previous one. But then we will have the data to compare how it was received then versus the previous version. So that's one way to measure PvP.
I think it's important that, at Liberty, we've always focused on both PvP and PvE. But balance is something we've gone back and forth about. So it's important for us during the development process to try out both different angles, and see which one can hit the sweet spot for the broadest group of players.
Q. There is a lot of noise about the autoplay, which you have limited a lot in the new version of the game. For me, in the first test of the game the issue is that the title was too interesting at gamefeel level not to be able to play it. What is the reason for this change?
A. There was a lot of feedback about the autoplay features. When I talk about autoplay, I'm talking about auto-combat, auto-movement… It's more than automatic movement. It's also more than just offline play. So there are a lot of components.
We know what the game is like with those components. But we still don't know what it's like without those tools. A lot of the feedback we get is around players getting into the game and starting to feel comfortable with their abilities. And then when they activate autoplay, they feel like it breaks the immersion in the experience.
So we want to test now the version that has those systems removed. And then, as I mentioned before, collect feedback and see if there's a middle ground. I do not want to confirm anything, because we are in full development.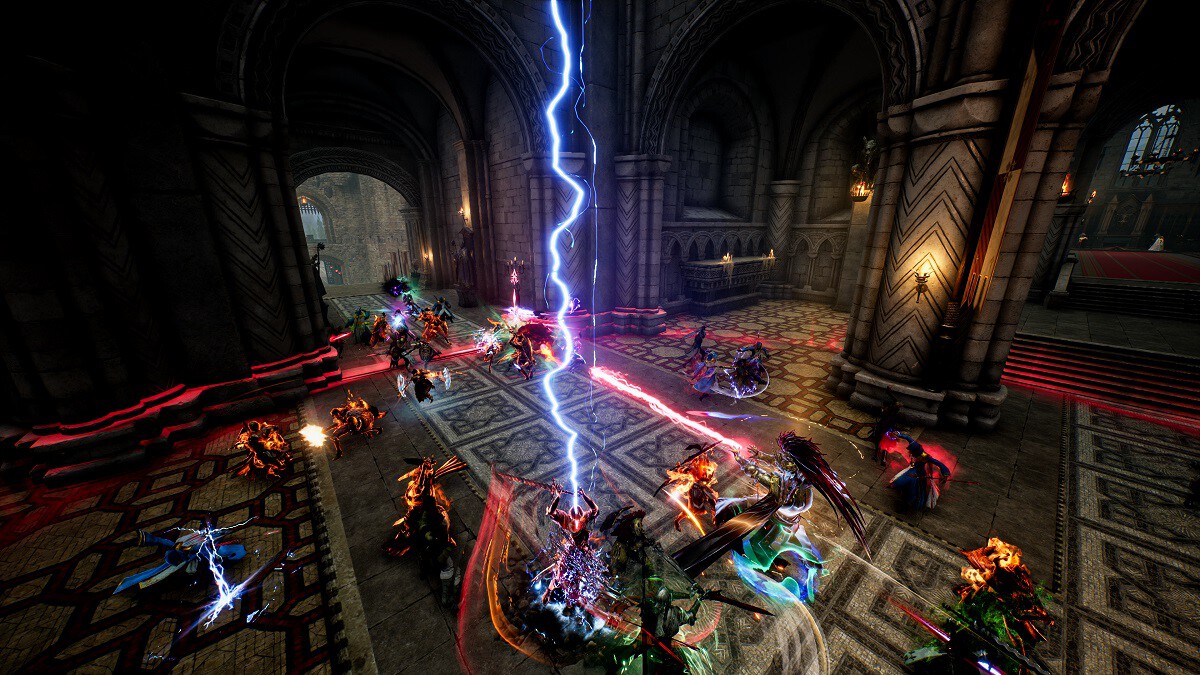 Q. In terms of story, what are you looking for in Throne & Liberty?
A. Right now it's divided into compartmentalized stories. So each area has its own story. And as you progress through the game, you come across more of these short stories.
In the leader zones, there are definitely details about events from the previous zones. But I think it's important to note that each zone tells its own story, whether it's about the heroes of that zone, or their lore. But ultimately, players are fighting against the Ark and the Legion. So in the later levels of the story, there are more links.
Currently, the story guides leveling up. But that doesn't mean we won't have more history. I think it's another situation where we encourage players to tell their own story. So we provide the area to do that, through your own social experiences.
And the stories that players tell within TL are also a very powerful narrative. So the main story mission is designed to guide players towards the main content. And then we'll have to see if it's something people really like, then we'll consider adding more.
Q. I would like to ask you about some dates. Well, the game is now in a technical beta. What are you looking for in terms of final release dates?
It's hard for me to talk about dates, alright. And it's just that our goal right now, what we're focusing on the most, is to improve the quality of the game and get it to a point where we feel very satisfied. Yes, so we're going to take as long as it takes to get to that point. But we're at a stage where we're very close to wanting to do another public round of feedback.
And that will be the technical test, which is close, I cannot give exact dates today, but it is on the horizon. And what comes next will depend on the test results. It's not just testing for combat, either. The technical tests will be the first time we have consumers playing Throne & Liberty, both on Playstation and on Xbox with Cross-Play enabled. It will also be in our infrastructure. So we have to see how the game works. There's a couple other things we're measuring. That's why we call it a technical test. And that's the next step for us.
Source: 3DJuegos