The MMORPG Throne and Liberty will be launched in South Korea on December 7, 2023.
But creating an account to play in Korea is quite complicated due to company agreements and the laws of the country. Therefore, we prepared a guide on how to register a full Korean NCSOFT account.
Recommended VPNs for Throne and Liberty – Click here
Restrictions
Q & A
Requirements
Create an account
Restrictions
All games released in South Korea comply with a series of laws aimed at protecting personal data and combating gaming addiction. Therefore, all users of Korean games must undergo identity verification, for example, to prevent children from playing certain games or to prevent people from spending money excessively and unwisely on a game. Yes, South Korean players are legally limited in the amount of daily donation.
These restrictions mainly concern PC games and, until recently, mobile games were not so strictly regulated. But perhaps this situation will be corrected in 2024.
Throne and Liberty will be subject to the same requirements as any PC game in South Korea. NCSOFT previously reported that it retained the rights to publish the game in Asia (with the exception of Japan and China). But there is no clarification that the release will be for the entire region on December 7, and there was no publicity in the rest of the Asian countries. Therefore, we consider this release for Korea only.
What do you need to play Throne and Liberty in Korea?
To register a Korean account, you will need a Korean SIM card issued to a South Korean citizen over 18 years of age.
It could also be a person who has received a long-term residence permit (study, work) in the country. Virtual SIM cards are no longer accepted as of 2018.
If you have access to a SIM card, you can continue with the registration. We recommend performing all actions using a VPN with a South Korean IP.
1. Go to the official website and select the language in which you want to create the account at the bottom of the page, then click in the first registration option "Registration by e-mail address". Do not use other options, as they bring many problems, including constant login confirmation via SMS.
How to create a Throne and Liberty account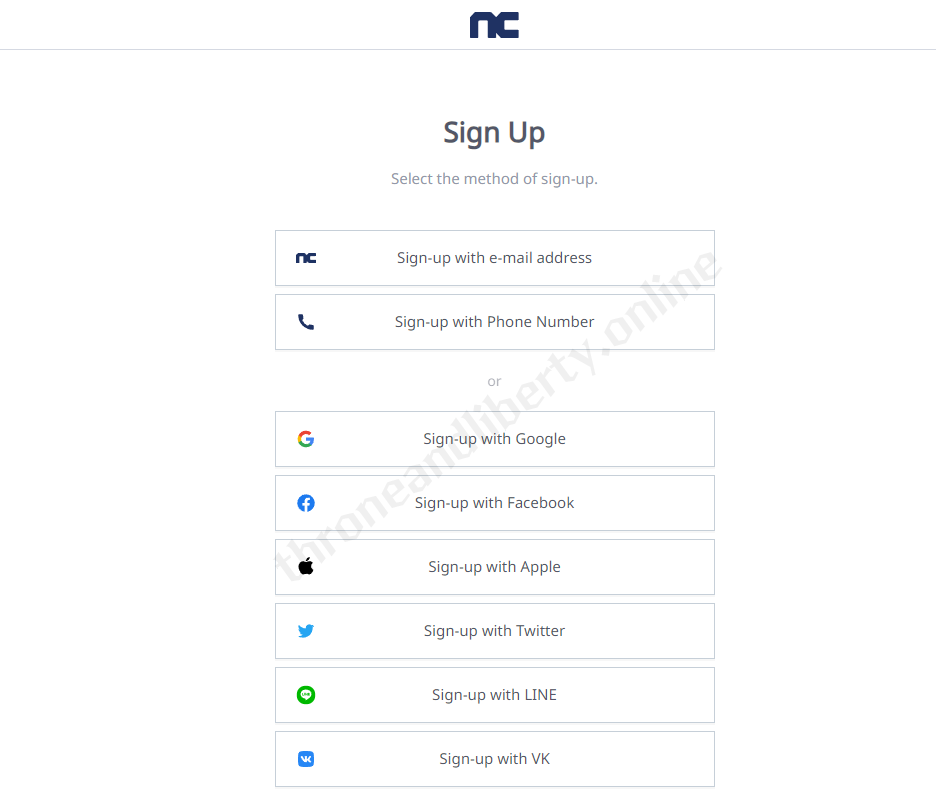 2. The next step is to enter your date of birth and check that the country field says "Republic of Korea".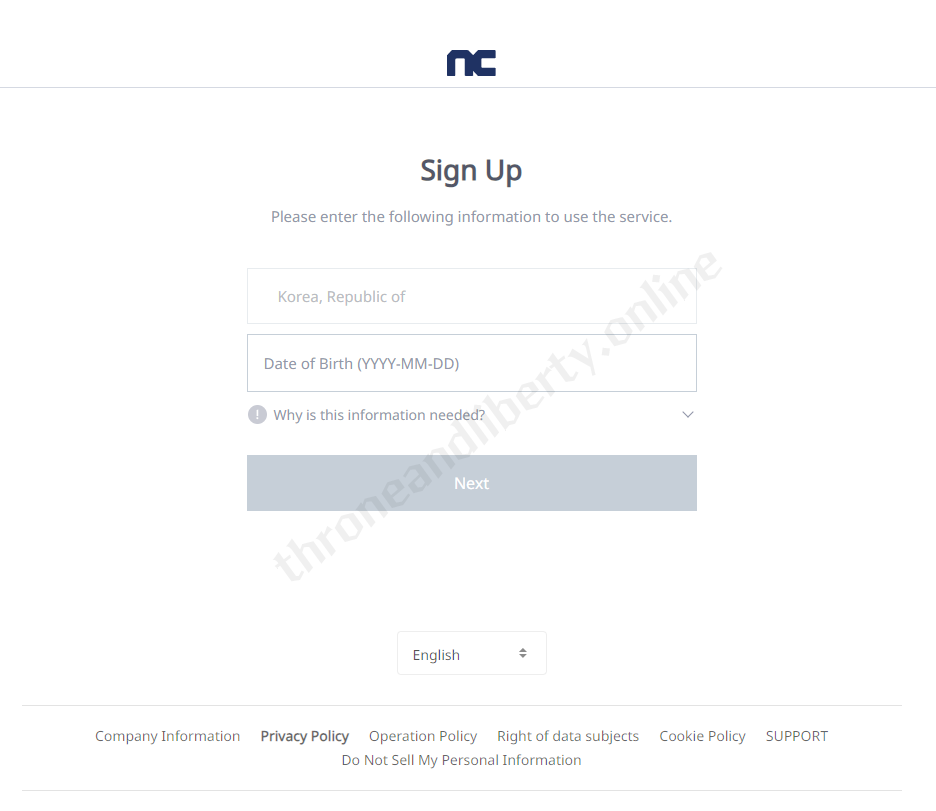 3. We must accept the Terms with all the points in the following window.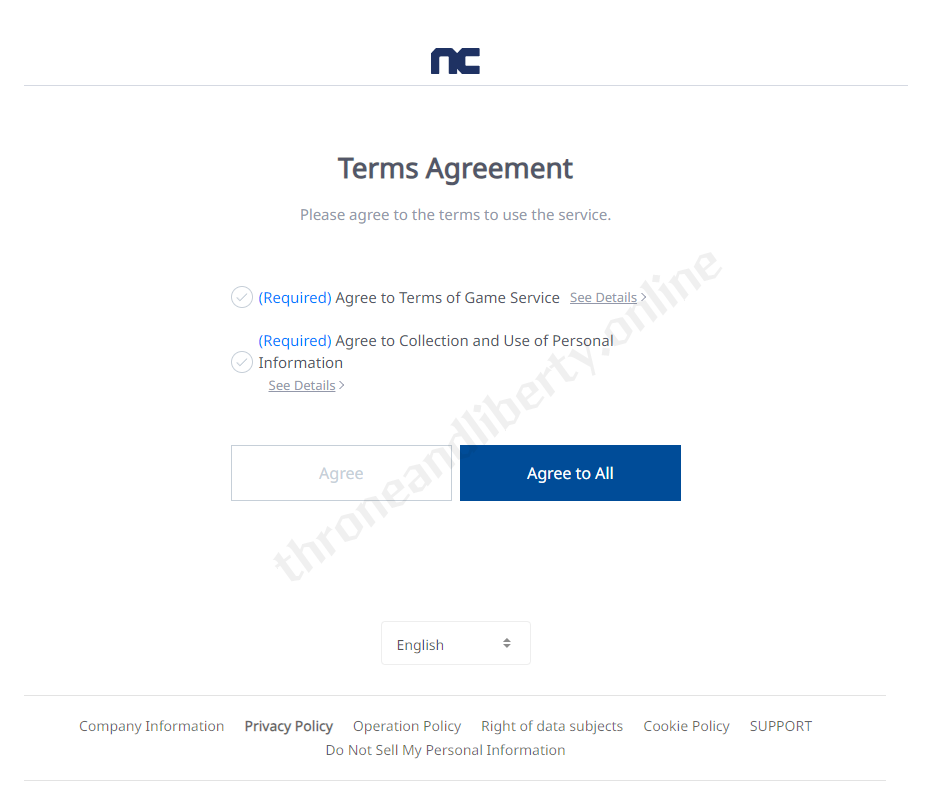 4. Specify your email address and ask for a code to confirm your email address, after entering the code that arrived by email it will allow you to enter a password.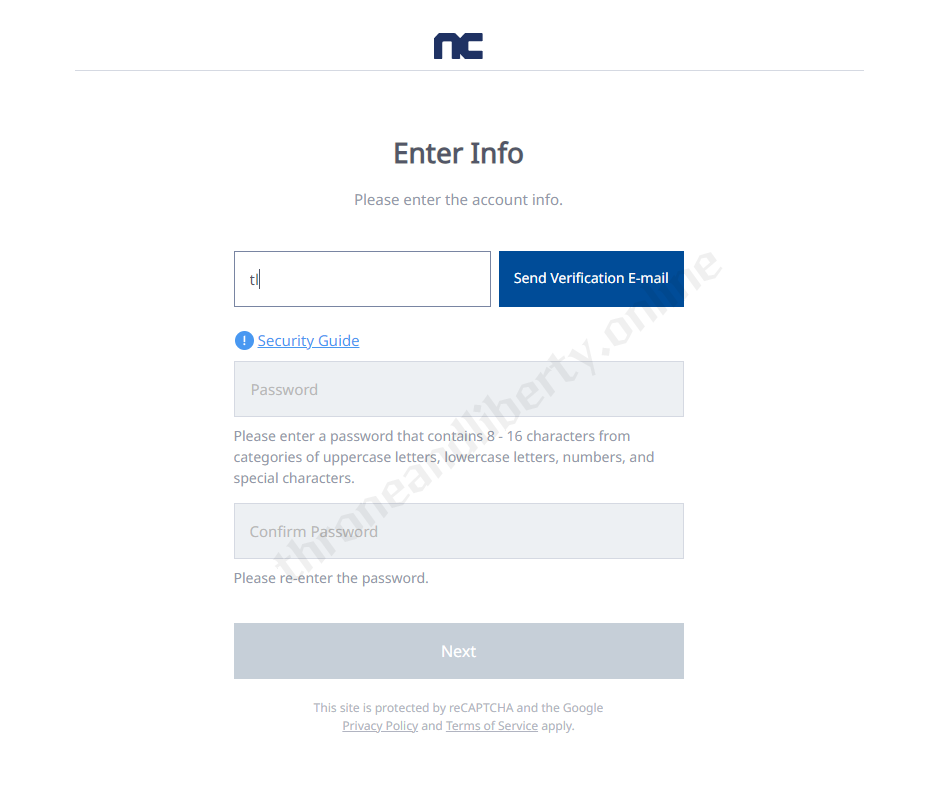 5. The easy part is completed and we now have a new NCSOFT account linked to South Korea.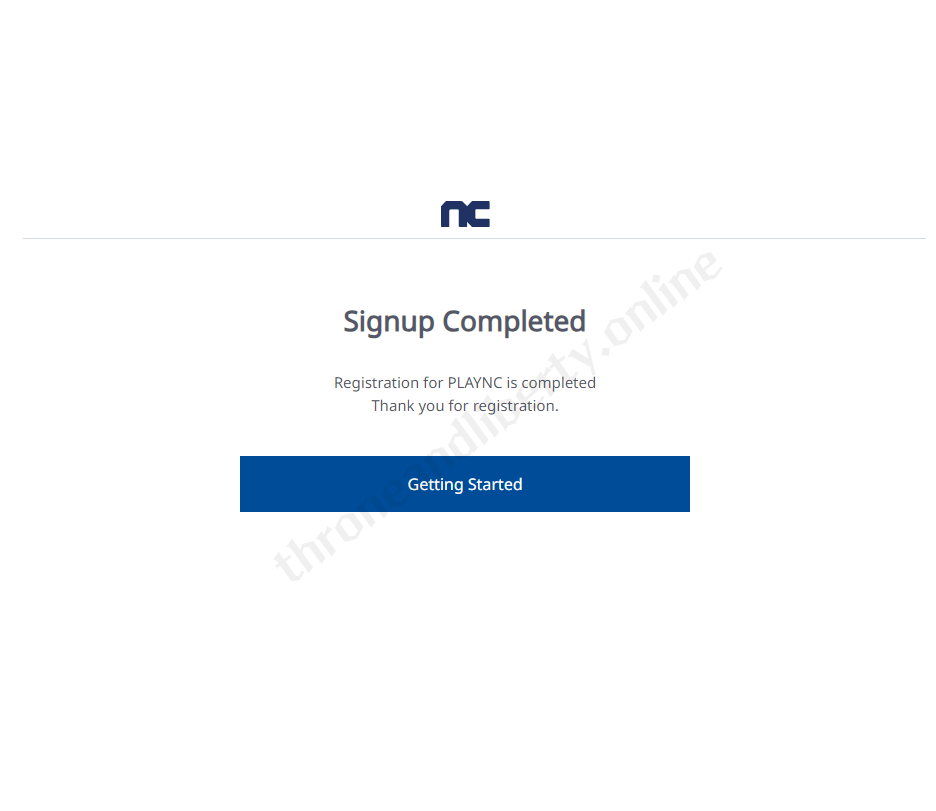 6. Next, download Purple launcher and log in with the account you have just created. The application supports several languages, you must select a PC game and download it. While downloading the game client, you can disable the VPN.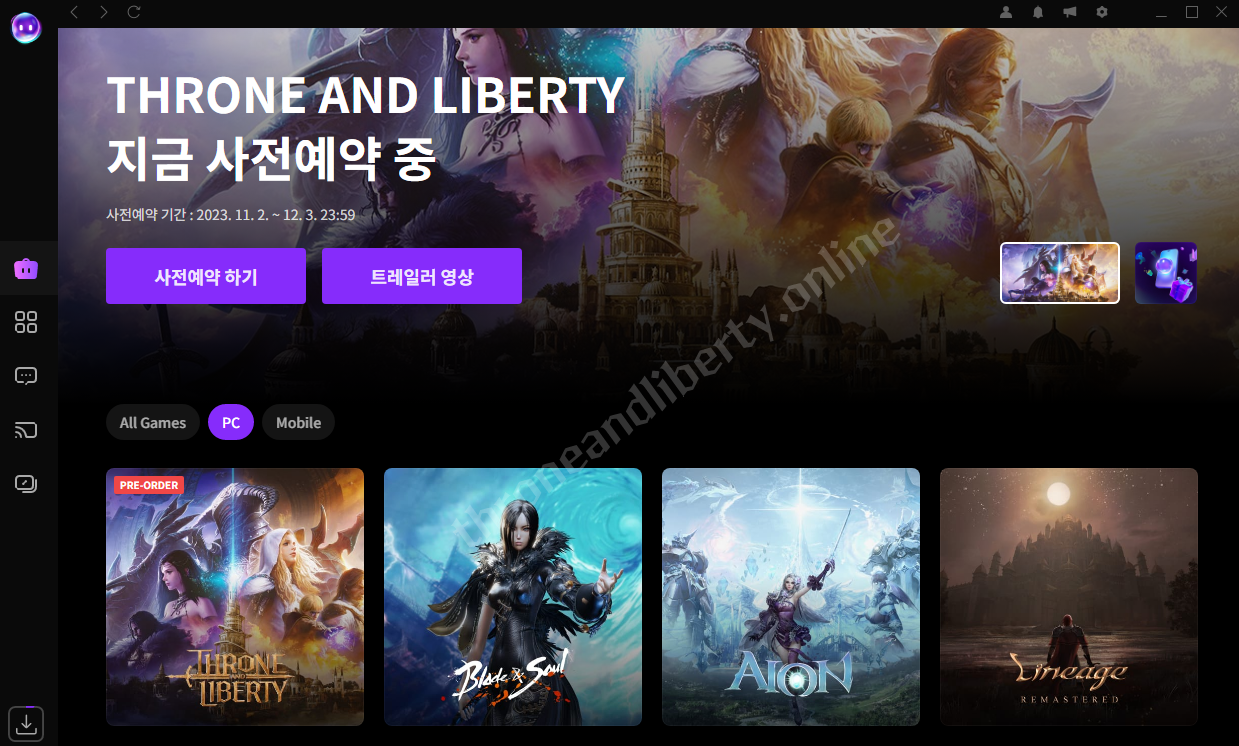 7. We try to start the game (since Throne and Liberty has not yet been released at the time of writing this guide, in our example we are using Lineage 2). When the installation finishes we try to click on Star Game.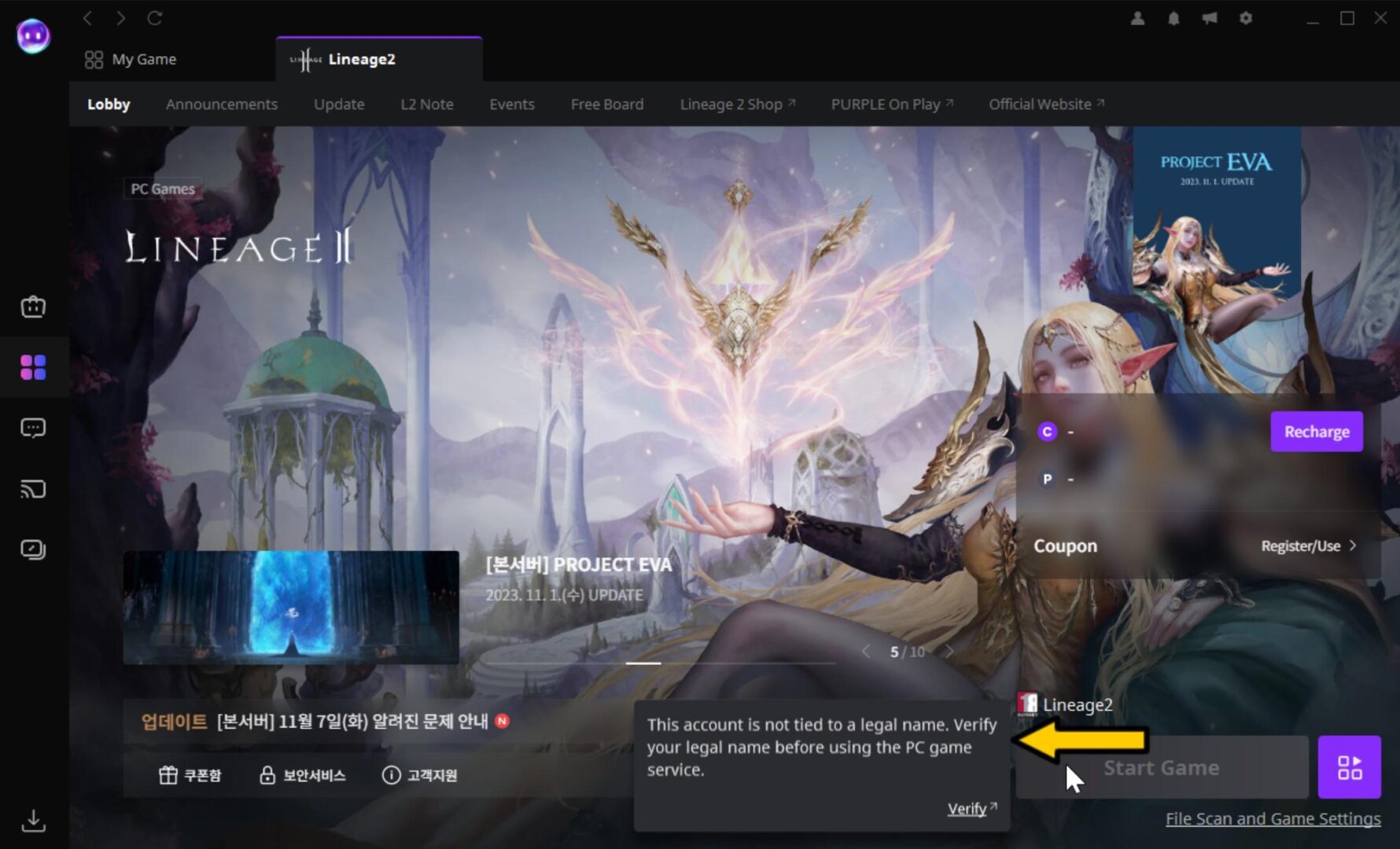 8. You will receive this warning: it is a notification about the need to verify your identity using the phone number. Click on the phone icon.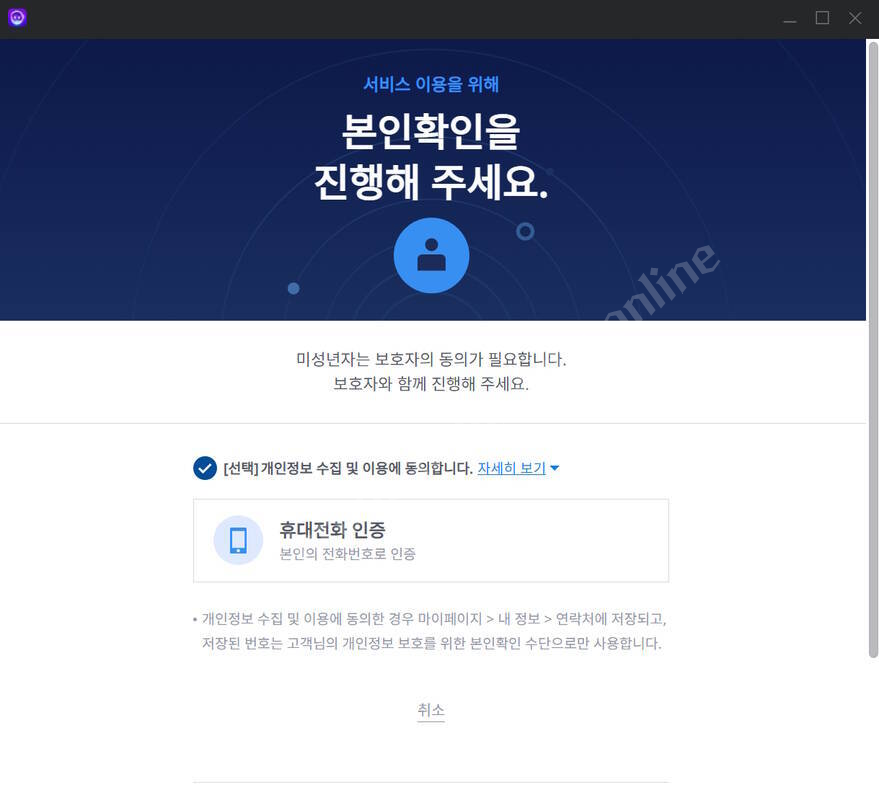 9. Select an operator, accept the data processing and click Next.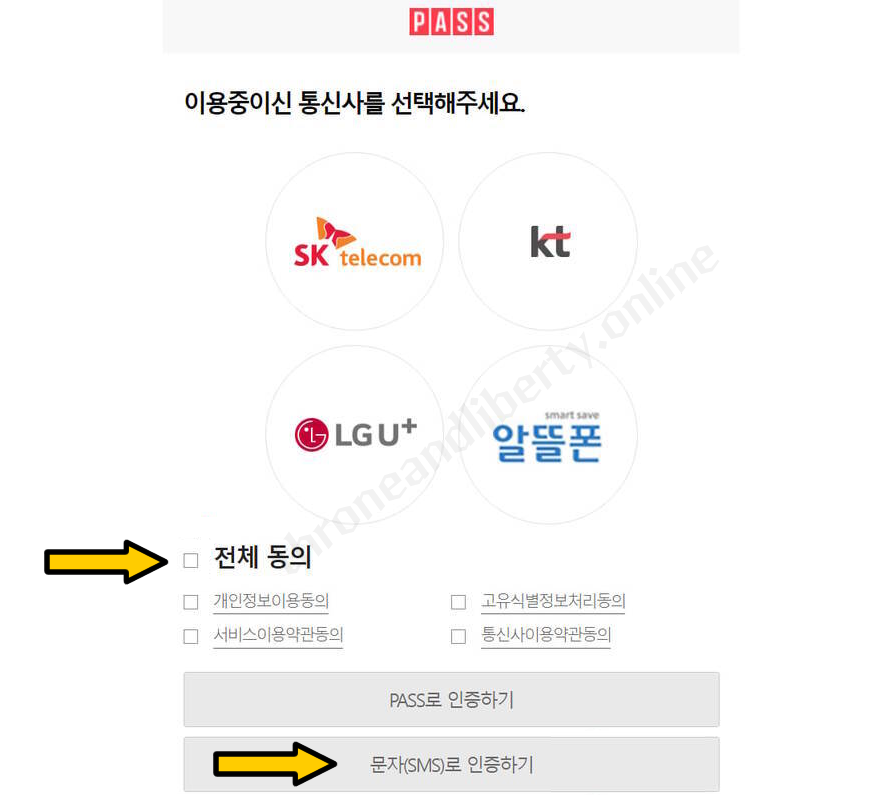 10. Fill in your personal information: last and first name, date of birth and gender, cell phone number and captcha. According to some reports, you may not need to fill in all your personal data, but this depends on your i-PIN and your cell phone provider. Be careful, because if you enter incorrect data several times during verification, you may receive an IP ban for 24 hours.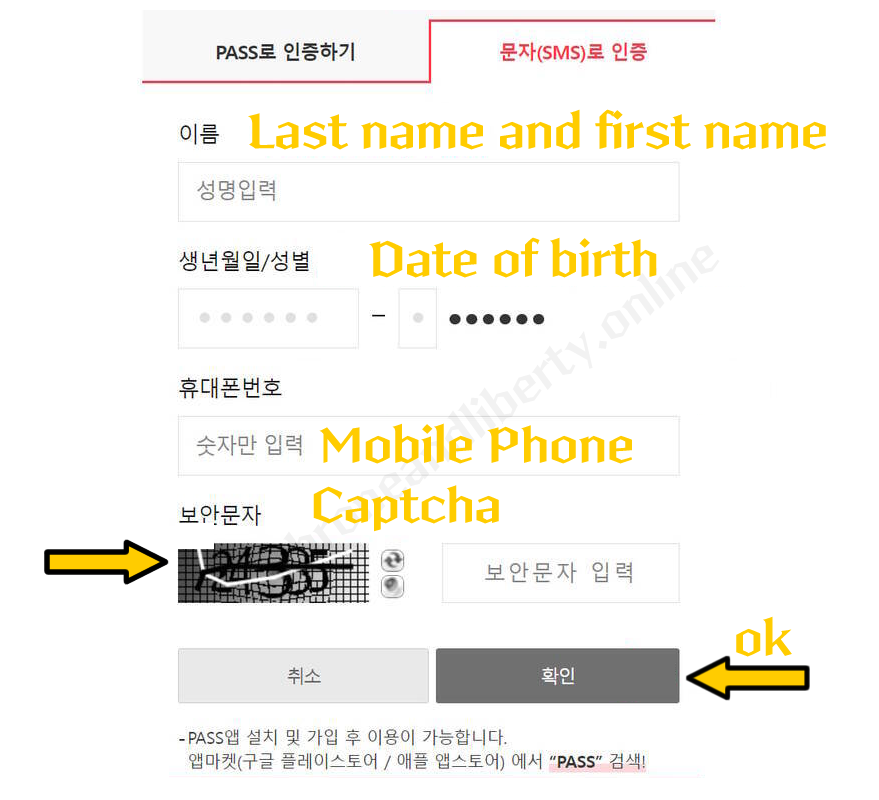 11. We receive an SMS, enter the six-digit code and complete the verification.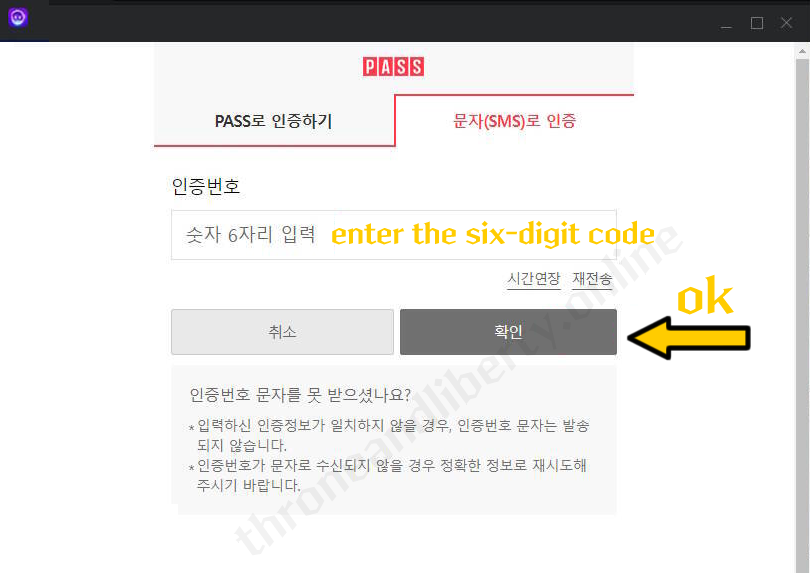 12. Now you can start the game and check if all your steps were successful.
Q & A
How many accounts can be created for one person?
It should be noted that depending on citizenship, visa or residence permit, up to 10 accounts can be registered per person:
The student visa allows you to create 1 account.
The work visa allows you to create 5 accounts.
Citizenship and permanent residency make it possible to create 10 accounts.
Will all accounts receive pre-registration gifts?
Pre-registration gifts can be activated, judging by the description on the website, only once. For example, if a person has registered five accounts, he/she will only be able to activate a coupon for one.
Is it possible to purchase a verified account on specialized sites?
In most cases, these accounts were created prior to 2018 using virtual numbers, and will be unlikely to be re-verified if NCSOFT suspends access. Currently, services selling verified accounts do not even guarantee access to Throne and Liberty.
No matter how you purchase your account, ask what SIM card it is for and under what conditions it will be possible to re-verify it. NCSOFT is not famous for strict control of IP addresses, but there are cases of access restrictions.
We clarify that it is forbidden to sell accounts in the Throne and Liberty Online community Discord
Do I need to use a VPN all the time when playing Throne and Liberty?
You will most likely use VPN to reduce ping. You should also not draw attention to yourself by frequently changing your IP; this may result in suspension of access to the game.
I played Lineage 2M and Lineage W. Is my account no good?
If Throne and Liberty were another cross-platform game from NCSOFT to be released throughout Asia (the so-called "Region One"), you would probably simply need to download the client and start the game. In the case of a PC game, this scheme does not work.
Do you really need to verify your account?
It is highly likely. At this time, there are no prerequisites for NCSOFT to ignore the country's legislation, nor is there any confirmation of the game's December 7 launch in Asia.
Source: mmo13.ru