NCSOFT held a Launching Showcase event, where they answered questions from players and announced the release date of MMORPG Throne and Liberty in South Korea which will be December 7, 2023, pre-registration has already started, but unfortunately it is only for South Korea as you have to use a Korean phone number for registration.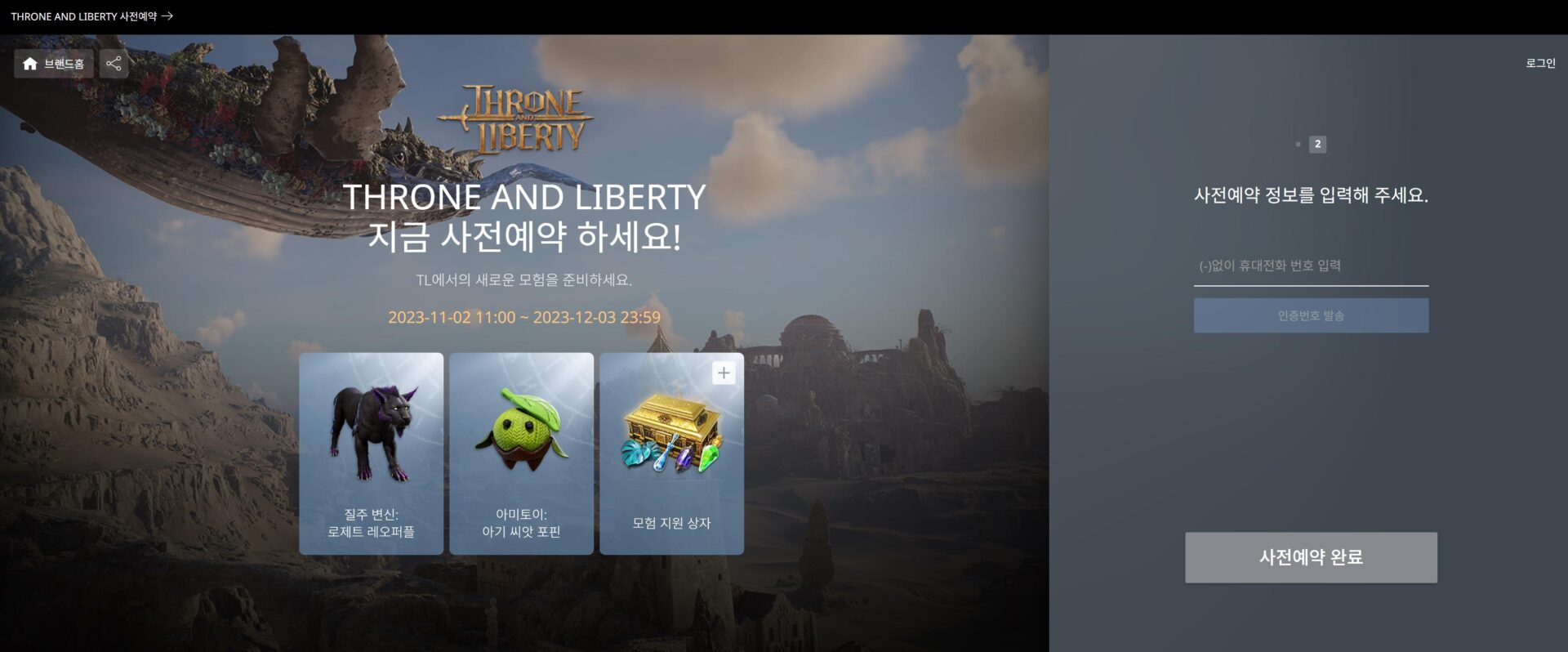 Full Showcase
Once again, producer Jongok Ahn mentioned how big the world is and how the weather and the time of day affect the gameplay. Two types of weapons can be used, allowing you to diversify the game and create various combinations of skills.
New features of Throne and Liberty include group dungeons designed for six players. Each group dungeon will have its own unique mechanics and players will have to demonstrate their skill to complete them.
Throne and Liberty monetization is based on 4 elements:
Battle Pass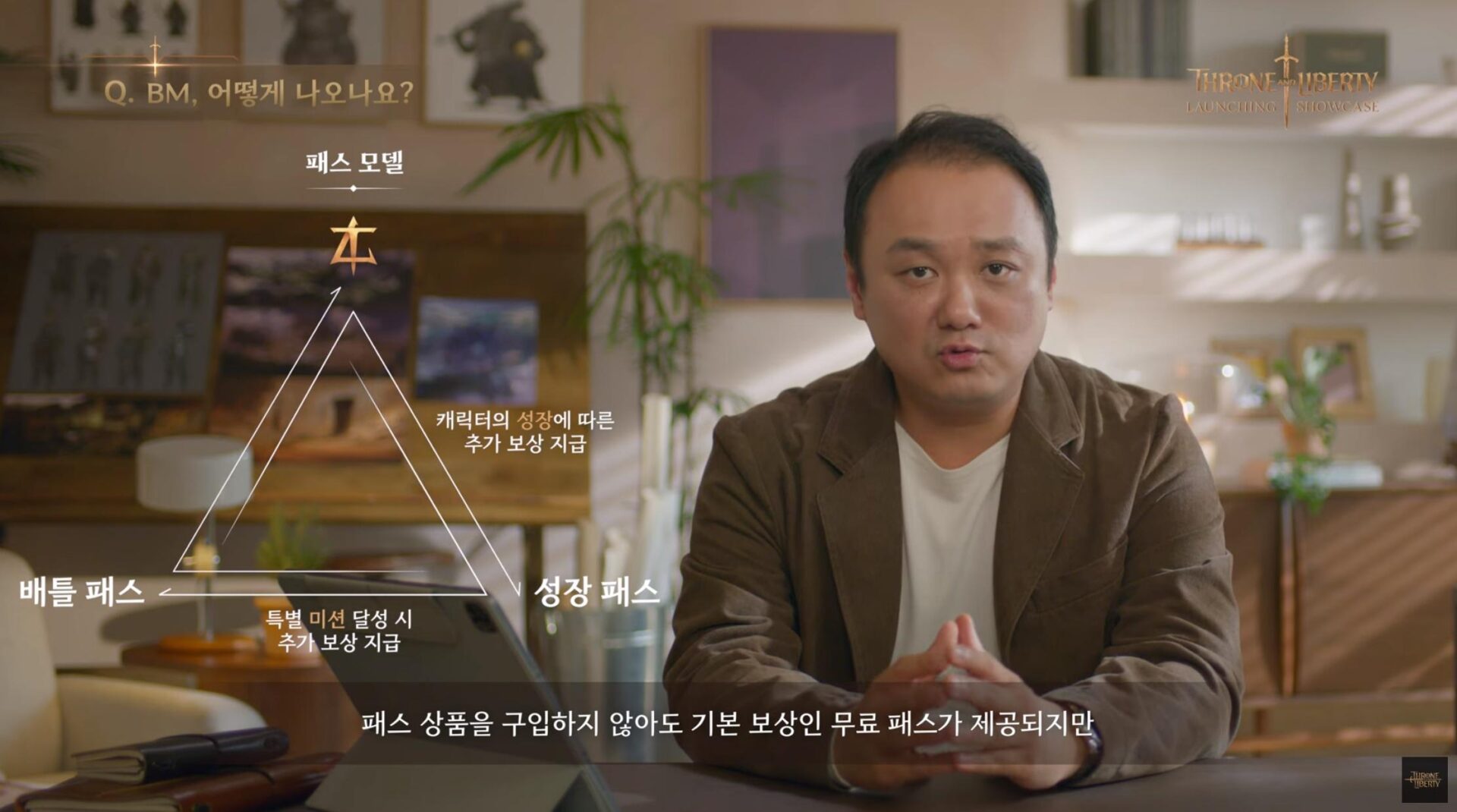 The first pass, Growth Record, contains rewards that will be available as your character grows. A second battle pass allows you to complete special missions every 4 weeks. The passes contain mainly cosmetic items and consumables that help develop your character. The developers selected the rewards responsibly to avoid rewards that are p2w. If you complete all the tasks in the battle pass and continue playing, you will receive a special currency with which you can buy certain goods.
Skins & Cosmetics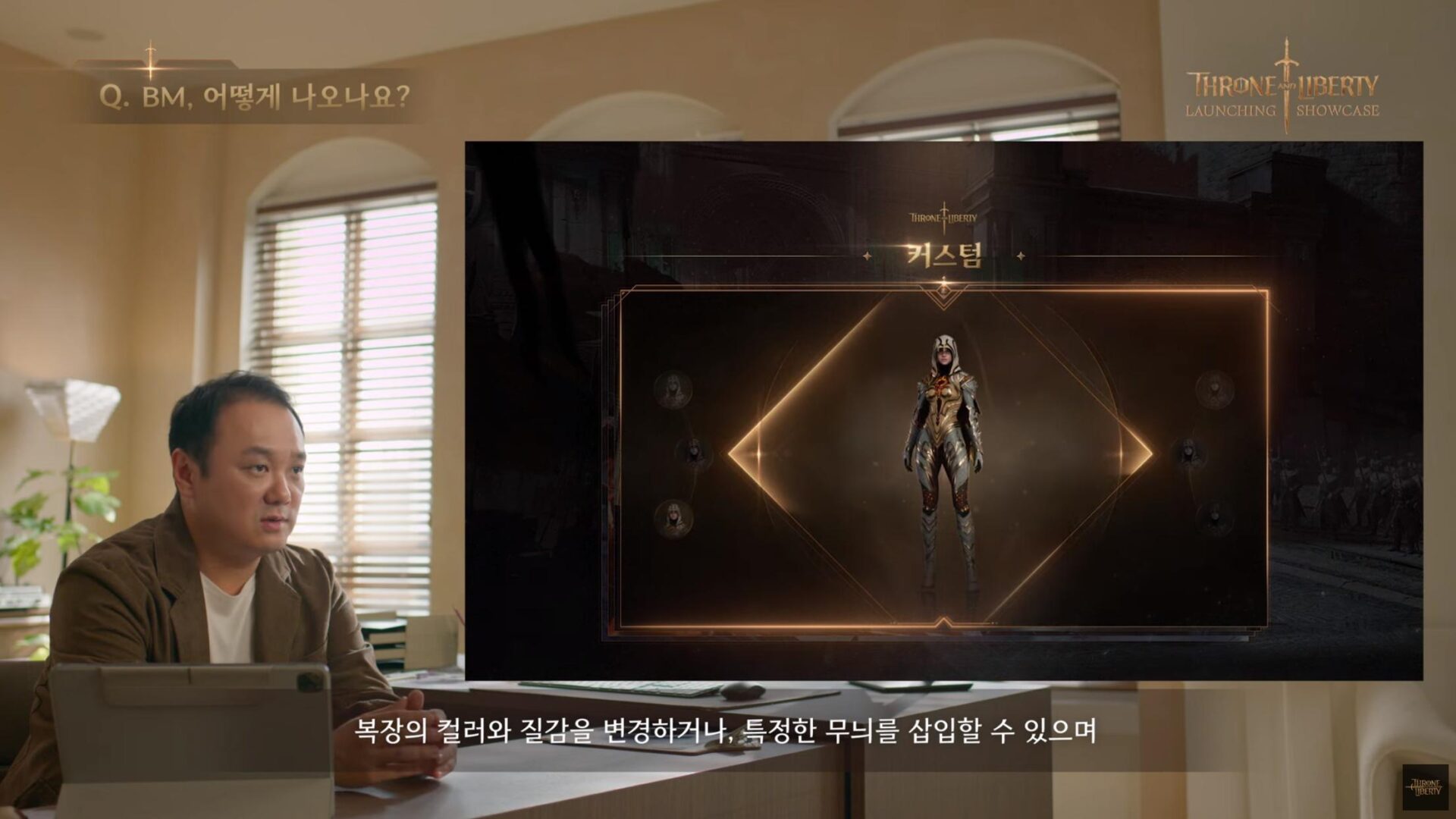 This includes cosmetic costumes that do not affect the character's statistics. Players will be able to customize the patterns and colors of purchased costumes.
Auction
Exchanges between players are carried out through a special trading platform using Lucent's premium currency.
Amitoy & Transformations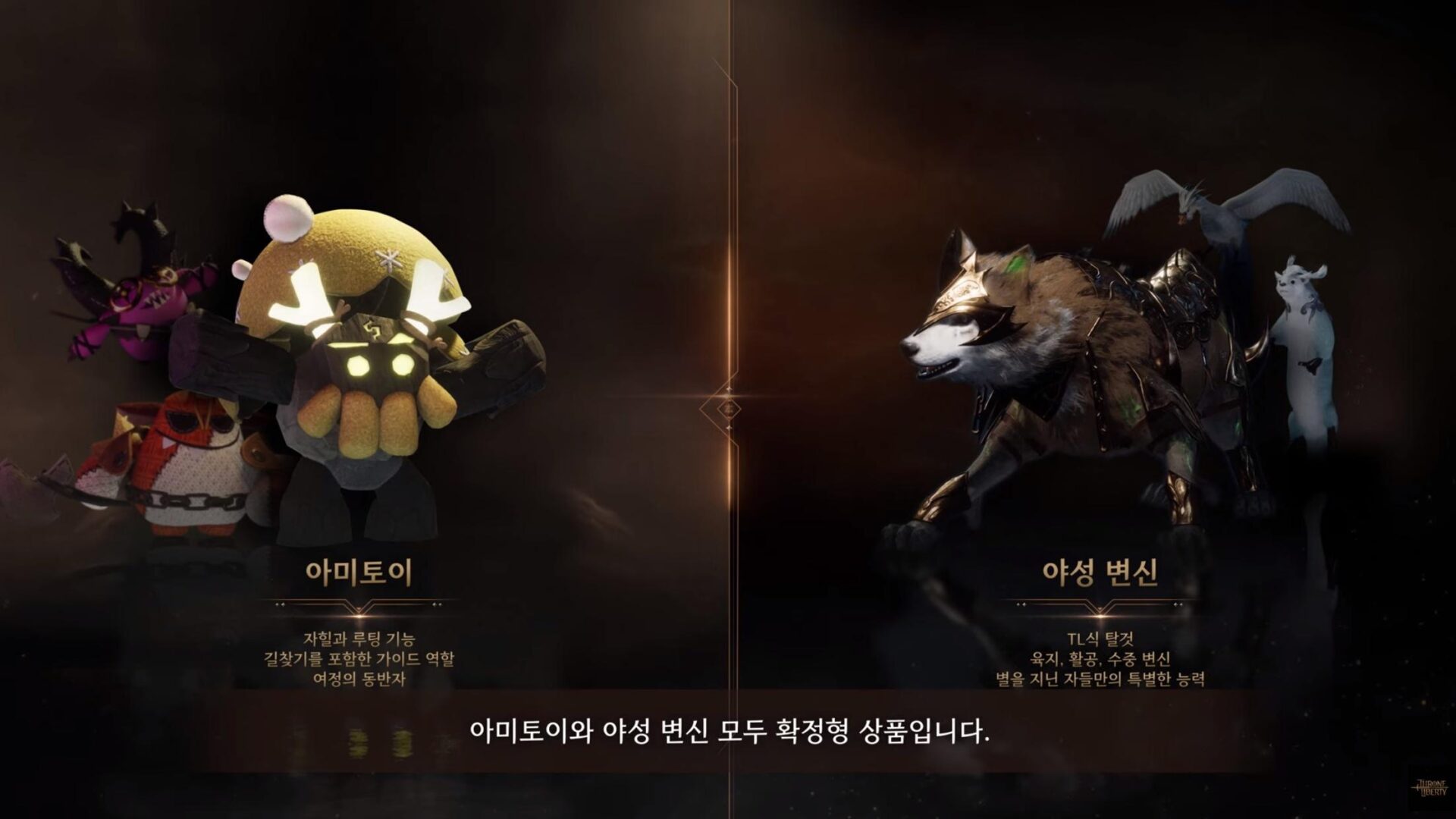 Amitoy dolls are companions that will help you to collect loot dropped from mobs and heal your character, while the character's transformations will help you to travel around the game's world. Neither of them can be obtained through gacha system or lootboxes, and will be sold as cosmetic items. Purchased versions do not have any special characteristics, and will not differ from those that can be acquired in-game. The game provides collections of dolls and transformations, once you complete the collections you will receive useful buffs. Collections can be completed with both free and paid dolls and transformations.
Auto-combat elimination (Astral-Hunting)
It initially came from the South Korean community, and only then was feedback received from Amazon. Disabling automatic combat allowed the reduction of the experience amount needed to reach new character levels. Even those who play 1 or 2 hours a day will be able to reach the maximum level in a month. In addition, the developers have reduced the character level requirements for some activities in order to balance character development.
The combat system has been redesigned and has become more dynamic. The developers took this step deliberately because they want players to focus on battle strategy and not on the speed of pressing button combinations.
Incursions are divided into 2 types: PvPvE and PvE
The main difference is that the reward for PvE raids is not transferable and is tied to the player. Therefore, the developers plan to avoid the dominance of individual guilds and give all players on the server the opportunity to grow.
Interface
Work on the user interface continues, as players who tested Throne and Liberty have repeatedly criticized it as "too mobile", and work is now underway to optimize UI for PC and consoles. Previously, the developers planned to release the game on mobile platforms, but abandoned this idea. This decision fundamentally affected the game, forcing developers to redesign the mechanics and content.
Updates
Each year, the game will receive three major updates. With the first update, which will be added 3 to 4 months after launch, will come a new mountainous region, Talandre.
Dracoryft Region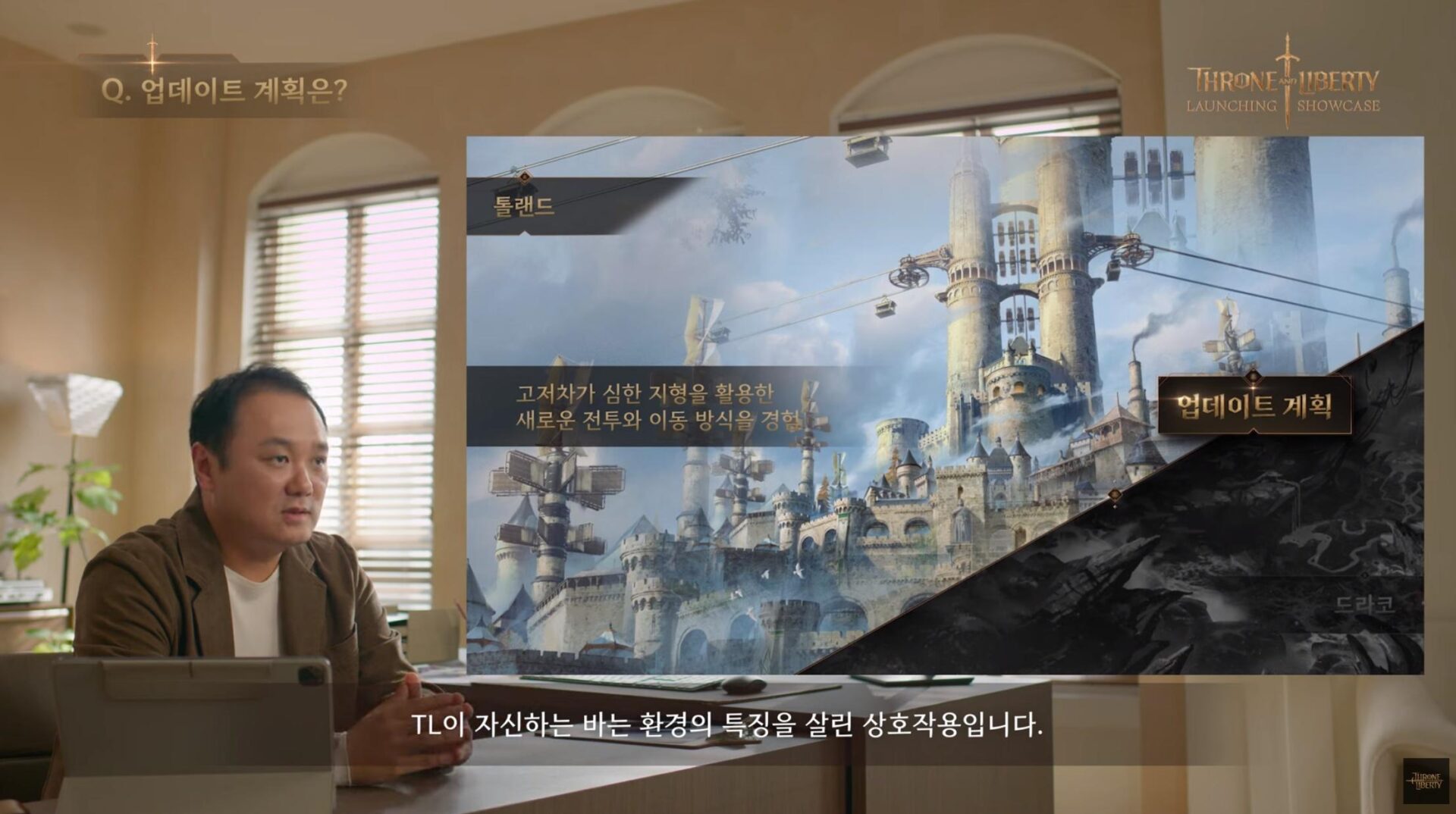 Some of the locations will be cross-servers. Up to 12 servers will fight for control of these locations. Players will be able to experience "Guild Alliances" and "Top Level Guilds".
In addition to new regions, the game will feature new bosses, events, capturable items, weapons and peaceful activities.
The next event where Throne and Liberty will be shown is the South Korean G-Star 2023 expo. Players at the expo will not only be able to familiarize themselves with the game, but also ask questions to the developers.
New Trailer