The primary means of communicating with other players
What Is Chat?
You can communicate with other players by sending text messages.
The Chat window is normally minimized and expands as you chat.

Chat Types
Chats are categorized by the group of players you can chat with.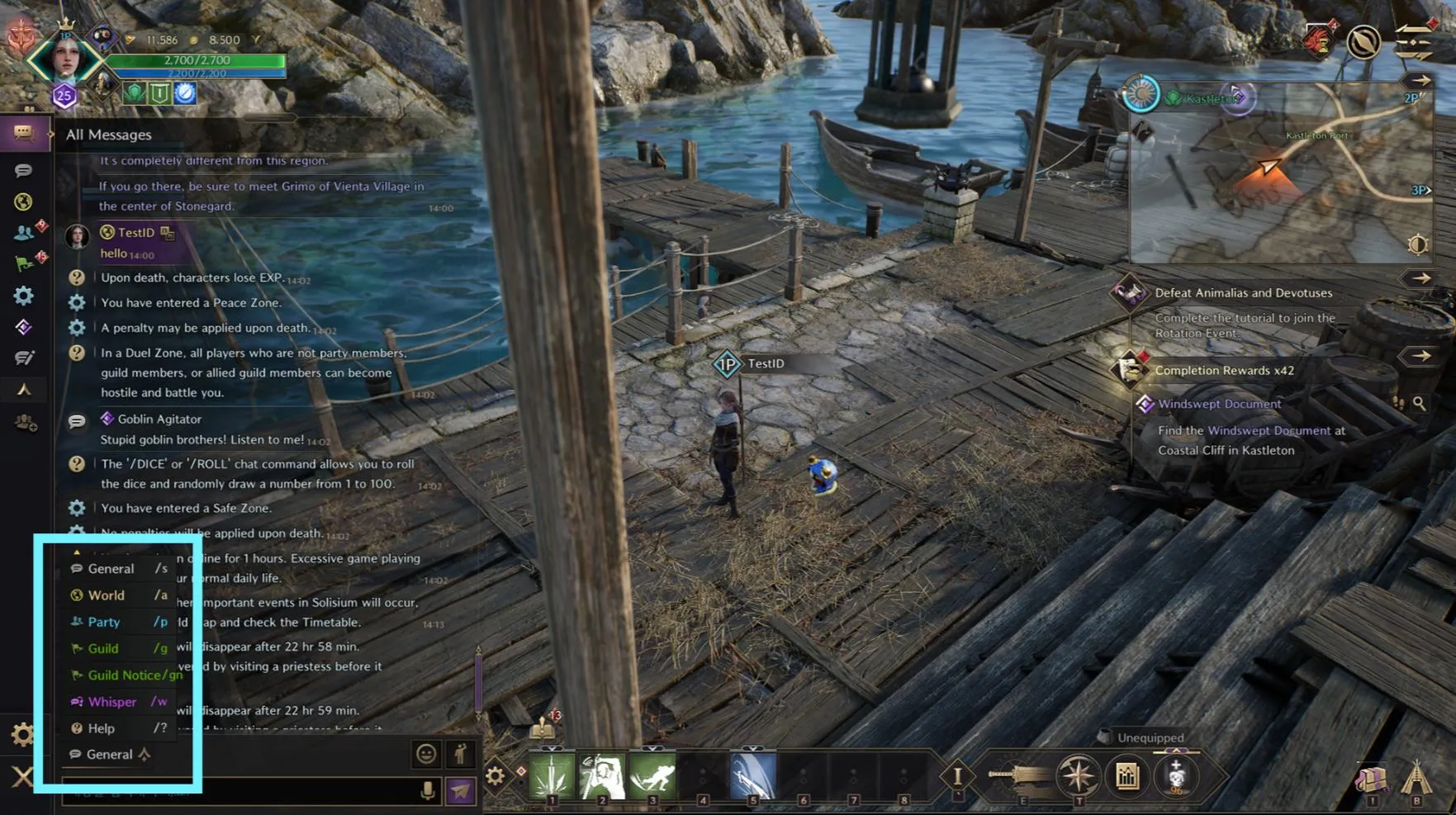 General
Chat with nearby players.
World
Chat with players on the same server.
Party
Chat with players in the same party.
Activated when you are in a party.
Guild
Chat with players in the same guild.
Activated when you are in a guild.
Group
Create a group and chat as a group.
Activated when you are in a group.
Whisper
Chat 1:1 with one other player.
You can check your chats separately by using the tabs in the Chat window.
* The Content tab displays the NPC dialogue that occurs during the content.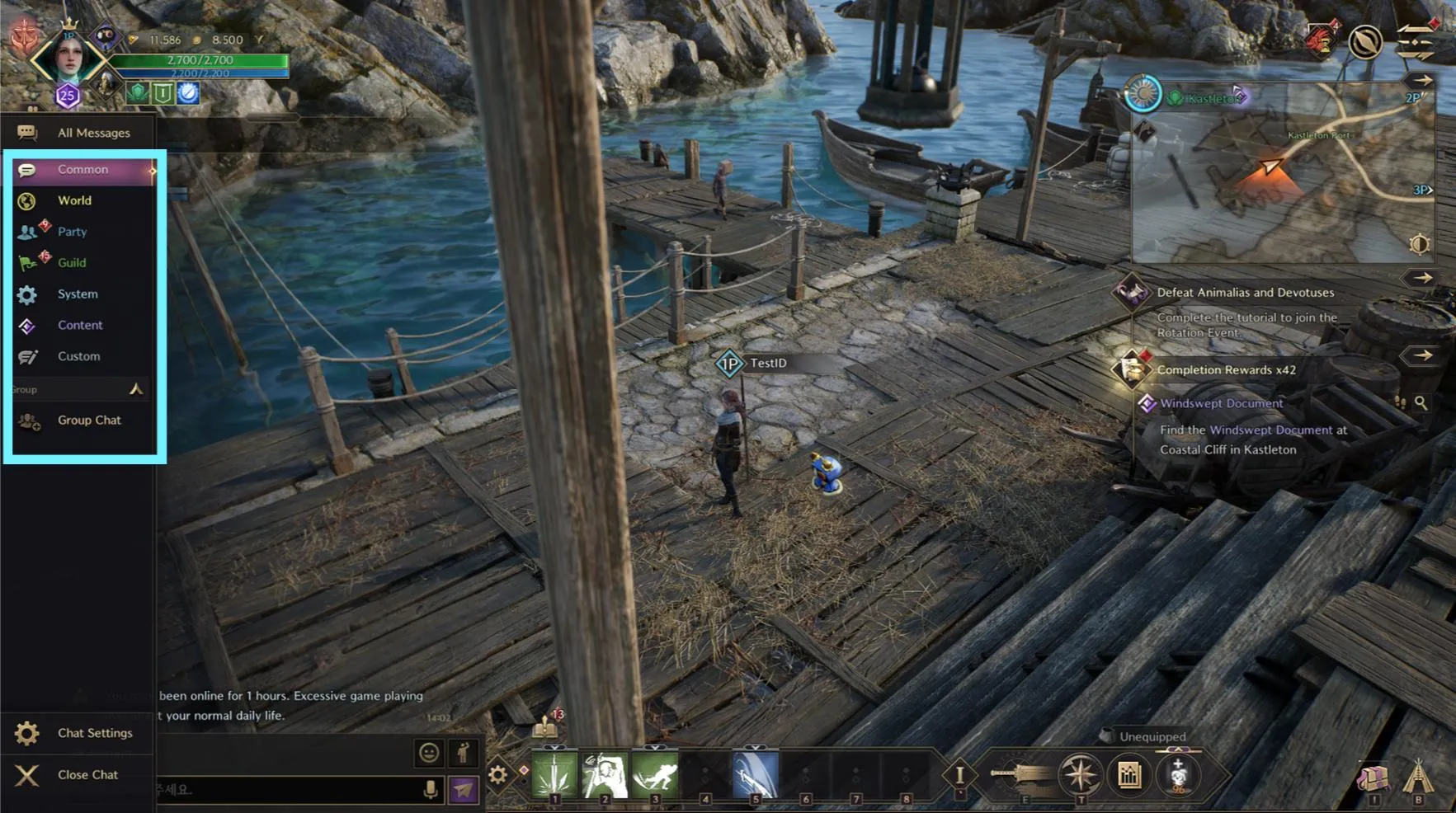 Group Chat
You can create a chat room with other players in the game to continue chatting with them.
Group chats are initially created by the first person, and other players can join by inviting and accepting invitations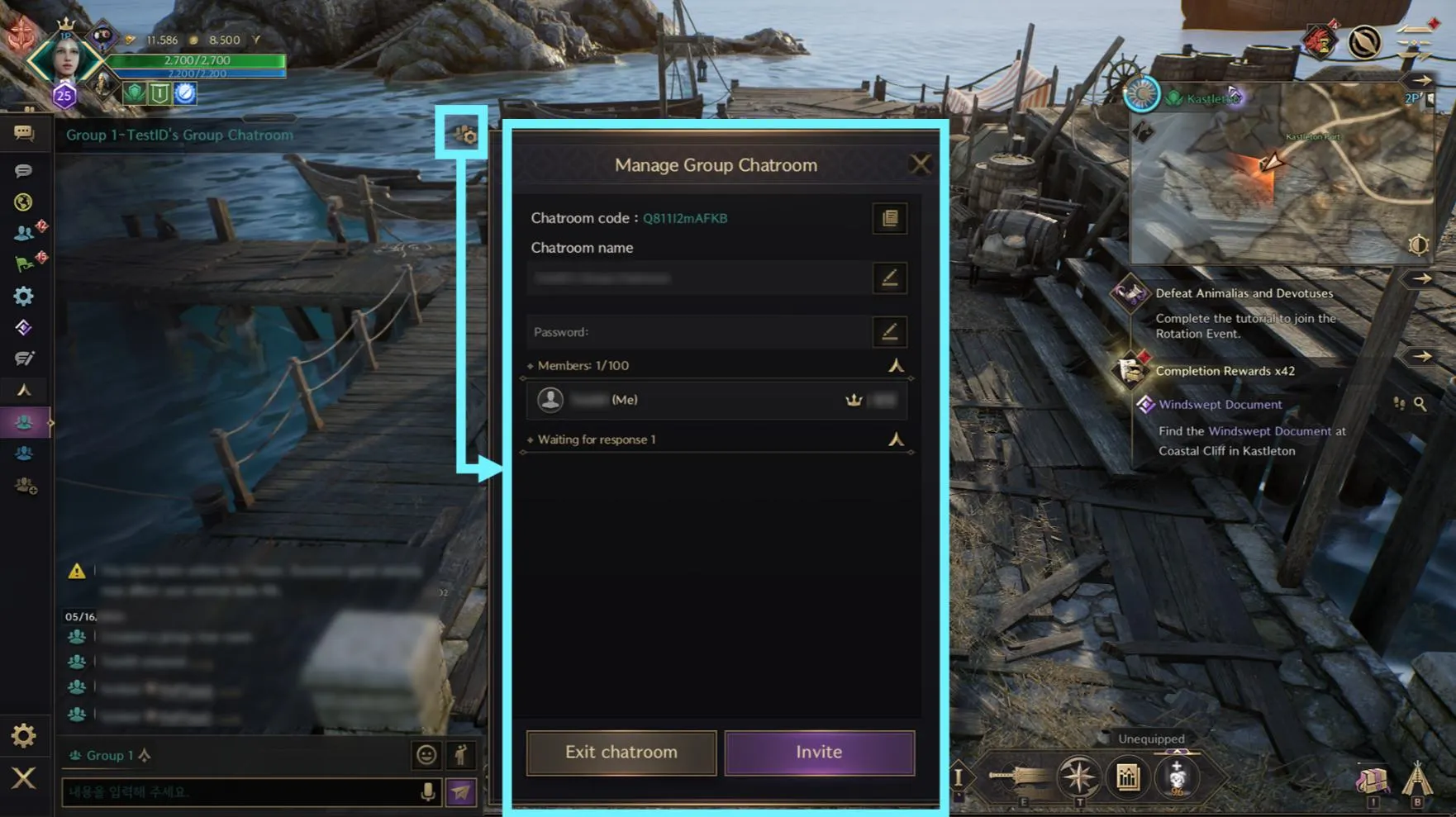 Chat Commands
Type /help in the Chat window to see the types of Chat commands and how to use them.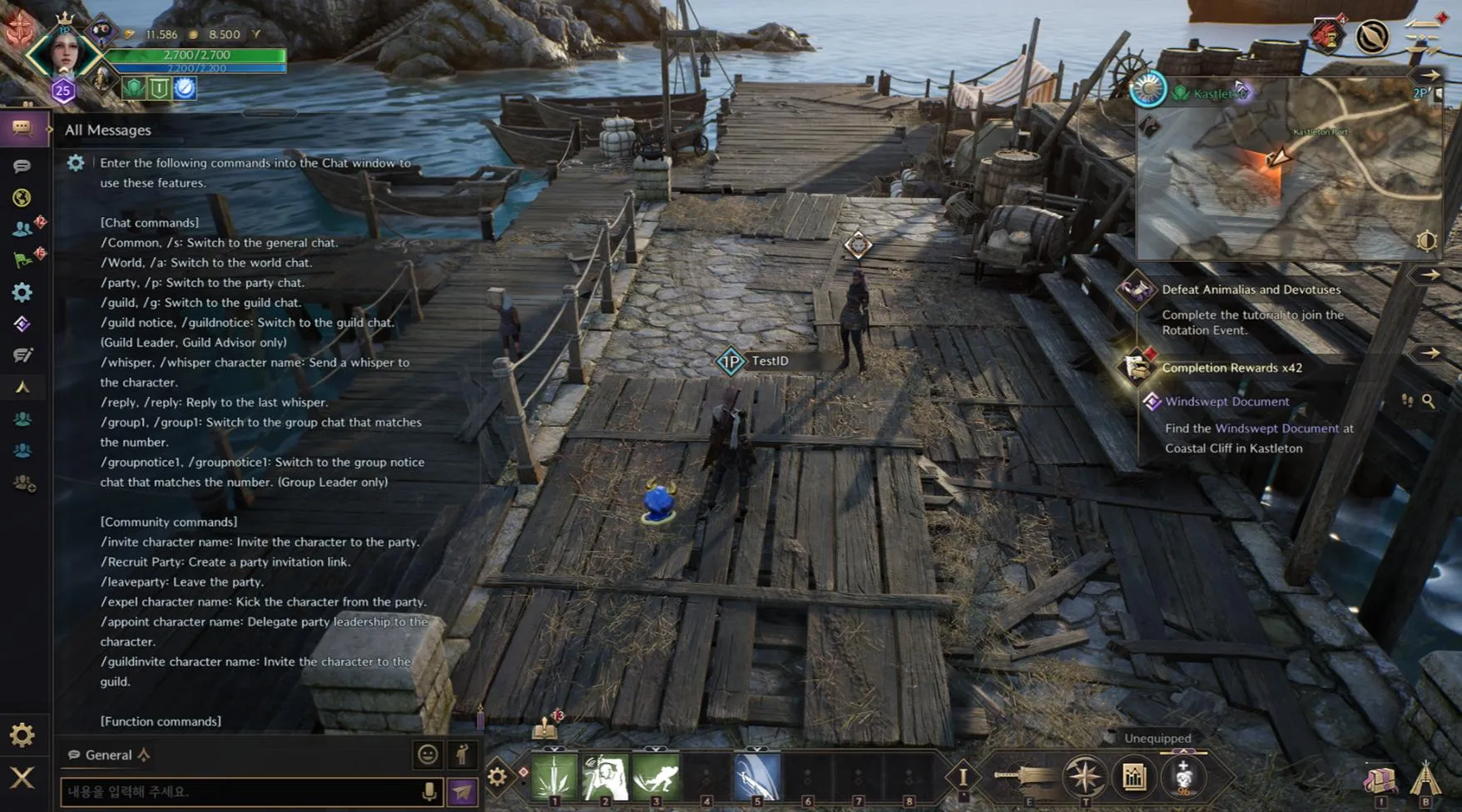 Chat Settings
You can configure your Chat settings in the Chat Settings window.