Players can achieve objectives with other players from the same server or their guild members, and unlock new content.
What Are Milestones?
Players can achieve public objectives with other players from the same server or their guild members and receive rewards.
The game content becomes unlocked as the Milestones progress over time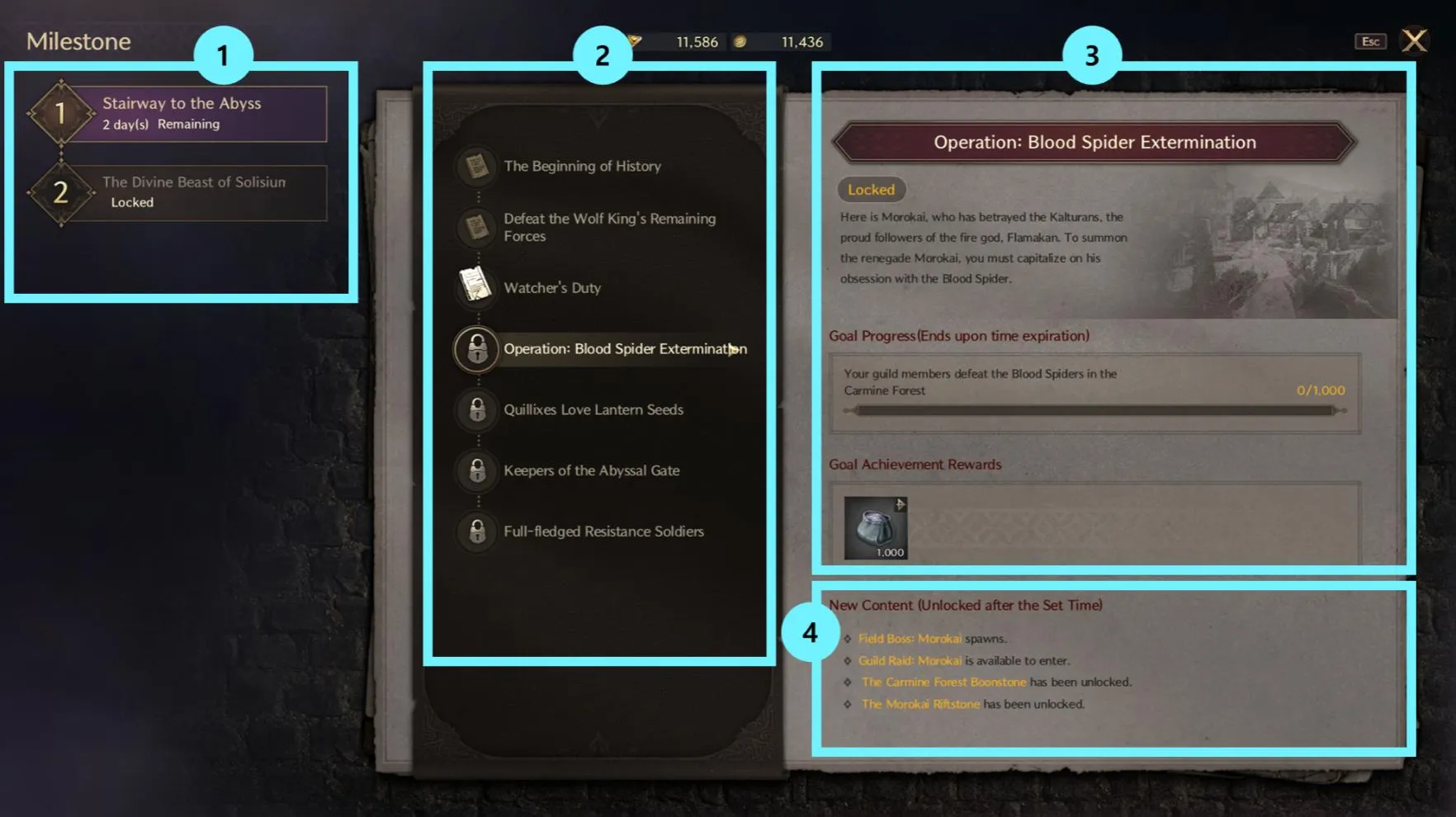 | | | |
| --- | --- | --- |
| No. | Name | Description |
| 1 | Milestone Chapters | A chapter is set of achievable objectives. |
| 2 | Milestone Records | A list of achievable objectives. They can be achieved by players on the server or guilds. |
| 3 | Milestone Record Details | View the details of records. (Current status, objective counts, remaining time, completion status, completion type, rewards, etc.) |
| 4 | Content to be Unlocked | A list of content that will be unlocked once the record is achieved. |
The Milestone Records can be viewed via notifications on the HUD.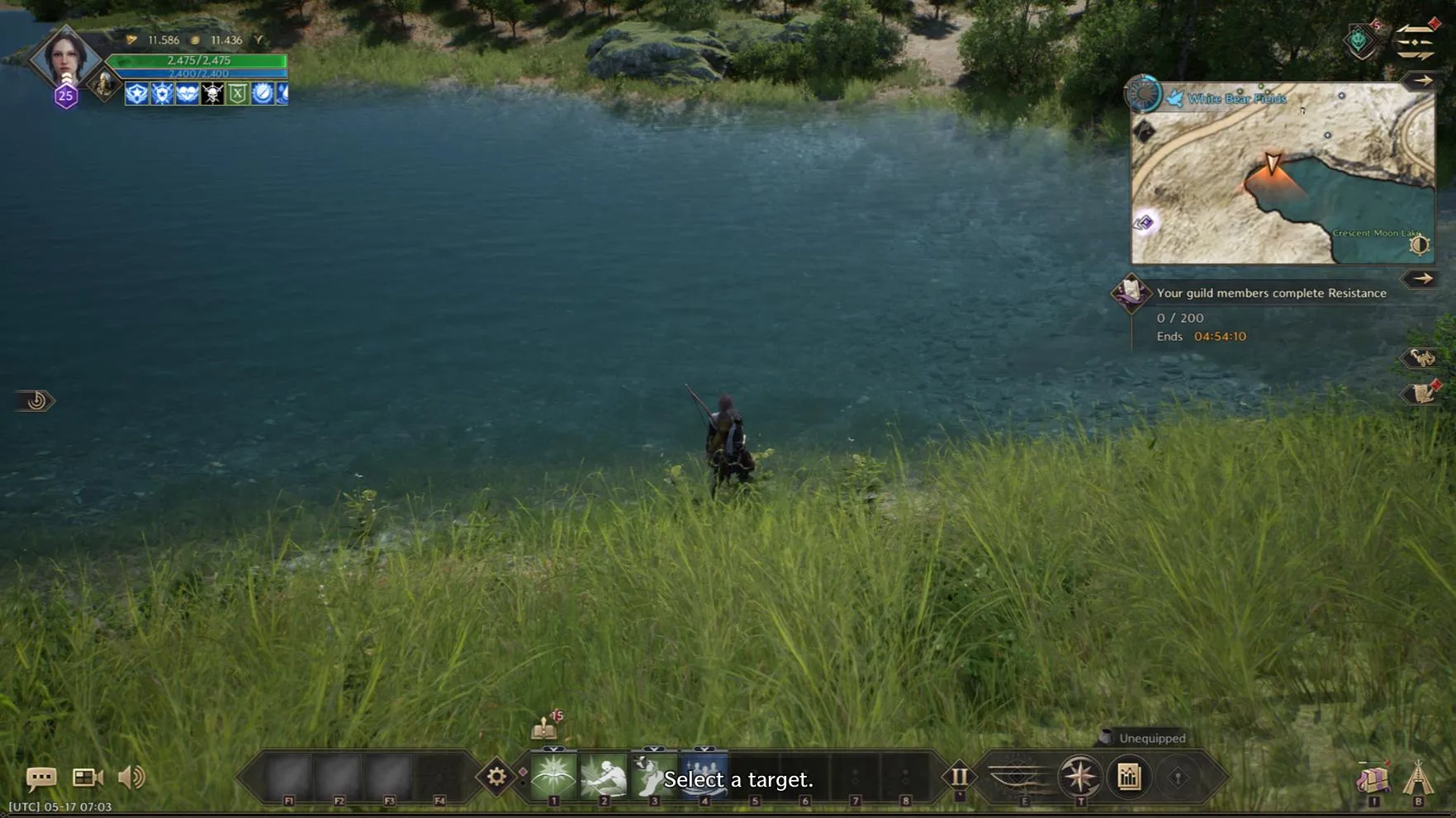 Progress
The Milestone Records will only be available for the designated times.
Players will receive rewards if objectives are completed in time.
Termination of Records
Regardless of the objective completion status, a record will close once its deadline expires.
Some records will be rewarded right away when objectives are completed.
Once a record is finished the next record will start.
Finishing a Chapter
A chapter ends as the last record ends, and the end date will be logged.
If a chapter still has some remaining time, it will end after the time is expired.
Then the next chapter will begin.
Unlocking Content
Once Milestone Records are completed or their deadlines expire, certain content will be unlocked.
Content Locked
 ▶ It does not have a schedule, and the Boonstone is locked.
Content Unlocked
 ▶A schedule is created, and the Boonstone is unlocked.